Winner's Bag
Masters 2023: The clubs Jon Rahm used to win at Augusta National
*All products featured on Golf Digest are independently selected by our editors. However, when you buy something through our retail links, we may earn an affiliate commission.*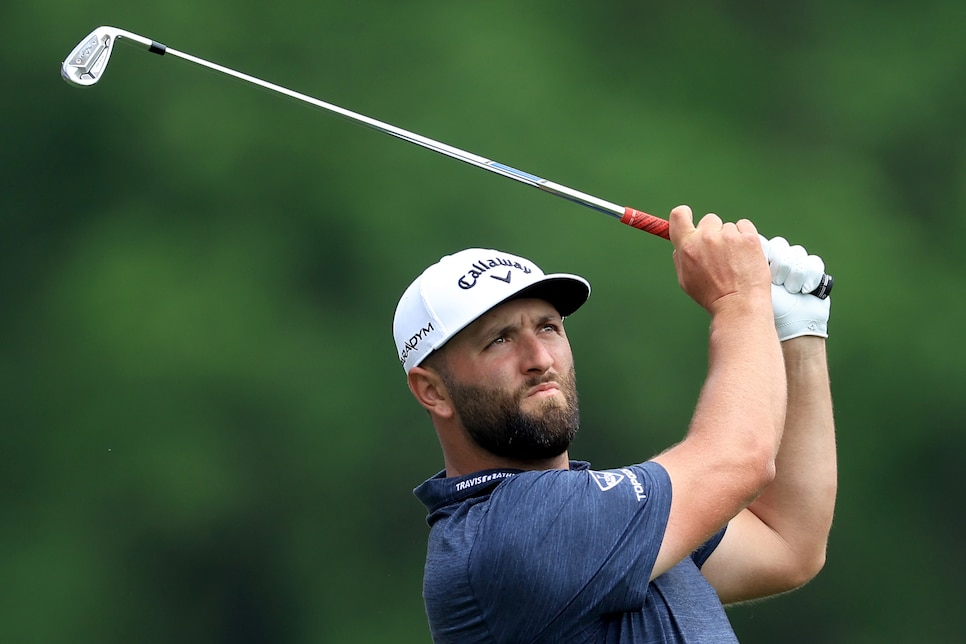 There may be a new big three of Jon Rahm, Scottie Scheffler and Rory McIlroy, but make no mistake, after winning the Masters for his second major title, Rahm is lead dog.
After four top-10 finishes in his previous six starts at Augusta National, Rahm played solid golf Sunday while Brooks Koepka faded and Rahm took home the green jacket by four strokes over Koepka and Phil Mickelson. The win is Rahm's fourth of 2023, having previously won at the Sentry Tournament of Champions, the American Express and Genesis Invitational.
The string of success coincides with Rahm revamping the top part of ihs bag at the Sentry Tournament of Champions, swapping out all of his woods for Callaway's new Paradym Triple Diamond model.
The driver proved useful at Augusta National. The club employs a fully carbon composite midsection that comprises much of the entire body of the clubhead and is 44 percent lighter than if it were made of titanium. That weight savings is used to create a more efficient system for transferring energy to the ball at impact.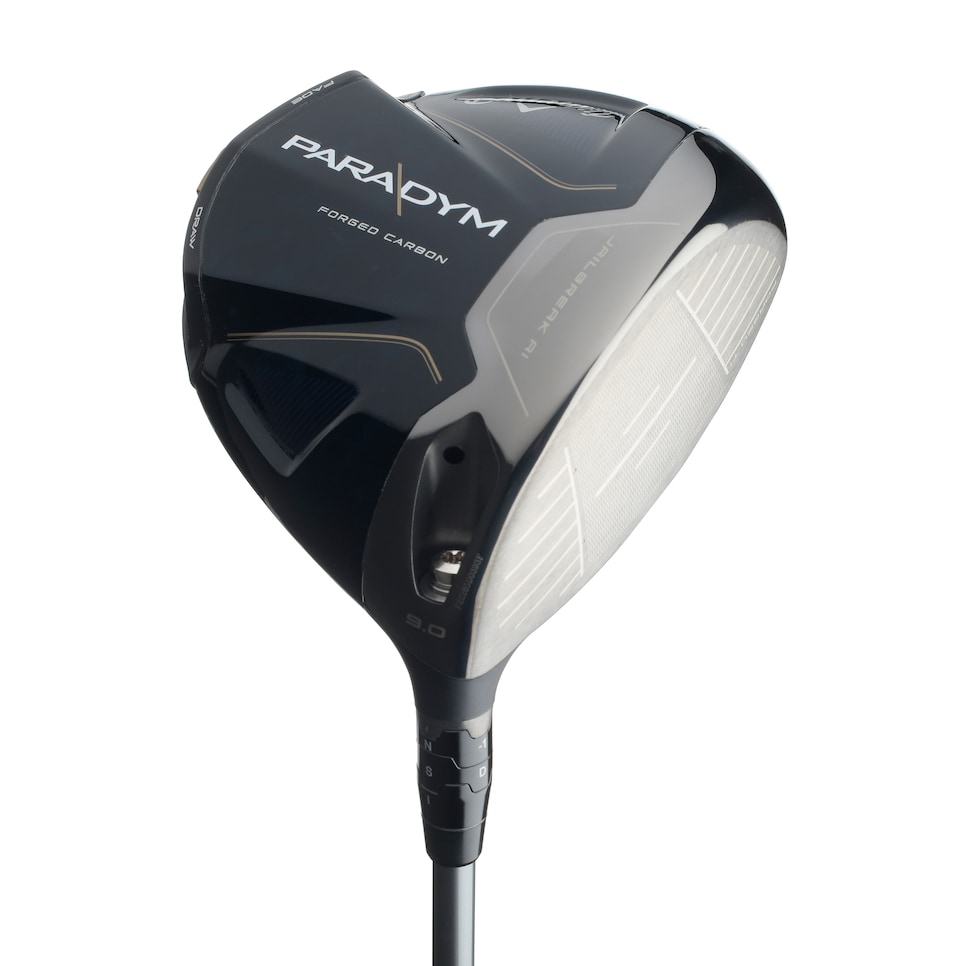 Callaway Paradym/Paradym X/Paradym ♢♢♢
WHAT IT DOES: These three models all feature thin titanium faces and distinctive weighting systems to optimize three different ball-flight trajectories. The carbon-composite body is free of titanium and other metal support structures except for the newest version of Callaway's flex-enhancing "jailbreak" brace behind the face. The use of carbon composite also saves about 20 grams for engineers to use along the perimeter to enhance forgiveness. 
WHY WE LIKE IT: For Callaway, the driver isn't just a story about how flexible the face can be designed or how much mass a lightweight body might save. Those attributes are a given. What makes these drivers special is how the faces and the intricate carbon-composite bodies are integrated to maximize distance and minimize dispersion for each player type. Read more>>
Paradym $600, Paradym X $600, Paradym ♢♢♢ $600
Said Rahm at the American Express event, "The impact through the ball, even when I mis-hit it, is such a good feeling. I don't know what the hell they have done, but it feels amazing."
At Augusta National, Rahm averaged over 300 yards per measured tee shot but what was more impressive was his accuracy. Yes, Augusta National has generous fairways but Rahm hit 48 of 56 for a 85.7 percent clip and a rank for the week of T-4. That set up Rahm to hit 52 of 72 greens (72.22 percent, ranked T-3) with his Callaway Apex TCB with Project X 6.5 Rifle shafts and Golf Pride MMC grips.
The outcome was mostly sealed when Rahm hit a superb approach to the 14th and Rahm rolled in a short birdie putt while Koepka bogeyed. Rahm's putter is an Odyssey White Hot OG Rossie S mallet—a model he first put into play at the 2021 Memorial. The putter features a slant neck and no sightline—a trait Rahm has favored since using a TaylorMade mallet with no sightline to win the 2017 Farmers at Torrey Pines. According to Odyssey, Rahm felt the slant neck allowed him to square the face and make an aggressive stroke.
And helped him look pretty good in a green jacket, too.
What Jon Rahm had in the bag at the 2023 Masters:
Find the ideal clubs for your game with our quick test below: