Courses
The Community Domino's Pizza Built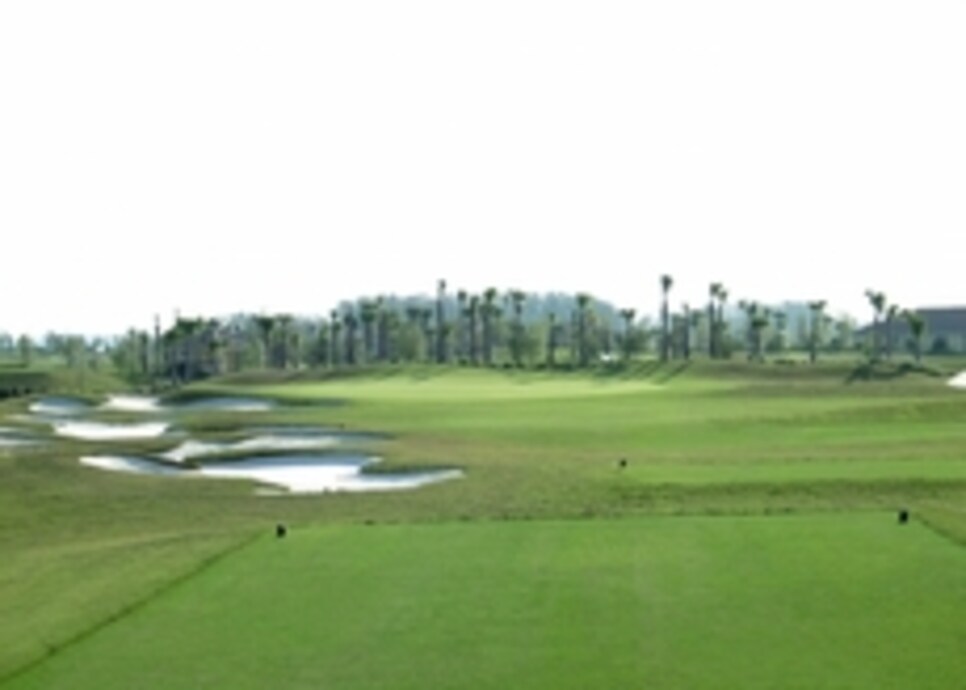 Today's St. Petersburg Times has an interesting article on the Ave Maria development, a remote Florida community backed by Domino's Pizza founder Tom Monaghan.
The three-year-old community, which features the 18-hole Golf Club at Del Webb (pictured) as well as a university and a massive Catholic church, has a projected population of 11,000. But so far, its population stands at 500, "give or take a few dozen," the article claims. Home builder Pulte Homes has slashed prices on some models by as much as $100,000 and they still remain vacant.
Luckily, Project Manager Blake Gable takes the long view. "We're just getting started. We've got a 15- to 20-year build-out plan,'' Gable told the newspaper. -- P.F.