Equipment
The Clutch Club That Clinched the Ryder Cup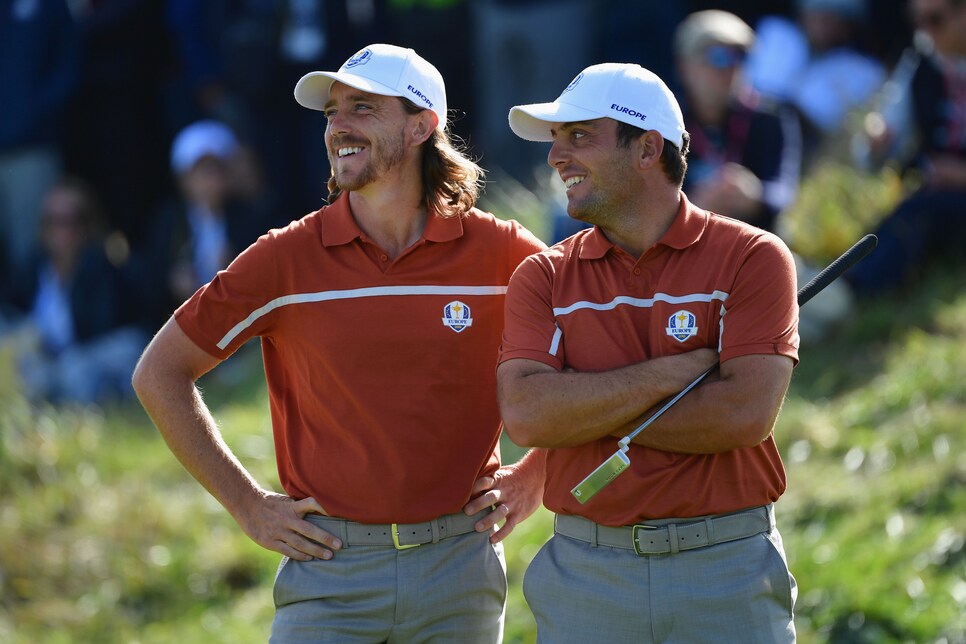 The man who produced the clinching point for the Europeans at the Ryder Cup is the same man who went a perfect 5-0 at Le Golf National in Paris, and who happens to be the Champion Golfer of the Year. That would be Francesco Molinari, who has had a remarkable latter half of 2018.
Though clearly Molinari's entire game was working, once again it was his work with the putter (at the Ryder Cup it always comes down to putting) that made that club the one that won the Ryder Cup.
It's been a whirlwind for Molinari since signing with Bettinardi Golf earlier this year. In addition to his Ryder Cup heroics, Molinari also has won the BMW PGA Championship on the European Tour along with the Quicken Loans National, before taking home his first major championship at the Open Championship.
The common denominator in all is his custom Bettinardi DASS BBZero putter. Decked out with with a skull and crossbones stamp in the rear cavity in an Italian flag-themed paintfill, the putter is 32.25 inches in length with a loft of 2.5 degrees and a like angle of 70. The grip is Lamkin's Deep Etch model. The putter has a single dot sightline on top and the head was milled to 372 grams, slightly heavier than most blade putters.
As for his play (which included holing 12 birdie putts in his two four-ball appearances plus singles) and that of the European team at the Ryder Cup, Molinari was typically modest. "I don't think it's as big as the score says. It was just holing putts at the right time."