The clubs Miguel Angel Jimenez used to win the Senior British Open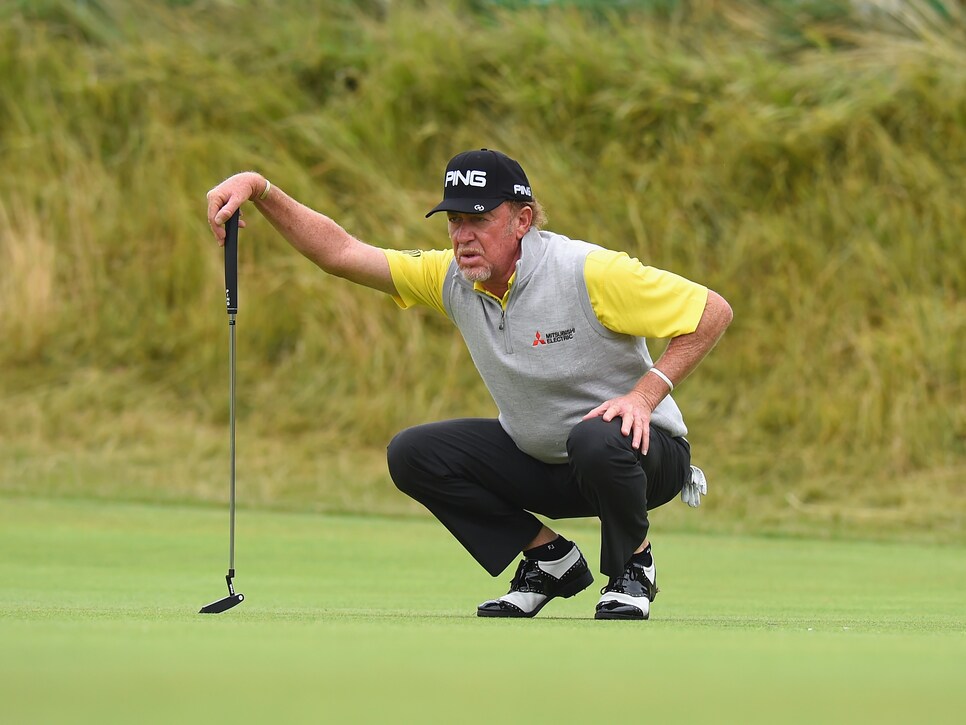 Tony Marshall/Getty Images
Miguel Angel Jimenez was trying to hold off perhaps the best senior player of his or any other generation, this side of Hale Irwin, in Bernhard Langer, and doing so at the Old Course at St. Andrews. And he was doing it with a putter he just put in the bag.
Jimenez, who used a Ping Sigma G Tyne mallet for most of this year, switched to the company's Vault 2.0 Dale Anser blade before the tournament. Although his putting wasn't perfect down the stretch (notably his three-putts on the 14th and 15th holes Sunday), he wielded the new flat stick expertly enough to rank 12th for the week in putts per green in regulation and 11th in putts per round. Then there was the par-saving putt on the Road Hole 17th, a crucial nine-footer that found the hole.
Also of note in Jimenez's bag are the Ping G400 Stretch 3-wood (Jimenez has favored low-lofted fairway woods for much of his career, and this one comes with a 13-degree loft) and the lack of a 7-wood, which he normally carries. Instead, the Spaniard star opted to add a Ping iBlade 3-iron to his arsenal for the week.
All of which added up to a memorable week for Jimenez. "It's a place where everybody wants to win," he said. "It's a place where Seve [Ballesteros] won his second Open, and it's amazing to win here and make history."
What Miguel Angel Jimenez had in the bag at the Senior British Open:
You are using an unsupported version of Internet Explorer. Please upgrade to Internet Explorer 11 or use a different web browser.