Equipment
The Club That Won the Senior British Open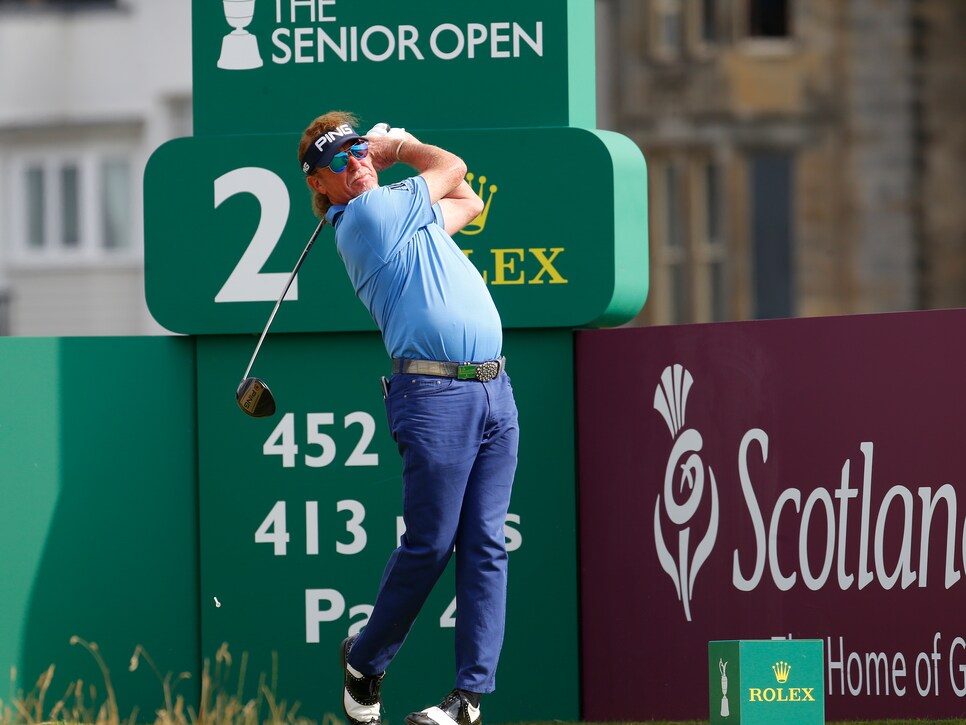 The most interesting man in golf lived up to that reputation at the Senior British Open—and it applies even beyond the cigar-smoking, unusual-stretching and insanely talented personality golfers have come to love. At the Old Course at St. Andrews, that epithet relates to the shaft that he employs in his Ping G400 driver.
Miguel Angel Jimenez won his second senior major championship on Sunday at the Senior Open and relied heavily on his ball-striking off the tee to do so. Jimenez's combined length (302.8-yard average, ranking third) off the tee with decent accuracy (71.9 percent, ranking 23rd) helped him secure a one-stroke victory over Bernhard Langer.
What makes Jimenez's driver so intriguing is that unlike the vast majority of tour pros who use after-market shafts in their drivers, Jimenez—a long-time Ping staffer—employs the company's own Ping Tour 65S shaft, which was designed by Ping's engineering team.
Clearly the driver-shaft combination worked well in not only giving the 54-year-old Spaniard his second major win of the season, but his 10th top-five finish in 16 career major starts as a senior. The lovable Spaniard continues to add to his resume.