Winner's Bag
The clubs Max Homa used to win the 2021 Genesis Invitational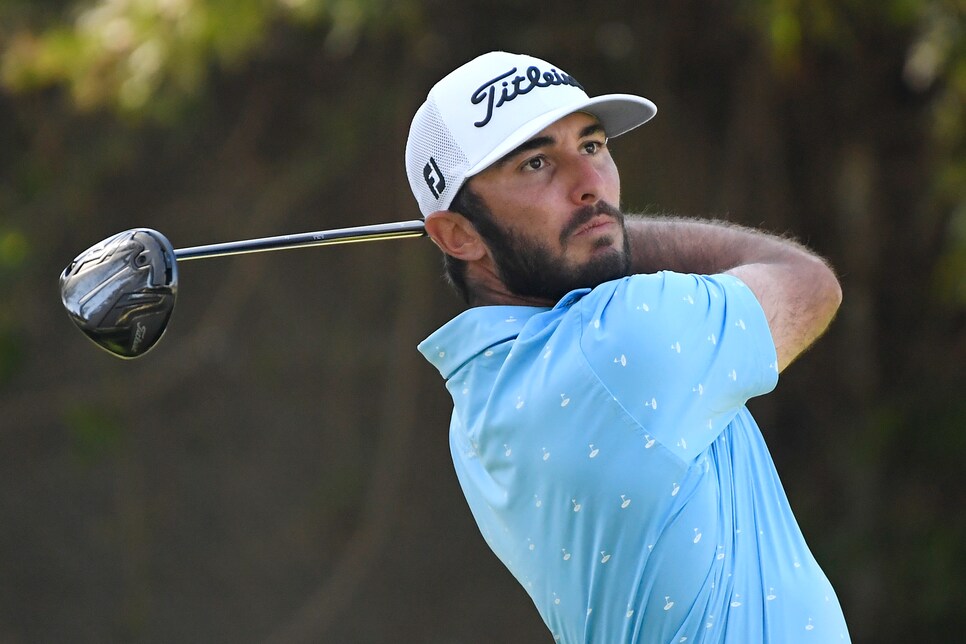 Max Homa won the proverbial tournament that no one seemed to want to win, taking the Genesis Invitational on the second hole of a playoff over Tony Finau to secure his second PGA Tour title.
Homa might be best known for a witty Twitter account, but his play at the Genesis Invitational proved he has the game to win on the PGA Tour as well. Homa fired a solid five-birdie, no-bogey 66 despite botching a birdie putt of 3 feet, 4 inches on the 72nd hole that would have won in regulation. The Valencia, Calif., native needed two extra holes to win over hard-luck Tony Finau, making a par on the par-3 14th to Finau's bogey.
Homa won at venerable Riviera Country Club with a game that was decidedly old school. Instead of overpowering the course, Homa played Point A to Point B most of Sunday and then let his putter take over from there.
Despite ranking 86th in driving distance for the week, Homa ranked fourth in strokes gained/off-the-tee with his Titleist TSi3 driver as his tee shots regularly put him in position for a legit shot at the green with his Titleist 620 MB irons.
"I've always liked the look of blades," Homa told Gold Digest last year. "I hit it quite high and tend to spin it high so the long irons still get up there, but I feel like I can flight my short irons better. I feel like I can do what I want with them. I also like that Titleist doesn't change them too much generation from generation, which makes the transition into the newest model pretty easy. It's not a big jump to figure them out."
Homa also ranked eighth in strokes gained/putting and third in putts per green in regulation with his Scotty Cameron by Titleist Phantom X 11.5.
What Max Homa had in the bag at the 2021 Genesis Invitational: