Equipment
The clubs Ken Tanigawa used to win the PURE Insurance Championship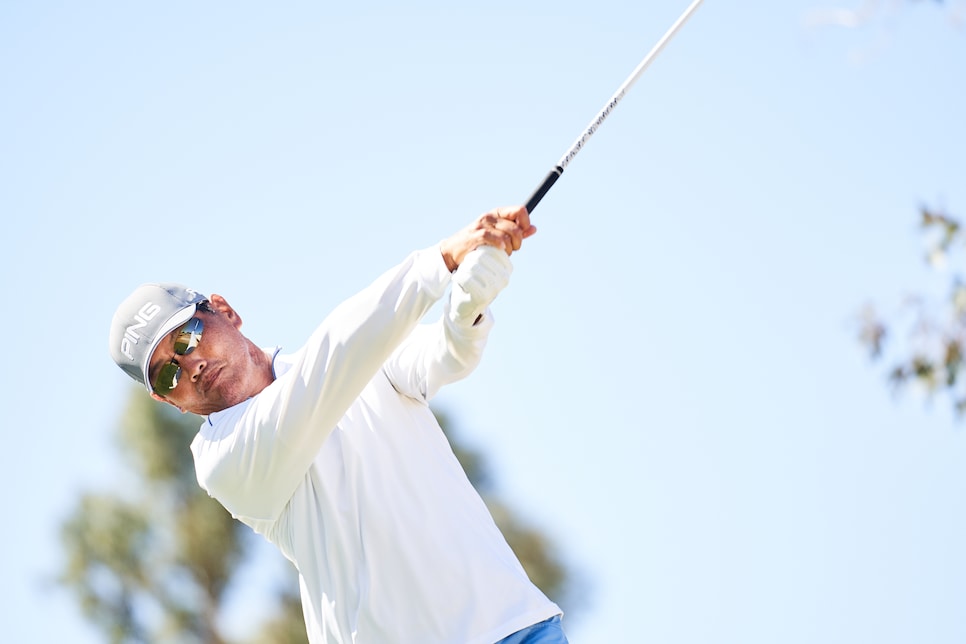 Ken Tanigawa is used to making his own equipment decisions. When you've spent a fair amount of time as a reinstated amateur, like the PURE Insurance Championship winner was until a year ago, you get used to tweaking, fiddling and otherwise orchestrating your equipment choices largely by yourself. So it's not surprising that Tanigawa changed his driver and went back to a familiar and successful putter, both of which keyed his 18th-hole eagle in the final round of his first victory on the PGA Tour Champions.
Tanigawa, who plays mostly Ping woods, irons, wedges and putters, moved back into the Ping G400 driver from the G400 Max at last week's event at Pebble Beach and added in a new shaft, the Fujikura Atmos Black 6 X. According to Ping's Chance Cozby, director of tournament player relations, Tanigawa is a "bit of a tinkerer" with his gear and shows up at Ping's Phoenix headquarters fairly regularly since he makes his home in Scottsdale. In setting up his winning eagle putt, Tanigawa reached Pebble Beach's 18th hole with driver and his 4-iron.
But it isn't always about the tour treatment. Tanigawa, the former Arizona Amateur champ and Arizona Golf Association Player of the Year, also switched back to a Ping Sigma G Anser putter he purchased at a golf store in his amateur days. It's the same putter he used in earning his playing privileges on the PGA Tour Champions by finishing tied for fourth at Qualifying School last December while still an amateur. Tanigawa played as a professional for 11 years before having his amateur status reinstated more than a decade ago. Tanigawa miraculously rolled in a 35-foot putt for eagle on the closing hole to leap over Kirk Triplett and Marco Dawson for the one-stroke victory.
What Ken Tanigawa had in the bag at the Pure Insurance Championship:
Driver: Ping G400, 9 degrees (set in small "+" position)