Equipment
The clubs Angela Stanford used to win the Evian Championship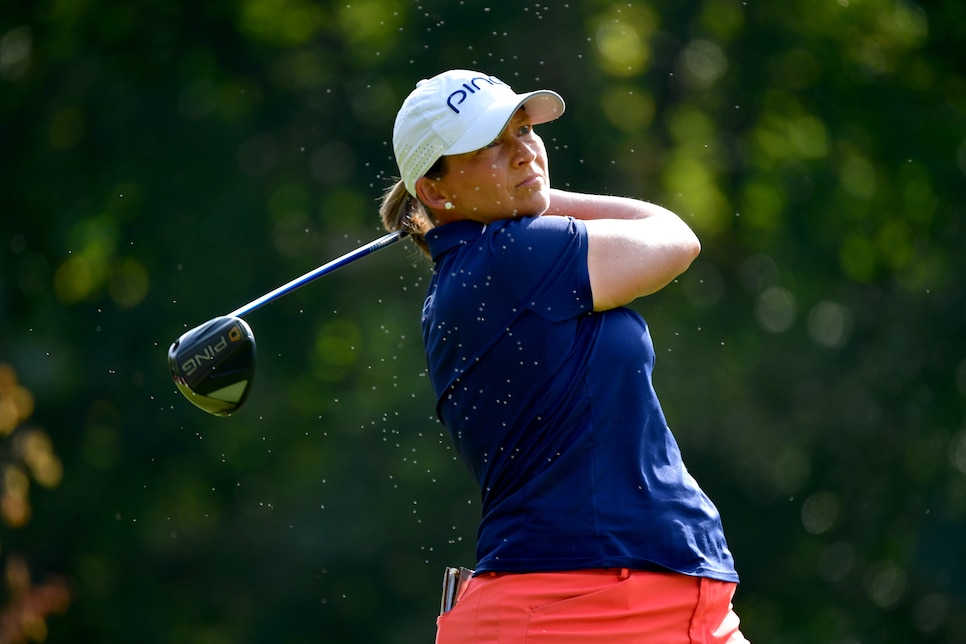 Angela Stanford captured the first major of her impressive career at the Evian Championship, and did so thanks to a clutch putter and a club that for years was shunned as being one reserved for choppers.
Stanford won by a single shot over four players (including Amy Olson, who double bogeyed the last). Hitting just 11 greens in the final round, Stanford needed just 25 putts over 18 holes with her Ping Vault 2.0 Dale Anser. Included among that number was a pair of clutch makes down the stretch—a seven-footer for eagle on the 15th and a 25-footer for birdie on the 17th that proved to be the biggest putt her Stanford.
Then there was the second shot on the par-5 15th that set up the eagle. Stanford said she had 217 yards to the front of the green and 239 to the pin. Stanford hauled out her Ping G400 7-wood, the same club she used on Friday on the same hole when hooked the shot left. This time there was no such error, as Stanford hit the shot on a line and watched as it landed just short and scooted to within seven feet of the hole, setting up the ensuing eagle.
"I knew when I hit it that it was on a better line than Friday," said Stanford. "I actually kind of hooked it a little bit on Friday. I remember thinking, I don't need to do that. Even my caddie said, 'The hill is going to do that for you.' So I was actually trying not to hook it there and just try to hit it as straight as I could as far right as I could. When I hit it, I thought, If it kicks straight it's way better today."
It was. And led to a truly great day in the end.
What Angela Stanford had in the bag at the Evian Championship: