Equipment
Evian Championship 2018: The hot putter Angela Stanford used to break through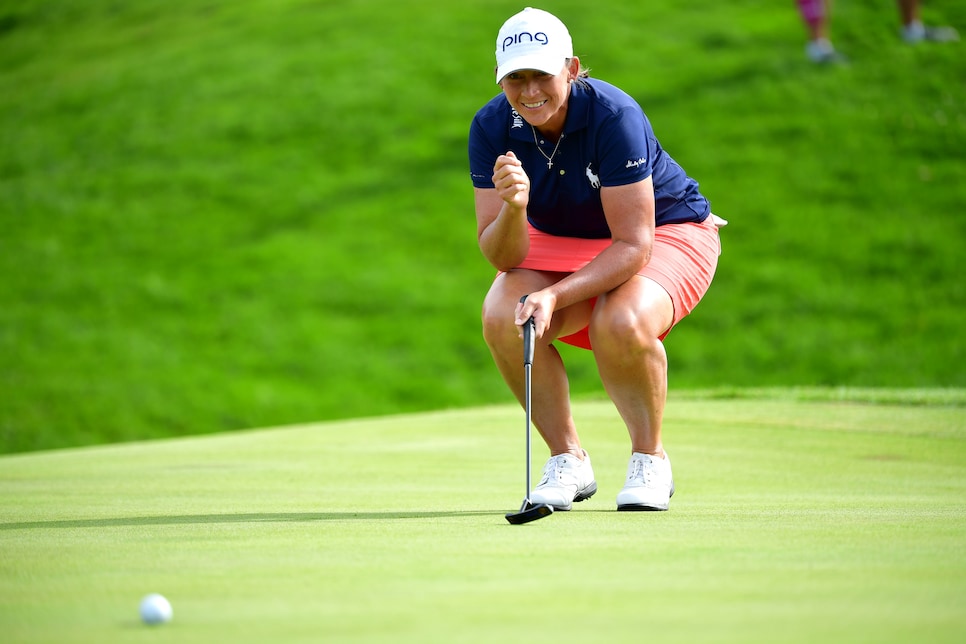 As Angela Stanford played the last couple holes at the Evian Championship last weekend, there was a moment she thought back to all her close calls in majors in her 18-year career. The 40-year-old still trailed Amy Olson by a couple shots, but didn't lose sight on the possibility of potentially breaking through—now 16 years after losing in a playoff at the 2003 U.S. Open at Pumpkin Ridge.
Through three rounds at the Evian Championship, Angela Stanford stood five shots in arrears and her putting had been so-so at best. That changed Sunday when Stanford's chilly putter suddenly turned white hot. Stanford needed just 25 putts over 18 holes with her Ping Vault 2.0 Dale Anser, a club designed to work with a slight arc stroke. Stanford's winning putter is 33 inches long with 4 degrees of loft. Stanford also puts five wraps of tape under her grip to build it up.
Or in other words, for this week, just the right amount.