The Capitals just shot their annual Canine Calendar and, yes, your girlfriend is going to want to see this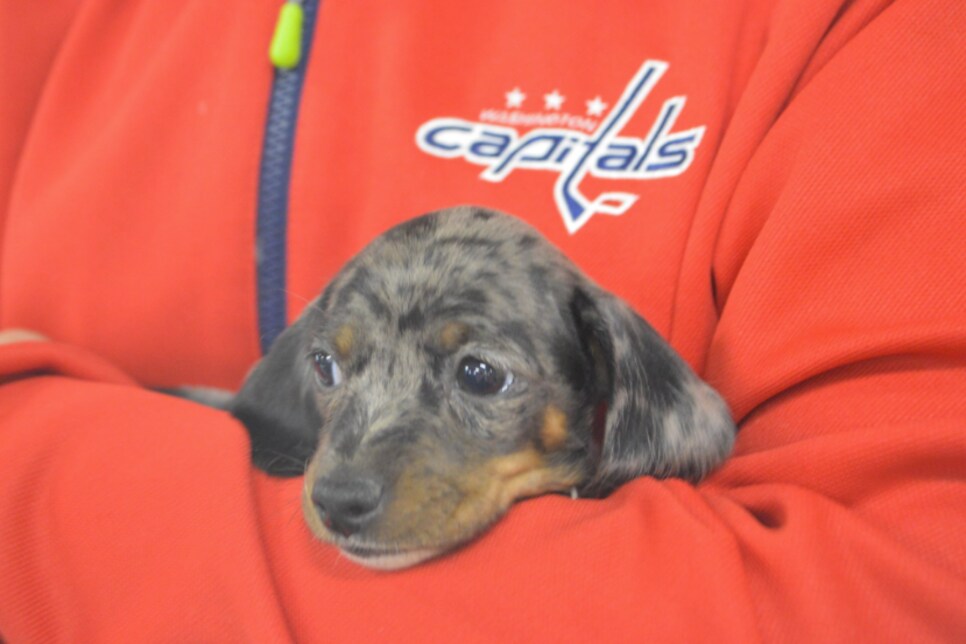 Hockey players and puppies. If you need another excuse to scroll down, you're probably in the wrong place to begin with. On Tuesday, the Washington Capitals gathered for their Caps Canine Calendar shoot, an annual event that pairs some of the biggest stars in the NHL with a primped and pampered pack of pups to benefit Homeward Trails Animal Rescue. As you have probably already predicted, pictures were taken, and as you have likely guessed, they are—because we are secure in our masculinity and can say this with no qualms whatsoever—absolutely freaking adorable. Check them out below (and do your best keep the babbling puppy talk to a minimum... especially if you're at the office):
The 2017 Capitals Canine Calendar is already sold out online for what should be pretty obvious reasons. However, if you REALLY want to grab a copy for your Caps-loving, cat-chasing good boy and live in the D.C. area, the MSE Foundation will be selling a limited number of calendars in their main concourse beginning December 17th.
You are using an unsupported version of Internet Explorer. Please upgrade to Internet Explorer 11 or use a different web browser.