To pick these NYC golf holes of fame, we opted to stay within a 50-mile radius of our offices in the World Trade Center. Like any good All-Star team, we couldn't have just pitchers and catchers, so we picked our favorite first hole, our favorite second and so on, but no more than one hole per NYC golf course. The result is an eclectic mix of fun and challenge.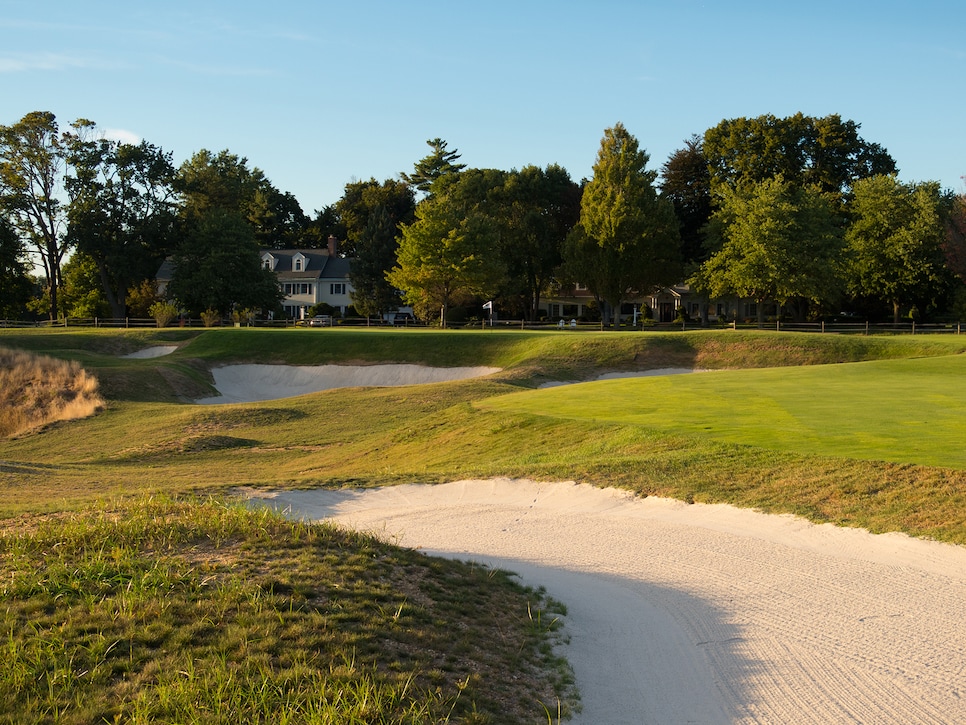 David Normoyle/Courtesy The Garden City Golf Club
No. 1 Garden City (N.Y.) G.C., 302-yard par 4. A two-pronged fairway offers risk and reward from the start.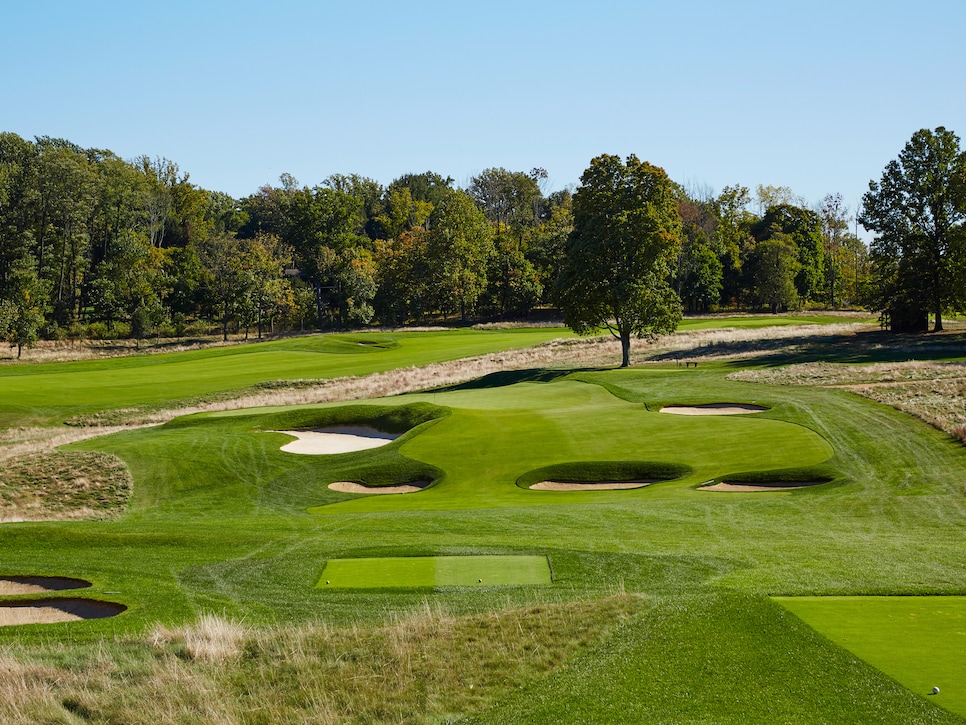 No. 2 Somerset Hills C.C., Bernardsville, N.J., 205-yard par 3. A rare replica hole by A.W. Tillinghast, a Redan green sloping right to left.
No. 3 Hudson National G.C., Croton-on-Hudson, N.Y., 431-yard par 4. Twisting and turning; exquisitely shaped along a rocky ledge.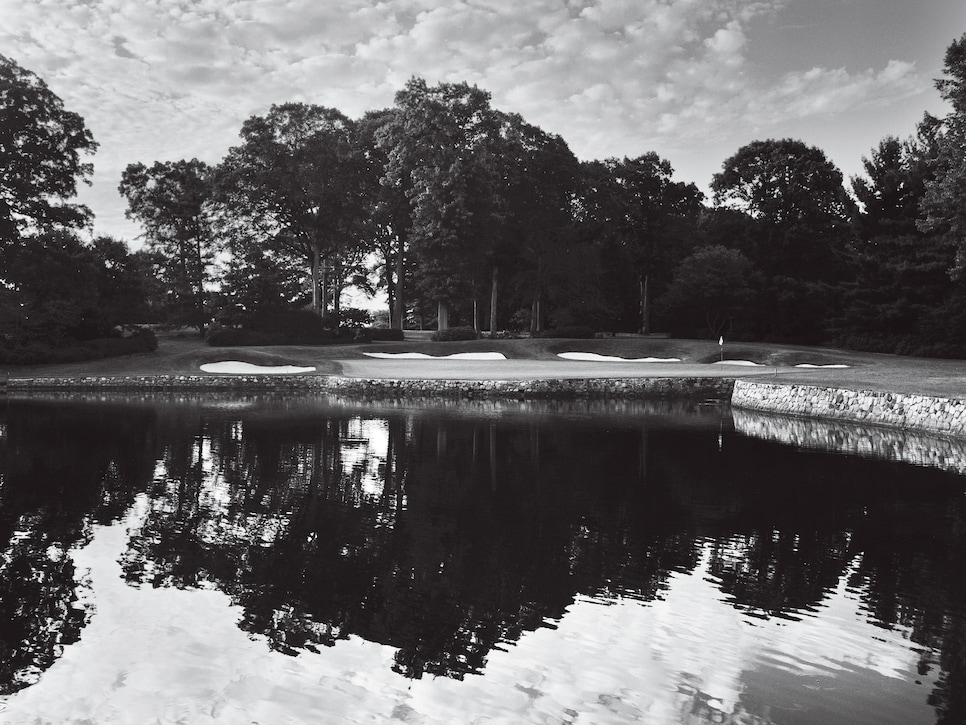 No. 4 Baltusrol G.C. (Lower), Springfield, N.J., 199 yards. The consummate death-or-glory par 3 over water, with a rich history.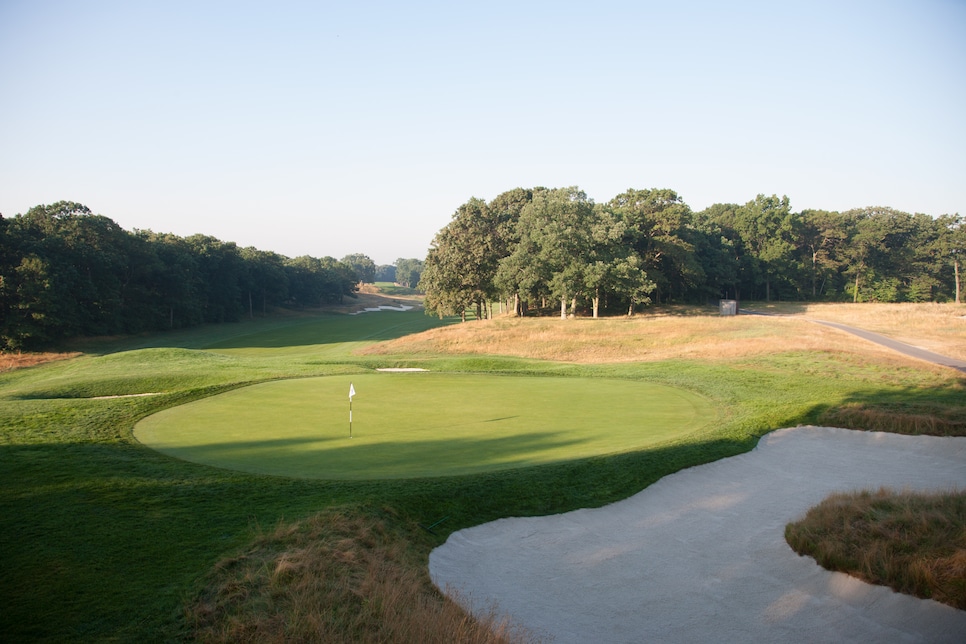 No. 5 Bethpage State Park G. Cse. (Black), Farmingdale, N.Y., 478-yard par 4. A challenging double-dogleg par 4 with a vast cross bunker and an elevated green.
No. 6 Hamilton Farm G.C., Gladstone, N.J., 451-yard par 4. A dogleg left around a huge bunker to a green just in front of an old bull barn.
No. 7 Engineers C.C., Roslyn Harbor, N.Y., 292 yards. A go-for-it par 4 from a hilltop tee to a hilltop green girdled by nine bunkers.
No. 8 Ridgewood C.C. (West 9), Paramus, N.J., 593-yard par 5. A long sidehill/uphill dogleg left with lots of trouble, including a deep bunker edging a canted green.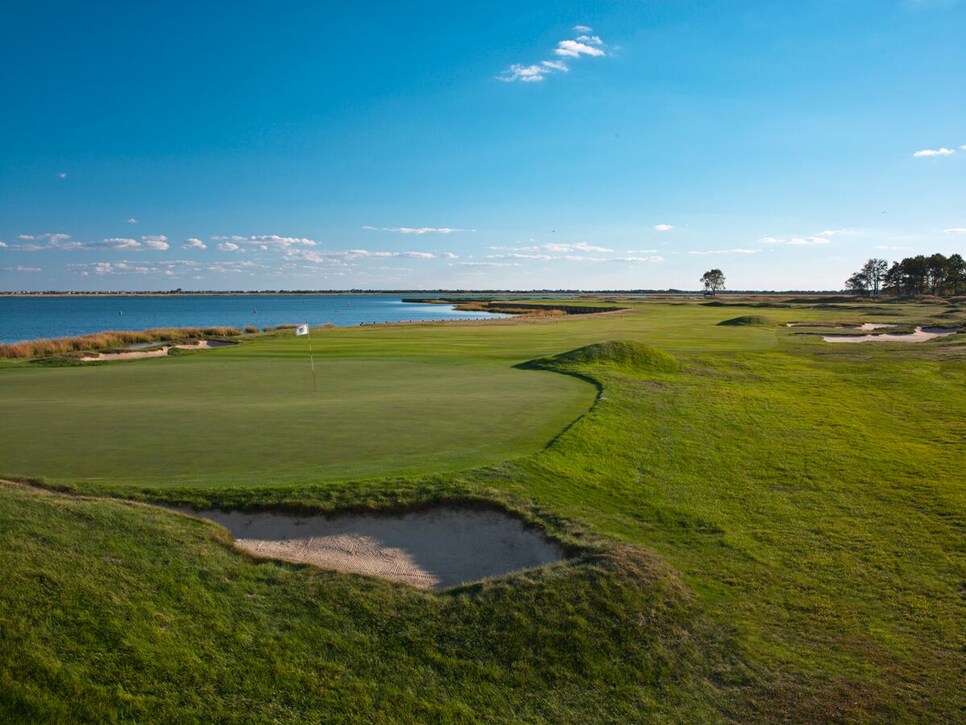 No. 9 Rockaway Hunting C., Lawrence, N.Y., 462-yard par 4. This treeless dogleg right hugs the shoreline of windswept Brosewere Bay.
No. 10 Winged Foot G.C. (West), Mamaroneck, N.Y., 190-yard par 3. The legendary hole once described as "a 3-iron into some guy's bedroom window."
No. 11 Quaker Ridge G.C., Scarsdale, N.Y., 406-yard par 4. The innocent-looking stream in the far-left rough slices diagonally in front of the green.
No. 12 Plainfield (N.J.) C.C., 588-yard par 5. A meandering stream bed poses a series of gambles from tee to green.
No. 13 Bethpage State Park G. Cse. (Red), Farmingdale, N.Y., 400-yard par 4. A long cluster of bunkers splits the fairway into right and left options.
No. 14 Galloping Hill G. Cse., Kenilworth, N.J., 400-yard par 4. Blind off the tee, blind into the green, and unforgettable.
No. 15 Fenway G.C., Scarsdale, N.Y., 301-yard par 4. A tiny hole with a wonderfully perched putting surface that slopes severely.
No. 16 Bayonne (N.J.) G.C., 486-yard par 4. A peninsula green in New York Harbor has an industrial skyline as a backdrop.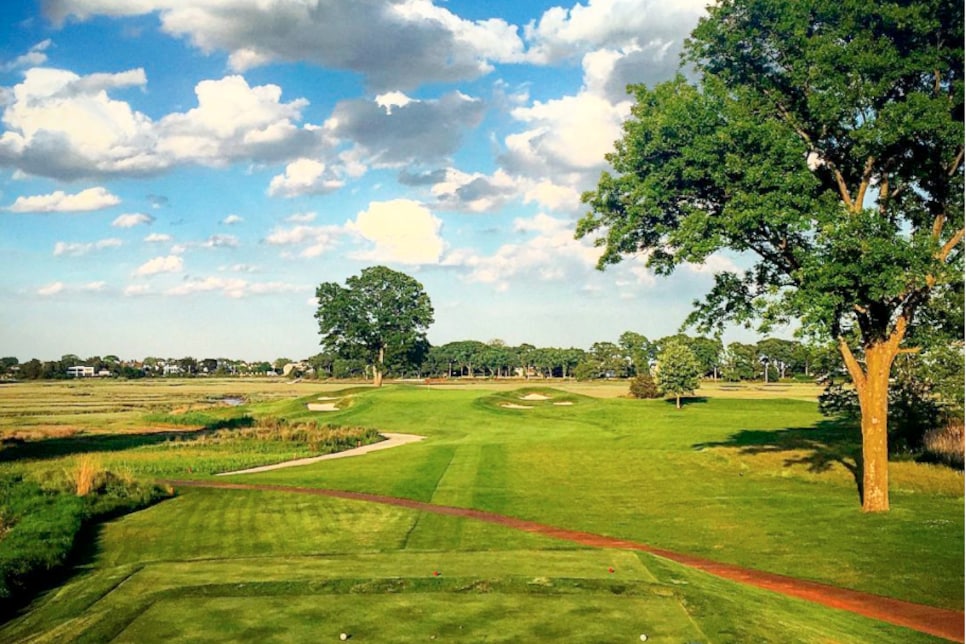 [@ronkaspriske via Instagram](https://www.instagram.com/ronkaspriske/)
No. 17 Shorehaven G.C., Norwalk, Conn., 196-yard par 3. The green is framed by bunkers and the Long Island Sound tidal marsh.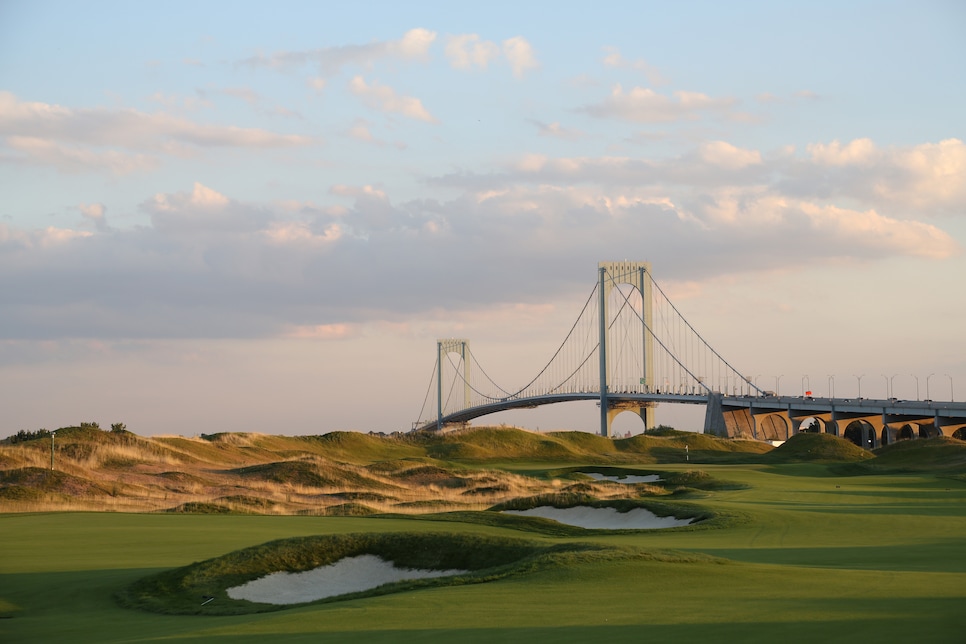 No. 18 Trump G. Links at Ferry Point, Bronx, N.Y., 576-yard par 5. The sweeping finishing hole has the Whitestone Bridge looming above the putting surface.