The Loop
The Award You've Never Heard Of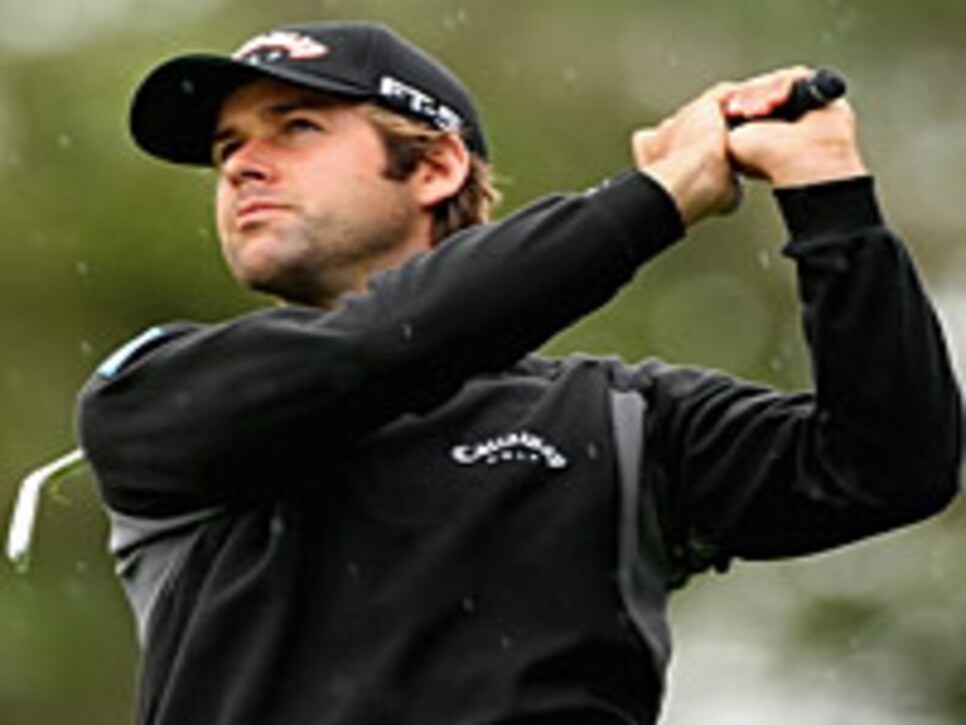 Awarded since 1966, it is given to the PGA member born in (or with a parent or parents born in) the UK or Republic of Ireland who finishes highest in the Open Championship.
An interesting exception happened last year, writes PA Sports' Mark Garrod. Anthony Wall, from London, was not awarded the medal because he had failed to pay the £300 membership fee. Instead, Robert Rock, who finished 16th -- five sports behind Wall -- was the recipient. (That's Rock -- or at least a piece of him -- in the photo.)
Oh, and if you're wondering ... since the Harry Vardon Trophy had been given out since 1939 to the winner of the European Order of Merit, the PGA created a Braid Taylor award to recognize the other two golfers who made up Britain's "Great Triumvirate" -- James Braid and J.H. Taylor, who each won five British Opens.
To see a list of Braid Taylor honorees, click here. We may quiz you later.