The Loop
The Astros' World Series banner reveal was a colossal, glorious failure
The Houston Astros are new to this whole World Series thing. They're also Jedi masters of total, comic failure. At their home opener on Monday night, that unstoppable force met the historically immovable object, and the failworks inevitably ensued. LADIES AND GENTLEMAN, YOUR WORLD CHAMPION HOUSTON ASTROS!!!
So to recap: Last year, the Astros won a World Series for the first time in their 55-year history, and on April 2nd, 2018—the final, triumphant night of their months-long coronation—they couldn't even rig a damn bed sheet to fall without the assistance of three leaf blower-armed stooges. Now if that ain't 'Stros baseball, hoo boy, I don't know what is.
In their defense, though, reigning AL MVP Jose Altuve still seemed to enjoy this spectacular clusterf—k more than meeting the President of the American republic (another spectular clusterf—k, depending on who you ask).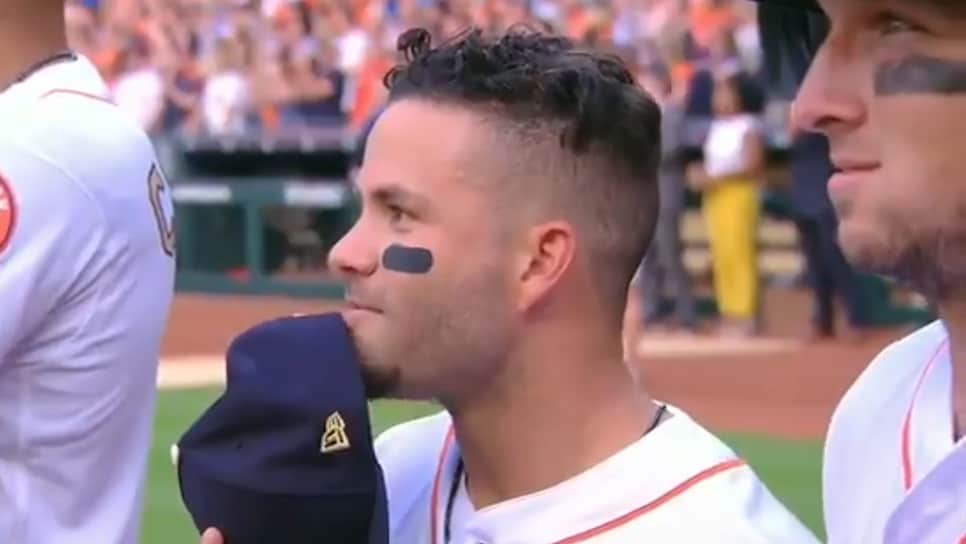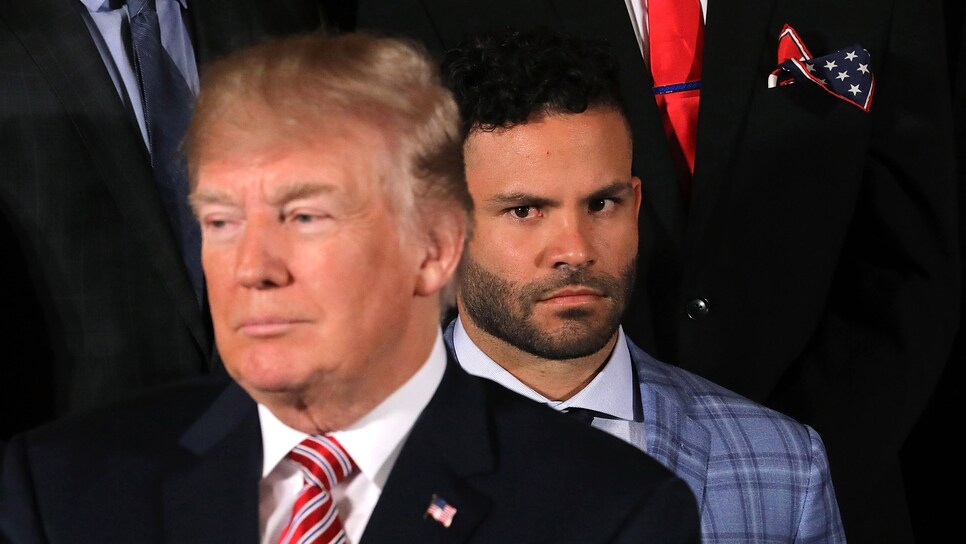 So congrats, Astros fans, players, and sign crew. This could have been just another night, but through force of sheer will and complete ineptitude, you made it truly unforgettable. From the bottom of our baseball-loving hearts, we thank you.
P.S. It still sucks to be a Falcons fan.