The Arnie Award: Golfers Who Give Back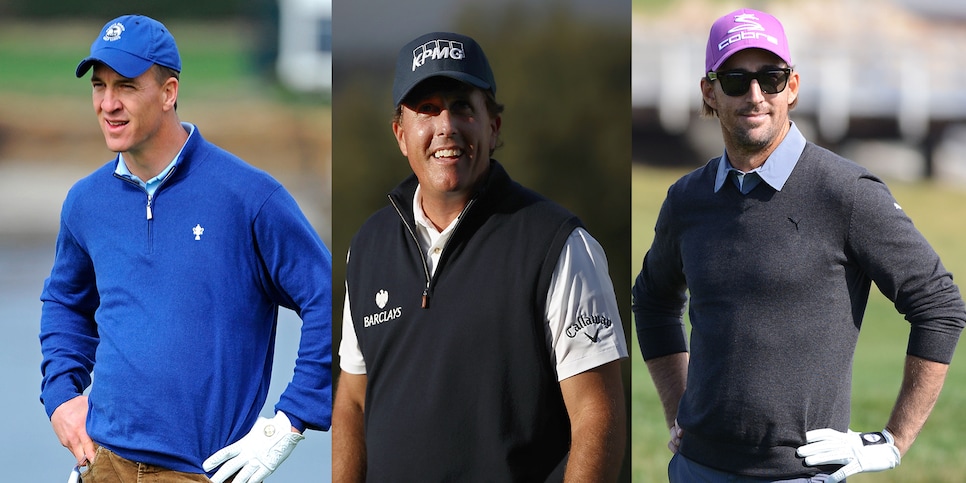 When it comes to golf and giving back, no individual gave more than Arnold Palmer. Our sport lost its greatest legend in September, but the example he set will endure in golfers forever.
Charity is in the DNA of every golfer—$3.9 billion is generated annually through golf events for charitable causes. Some of that comes from the PGA Tour contributing a record $160 million in 2015. Billions more come from grassroots events at your courses and ours.
For the fifth year, Golf Digest is celebrating Golfers Who Give Back. This time, we've partnered with our friends at the AT&T Pebble Beach Pro-Am and Monterey Peninsula Foundation. You're probably familiar with MPF's chairman of the board, Clint Eastwood, but our group also included vice chairman Doug Mackenzie, CEO Steve John and director Heidi Ueberroth. The AT&T is a leader in charity among PGA Tour events, generating more than $10 million in 2015. Only the Valero Texas Open matched that $10-million achievement.
Together, our joint committee has selected retired NFL great Peyton Manning, four-time AT&T Pebble Beach Pro-Am champion Phil Mickelson and country artist Jake Owen as this year's Golfers Who Give Back. Each of them will receive The Arnie Award, Golf Digest's highest honor, at the AT&T in February. The connection to Palmer is even more fitting because he was one of the owners of Pebble Beach. The Arnie is a trophy-size version of a seven-foot Palmer bronze sculpture created by artist Zenos Frudakis. As part of the Golfers Who Give Back program, we will donate a total of $100,000 to MPF, Arnie's Army Charitable Foundation and the individual charities designated by Manning, Mickelson and Owen.