News
The 2018 Ryder Cup's opening tee boasts a grandstand that's unrivaled in golf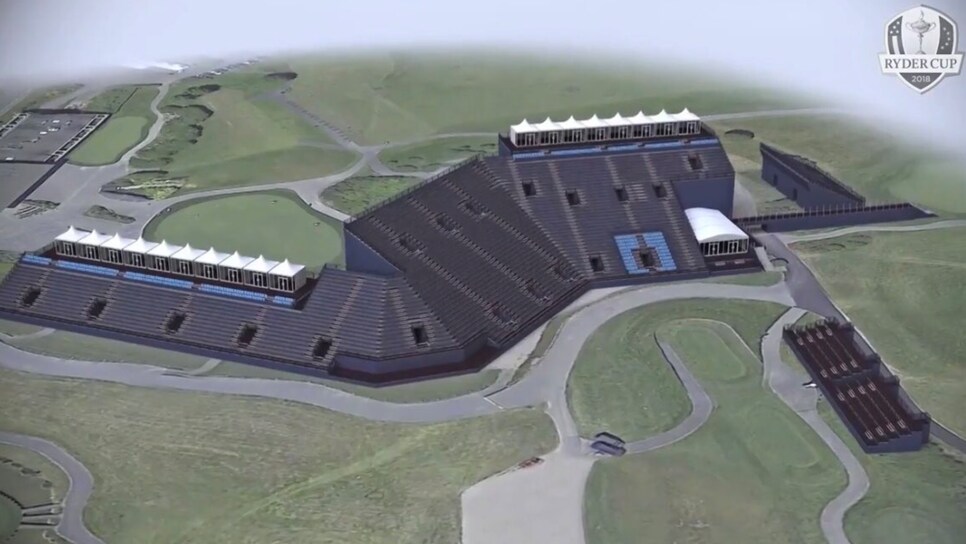 If you thought the scene at the 2016 Ryder Cup was raucous, get a load of what awaits in Paris.
The European Tour released a first look at the grandstand encircling the opening tee at Le Golf National, the host of this year's biennial event between the United States and Europe. The structure is nothing short of magnificent.
The Euro Tour claims the bleachers hold over 6,500 seats, as well as standing room for a further 150 fans. For context, Hazeltine's first-tee stands held 1,668 spectators, with Gleneagles boasting a capacity of 2,148.
This number does deserve a major asterisk, as a third of the seats are facing the 18th green. In spite this inflated number, there's no doubt that the boxes add to the imposing atmosphere of the competition.
"The Ryder Cup is one of most popular and premiere sporting events around," said Ryder Cup match director Edward Kitson. "Every two years we look to bring something new to the event on-site and reward the hundreds of thousands of fans who travel to support the teams. The first tee is major part of that focus and we're very excited to introduce fans to what will be the biggest single grandstand ever seen at the Ryder Cup. There's no doubt the atmosphere will be incredible."
This year's event begins on September 28. Though the Americans thrashed Team Europe in 2016, the U.S. has not won on foreign soil since 1993.