The Loop
Watch what you say, Ryder Cup fans. You're being monitored a LOT more closely on Sunday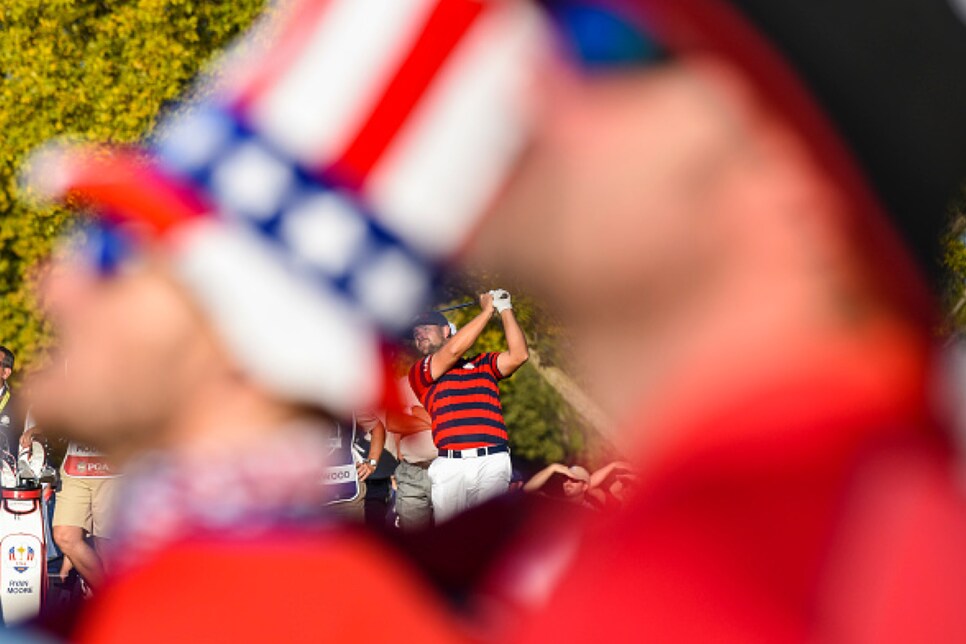 CHASKA, Minn. -- We're not sure what Arnold Palmer would have thought about Rory McIlroy's bows and Phil Mickelson's responding curtsies, but there's no debating this "Brawl By The Mall" has turned ugly. Outside the ropes, that is.
There's hope things could get better for Sunday's singles, though, as it appears Ryder Cup officials will be monitoring the crowds more closely. And that extends to a plea for well-behaved fans to single out the bad apples.
The PGA of America also released a statement:
So "Keep Minnesota Nice!" Or at least, in the words of Ron Burgundy, "You stay classy, Hazeltine."