That Tiger-Eating-Rocco Thing
__Dear Editor: The caricature of Tiger Woods eating Rocco Mediate as a snack is unfair and an inaccurate characterization of the facts. We all know that Rocco gave Tiger a run for his money right through the playoff. It was not a cakewalk for Tiger in any sense of the word. Rocco pushed Tiger to play some of his best golf and most amazing shots ever to win, and Tiger did. Rocco played some of his best--ever golf, and was a class act in the process. He didn't deserve that demeaning cartoon.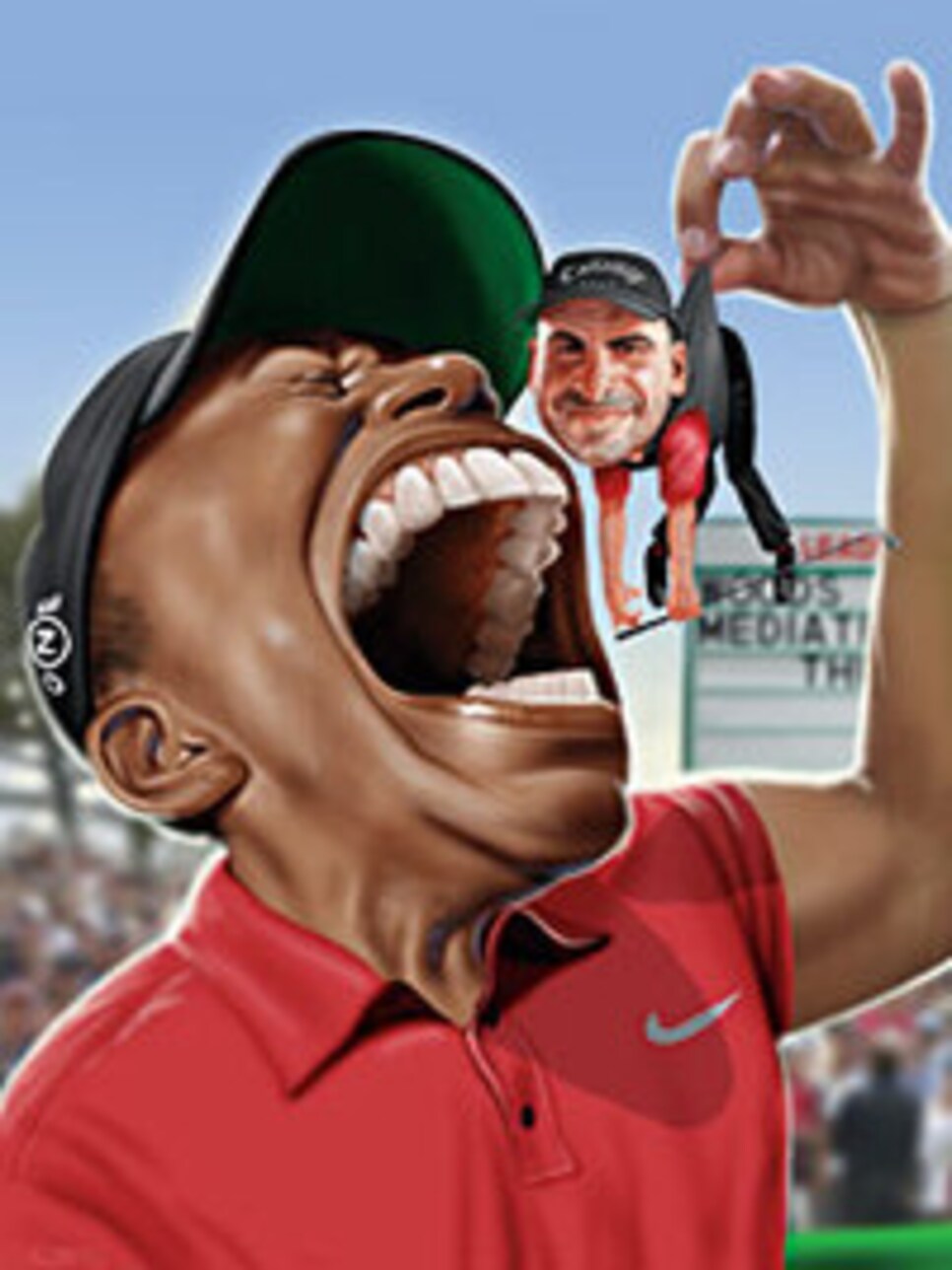 Apparently Golf World gets to Grass Valley a little more slowly than to, say, Ponte Vedra. Honestly, I expected a lot more reaction to that unforgettable illustration by Dale Stephanos (whose work we love). But as they say, to the victor goes the spoils. Rocco did indeed push Tiger to the limit, but he did indeed lose to Tiger.  History will record that Tiger's victory was one of the greatest in history and that his opponent--what was his name--put up a hell of a battle. Stephanos meant no disrespect, nor do I. It's just that sometimes you eat the Tiger, more often the Tiger he eats you. Thankfully, Rocco will be eating out for a long time on that great showing. Mangia.
(Illustration: Dale Stephanos)