News & Tours
15-hole matches with alternate-shot and singles play: Here's what Tiger/Rory's TGL league format looks like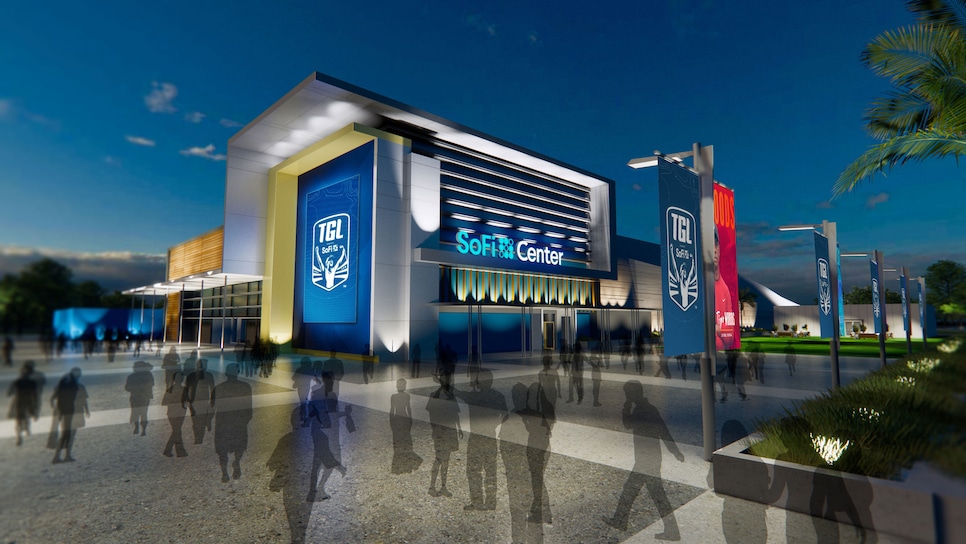 TGL, the new tech-based golf league developed by Tiger Woods and Rory McIlroy's TMRW Sports in partnership with the PGA Tour, unveiled its competition format Tuesday featuring 15-hole matches for its six-team, 24-player league designed to fit into its two-hour prime-time television window.
Premiering Tuesday, Jan. 9, 2024, on ESPN and ESPN+, TGL matches will feature two teams of three players each—in advance of each match, the teams will designate three active players—competing in both alternate-shot and singles sessions in a weekly competition. The alternate-shot session is a three-on-three contest over nine holes followed by six holes of singles in which each player plays two holes in head-to-head competition.
Each hole has a value of one point for the team with the fewest number of strokes. There are no points awarded for tied holes, and points do not carry over. If an overtime session is required to determine a match winner, players compete head-to-head until a team has hit two shots closer to the pin than its opponent.
The overall team standings will operate on a points system similar to professional hockey, with the winning team receiving two points for a win in regulation or overtime. The losing team gets one point if the match extends to overtime but no points for a loss in regulation. The four teams with the most points at the end of the regular season (each team plays each other team once) advance to the playoffs, which begin with single-elimination semifinal matches followed by a best-of-three final.
The 24 players who have committed to compete in the inaugural season include Woods, McIlroy, Jon Rahm, Justin Thomas, Patrick Cantlay, Xander Shauffele, Collin Morikawa, Max Homa, Rickie Fowler, Adam Scott, Tommy Fleetwood, Billy Horschel, Shane Lowry, Tyrell Hatton, Justin Rose, Keegan Bradley, Sahith Theegala, Wyndham Clark, Lucas Glover, Kevin Kisner, Min Woo Lee, Cameron Young and Tom Kim. The six teams represent six cities, with five officially named: Boston, Atlanta, San Francisco, Los Angeles and New York. Still to be determined is which players are playing on which teams, although on Tuesday the Atlanta team sent out a press release announcing that Thomas would be one of its four players.
The opening TGL match will air on ESPN and ESPN+ on Jan. 9, following the College Football Playoff National Championship. The second match airs on Tuesday, Jan. 16, following ESPN's Monday Night Football NFL Wild Card game. Subsequent matches will air on either ESPN or ESPN2 and simulcast on ESPN+.
While teams represent different cities, all matches will be held at the SoFi Center at Palm Beach State College in Palm Beach Gardens, Fla., a specially designed domed venue scheduled to be completed in early December. The nearly 250,000-square-foot stadium, featuring a giant simulator screen and short-game complex, can accommodate approximately 1,600 people.