U.N.I.T.Y.
Watch the ENTIRE Team USA tee off in unison at St. Andrews on eve of Walker Cup
As the Home of Golf, St. Andrews has been the site of more memorable moments in the game's history than anywhere. But it produced a new kind of sight for golf fans on Friday. And quite a spectacle at that.
On the eve of the 2023 Walker Cup, Team USA took to the Old Course for their final practice round together. And by together, we mean together. Check it out as all 10 American golfers hit their tee shots on No. 1 in unison:
Pretty cool, huh? Of course, it helps when you have a teeing ground the width of Rhode Island. Anyway, here's another angle of the 10-man launch:
What a scene with the Royal and Ancient Golf Club clubhouse in the background. You love to see it—especially because it has people talking about something other than Team USA's hats.
The Americans are loaded this week with eight of the top 10 in the World Amateur Golf Rankings, but they also seem to be bonding—and pretty trusting of each other. Look how close lefty David Ford and righty Nick Dunlap are at the far end in that second clip!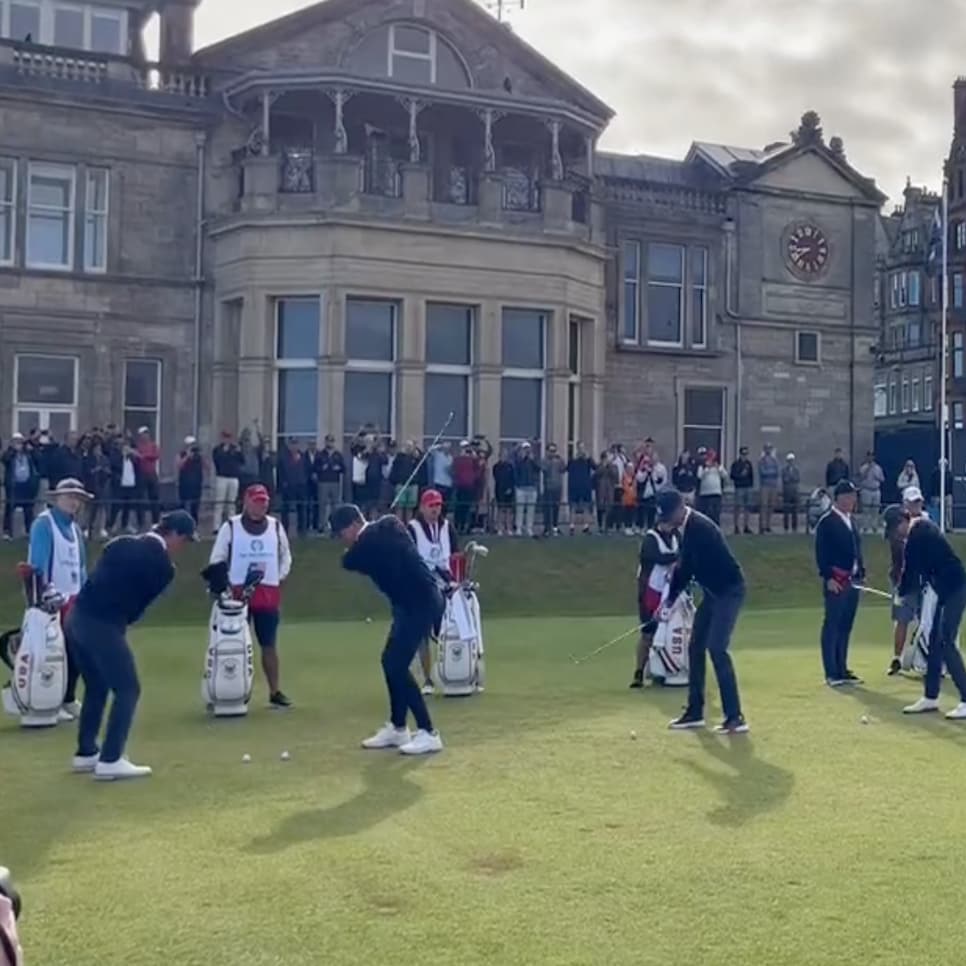 Anyway, the biennial event (finally) starts on Saturday. With only one golfer teeing off at a time, of course.