Instruction
Teaching Golf In The Digital Age: Martial Arts?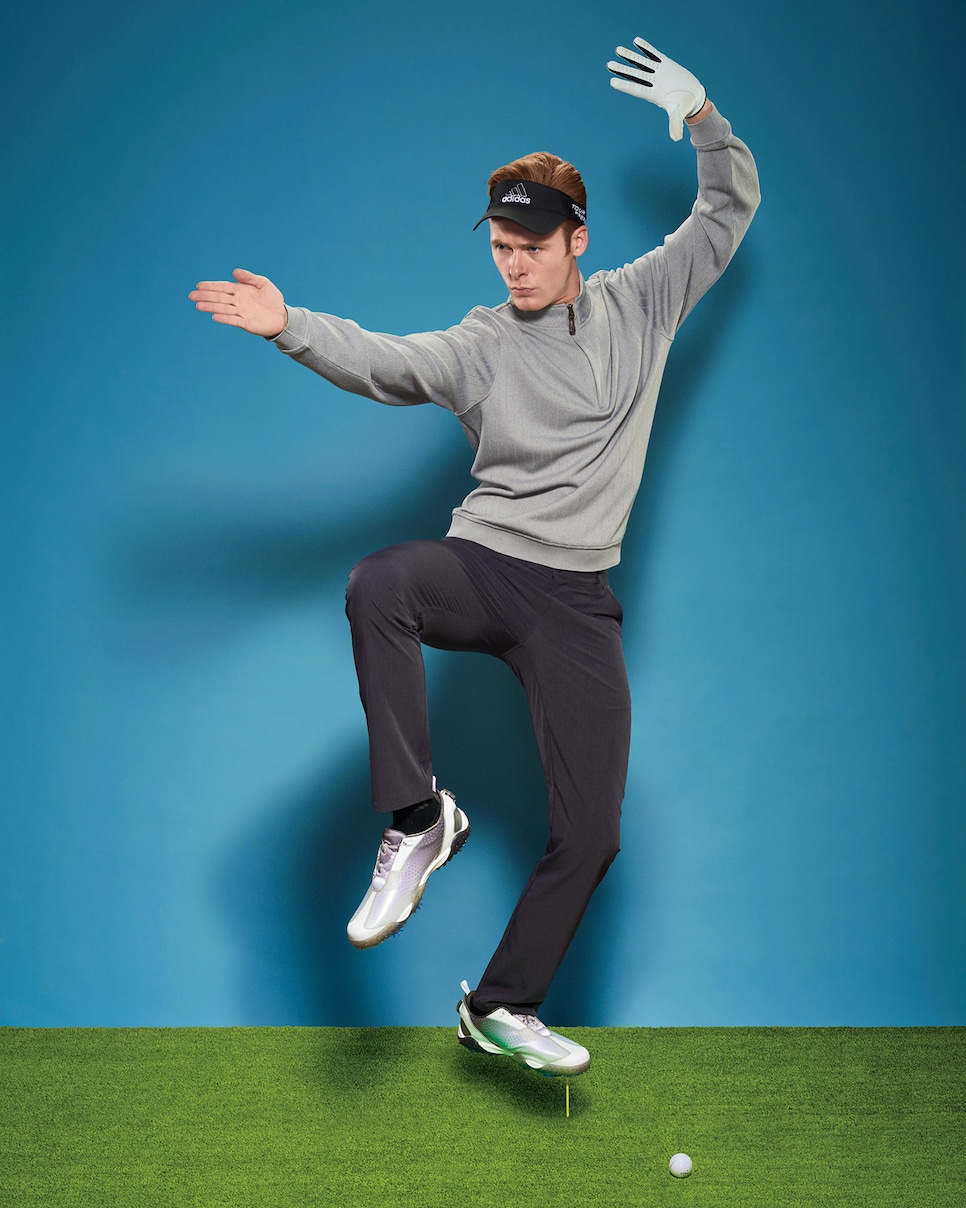 If you look at ancient history in golf teaching—and by "ancient," we mean 10 years ago—there were hints that the old green-grass, hands-on, eyes-on model was nearing its expiration date.
Young people were less inclined to engage that way. Young, smart teachers were struggling to establish high profiles and fill their lesson books. The future demanded change, and as with all things, it probably would include the Internet. The question was, what would teaching in the digital age look like?
We give you George Gankas, a 46-year-old Southern Californian who in terms of teaching style, almost defies classification. Tap in his name on Instagram (74,500 followers), YouTube (two million minutes watched), Facebook and Twitter, or go to his website, ggswingtipsgolf.com, and there's Gankas, peppering his followers with numerous short videos, lasting anywhere from 10 seconds to several minutes. All are instruction-oriented takes on some aspect of the swing but centered around his basic pivot-and-turn philosophy. On Twitter, Gankas wears flip-flops in some videos and is barefoot in others. Some were shot on the golf course, others on a mat outside his back door in Westlake, Calif. One he posted from his bedroom. In all of them, he is spontaneous, earthy and articulate in a Ken Venturi-like way. Most of all, Gankas is compelling. His to-the-point bursts reveal obvious experience and deep swing knowledge.
For Gankas and teachers such as Martin Chuck and Bryan Hepler, social media is merely an entree to more substantial and profitable platforms. The idea is to direct golfers to a primary website where much more is available. In Gankas' case, ggswingtipsgolf.com presents for-pay memberships that offer video-lesson packages.
A yearly plan costs $180 and allows access to hundreds of more extensive, substantive videos, plus the opportunity to take lessons from Gankas at $60 a pop. What you get there is far more individualized. Thousands of students have paid for the memberships, and many for the one-on-one swing help. The traffic is so fierce that Gankas has a staff of three other pros and a full-time marketing director. "Five years ago, I never saw any of this coming," he says.
"I was a good teacher, but it wasn't like I was on a lot of lists or anything. It blows me away. I'm just trying to keep up."
Martin Chuck, one of the leading faces at Revolution Golf, communicates to a subscriber base of two million. A "plus" subscription there costs $97. He's also on Instagram, Facebook and Twitter, where he appeals to an older demographic than does Gankas. But the platform Chuck talks most about is Edufii, where he provides instruction through a series of "training spaces."
Attendees of a golf school Chuck conducts might be placed into a team space after he establishes an individual space. Students can upload a video, and Chuck responds, usually with feedback on technique but sometimes merely a few words of encouragement. All lessons are cataloged and regularly brought up to date. Interactivity is everything. His Edufii subscribers number close to 1,600 and do a great deal to perpetuate his other businesses, which include direct teaching, golf schools and the sale of training aids.
"What I do basically is an answer to the question, 'How can teachers remain relevant?'" says Chuck, 49, who began teaching 30 years ago after exposure to ball-striking legend George Knudson. "We know the old model alone isn't effective, not if you want to engage the most people and make a better living as teachers. You have to get into the social spaces, be willing to take a punch in the nose sometimes and learn to communicate in a way that lures students to you. Revolution Golf, for its teachers on staff there, is a starting point."
Hepler, 50, whose Tathata Golf is easily the most nontraditional program in recent years, offers a 60-day, 60-lesson program for $179.95 at tathatagolf.com, with a more expanded offering coming soon. Each lesson is roughly an hour of densely packed game education. Pupils conclude each lesson by taking a quiz to demonstrate they are prepared to move to the next lesson. Many more options are available, including attending one of Hepler's schools or participating in live training, streamed from his center in Scottsdale. You also can visit one of 175 Tathata-trained teachers in 12 countries—teachers are called "movement specialists"—and learn Hepler's unique approach, which blends traditional swing principles with martial-arts movements and a Far Eastern mental influence.
Hepler's creation (Tathata is a Sanskrit term for "suchness") has gained serious traction. In early 2017, Hepler signed a three-year agreement with the American Junior Golf Association making Tathata Golf its official training program. Each month his students log 60,000 hours of online training. A single video of one of Hepler's students generated 56,000 views in one six-hour period.
"Eventually I would like to see every instructor teach golf through our method," Hepler says. "That's very bold, and it's a long way away, but I truly believe that if we capture youth, the influence going forward can completely change the way everyone learns this game."
Adds Brandel Chamblee, who is enthused enough about Tathata Golf to appear uncompensated in a short promotional video: "What all of these new methods of reaching out to players mean is that there's been a void in teaching. Everyday players are starved not just for lessons, but to talk golf, explore it and get fully immersed in it. We will see more of this approach, not less, going forward."