Equipment
TaylorMade Spider Tour Series putters: What you need to know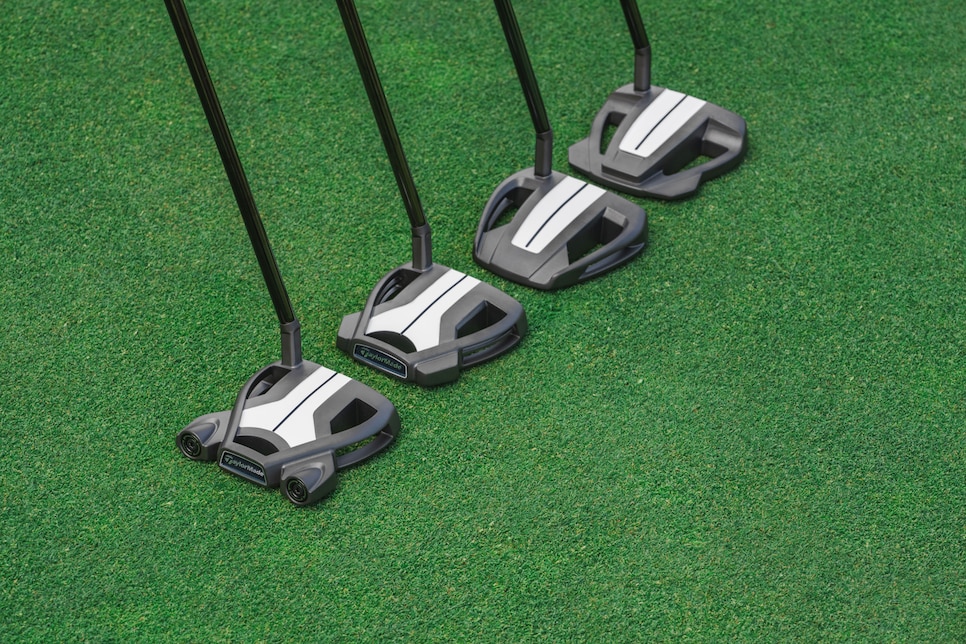 WHAT YOU NEED TO KNOW: The Spider Tour mallets revolutionized TaylorMade's position in the marketplace with near equal top-level success on tour and at retail, but while the company explored other versions and shapes the last two years, the use and demand stayed with the original now-iconic shapes like Spider Tour and Spider Tour X. So rather than try to discover a new Spider, the company is launching a new Spider Tour Series with five options all built on the original platforms, including shapes made popular by Rory McIlroy, Dustin Johnson, Jason Day and most recently Scottie Scheffler. The models employ the same wireframe construction, a variety of sole weighting to emphasize different centers of gravity to match different stroke types, and the distinct wide white aiming stripe, as well as the grooved Surlyn face insert.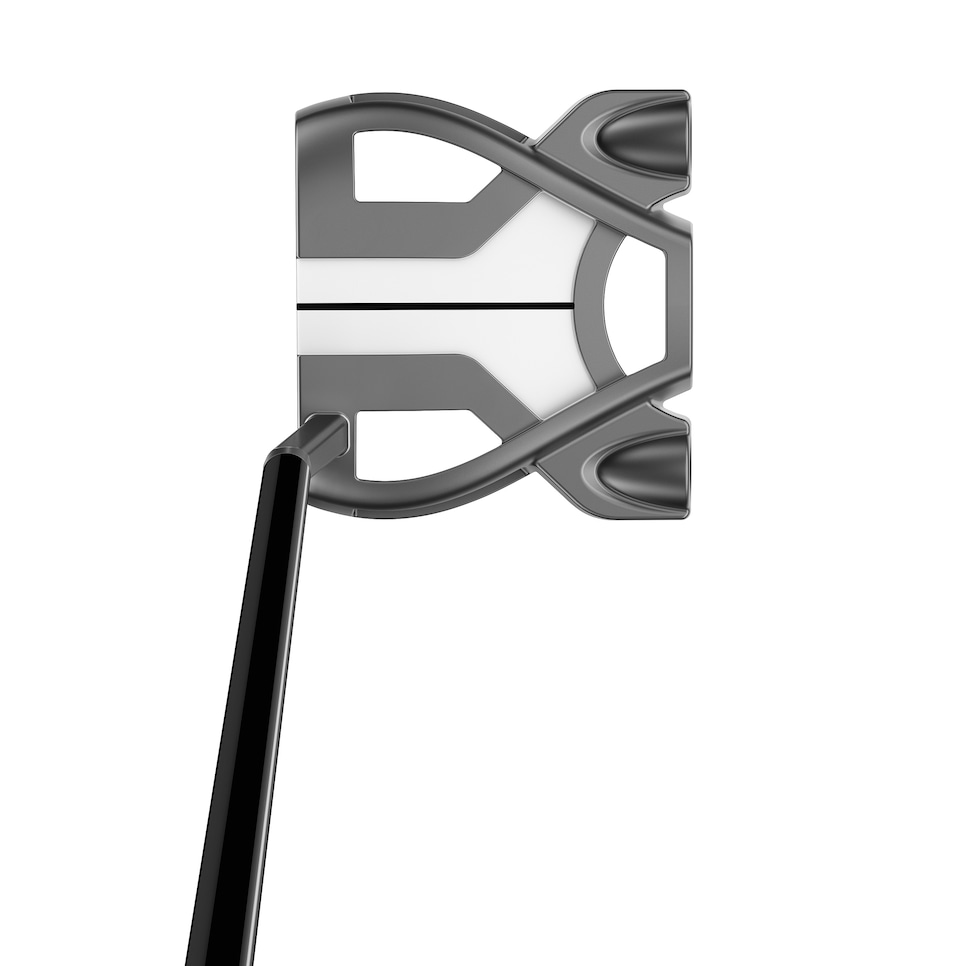 PRICE: $350 (Spider Tour, Spider Tour X, Spider Tour Z, Spider Tour S), available for pre-order now, at retail on Oct. 27 (except Spider Tour S, which is scheduled to be at retail in the spring of 2024).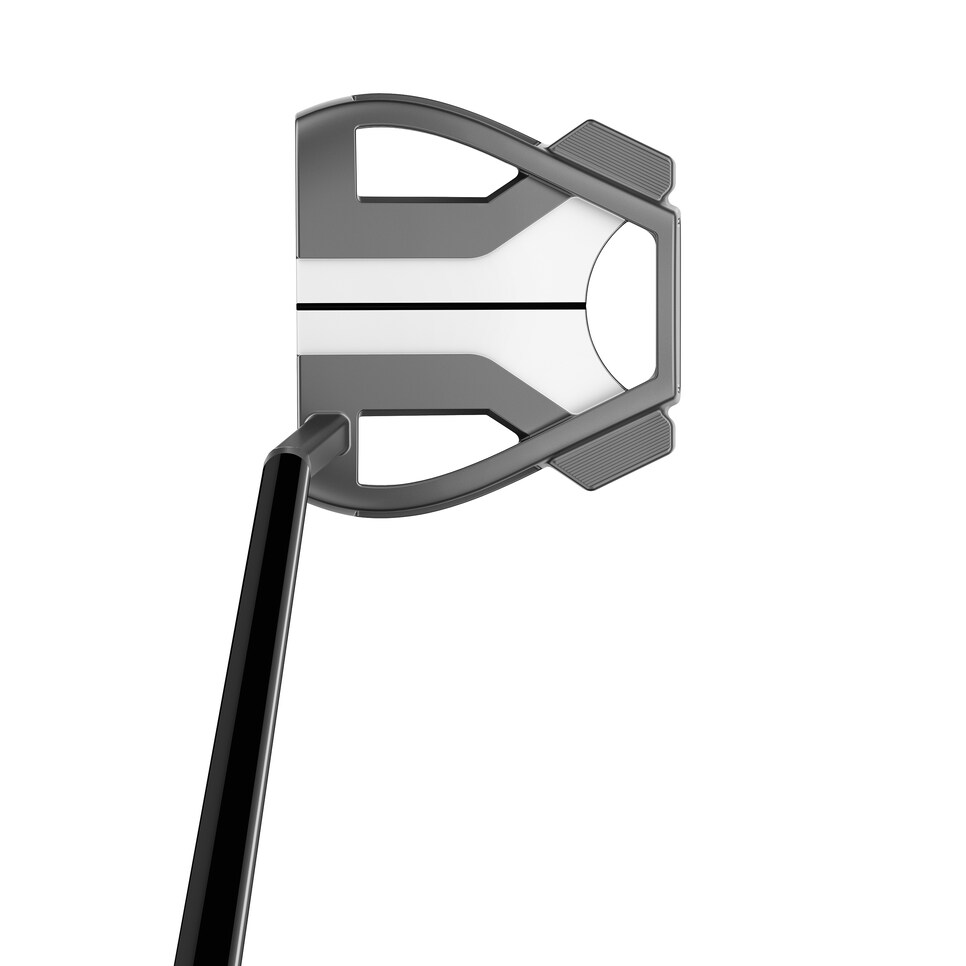 3 COOL THINGS
1. A restoration, rebirth, reinvigoration of an original: The Spider family of putters easily has been the most popular mallet design in TaylorMade's history, and leading its success on the professional tours and in the marketplace has been the Spider Tour family. Spider putters have reportedly been a business all on its own worth more than $250 million with more than 1.5 million units sold. And while the company spent the last few years trying to reinvent the iconic mallet, this reintroduction or rebirth of the original has all the markings of a Gil Hanse renovation of a Donald Ross golf course. The reasoning is simple, said Brian Bazzell, TaylorMade's vice president of product creation. Mallets, and in particular the way the Spider Tour models have been able to accommodate and improve different tour players strokes, are just better.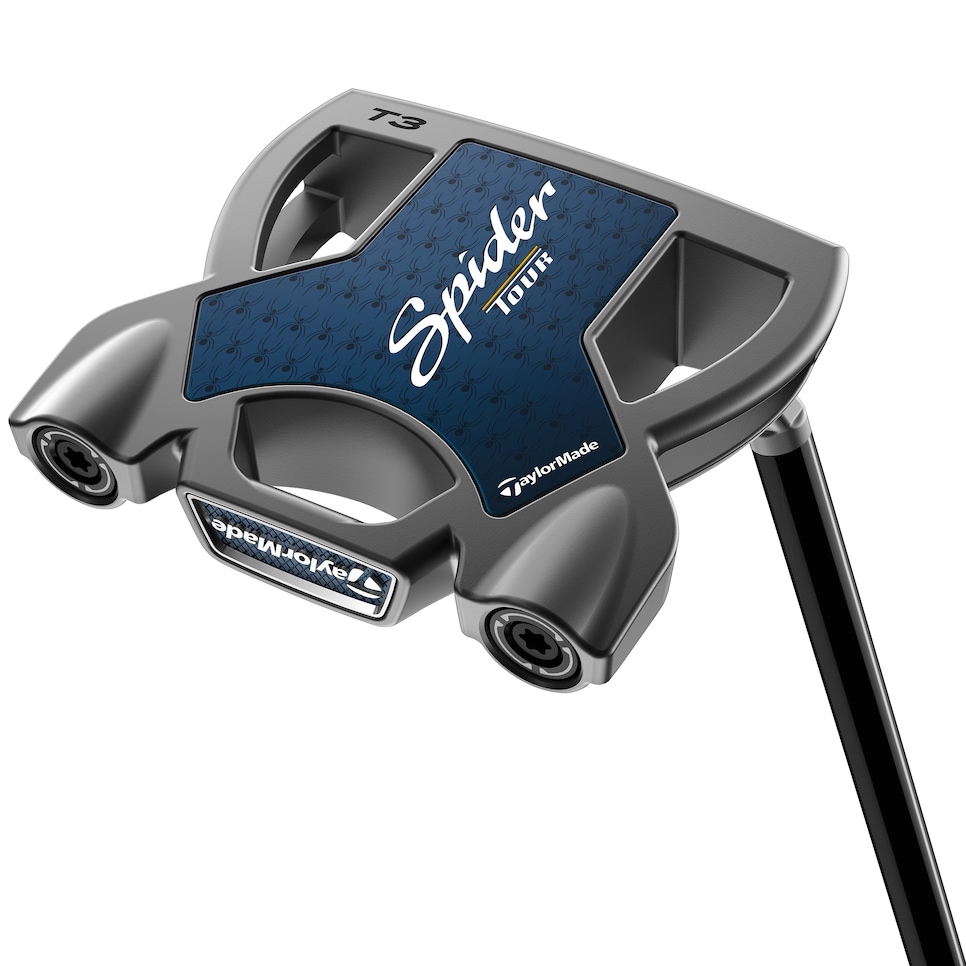 "The reality is mallets provide a performance element that blades simply can't—we've actually proven this out on tour," he said, noting that Rory McIlroy improves by 1.5 strokes per tournament with his Spider Tour X compared to a blade, while Dustin Johnson and his Spider Tour is better from six feet and in than he is with a blade. "There are some incredibly popular models that we've had over time, and there's this built-up demand for us to sort of come back and re-birth some of these incredible shapes. And we're not going to just do that. We're going to also come with a few others that are going to fit a few more golfers. Spider is synonymous with stability. That means when you hit that putt off-center we maintain that ball speed so it doesn't act like a mis-hit."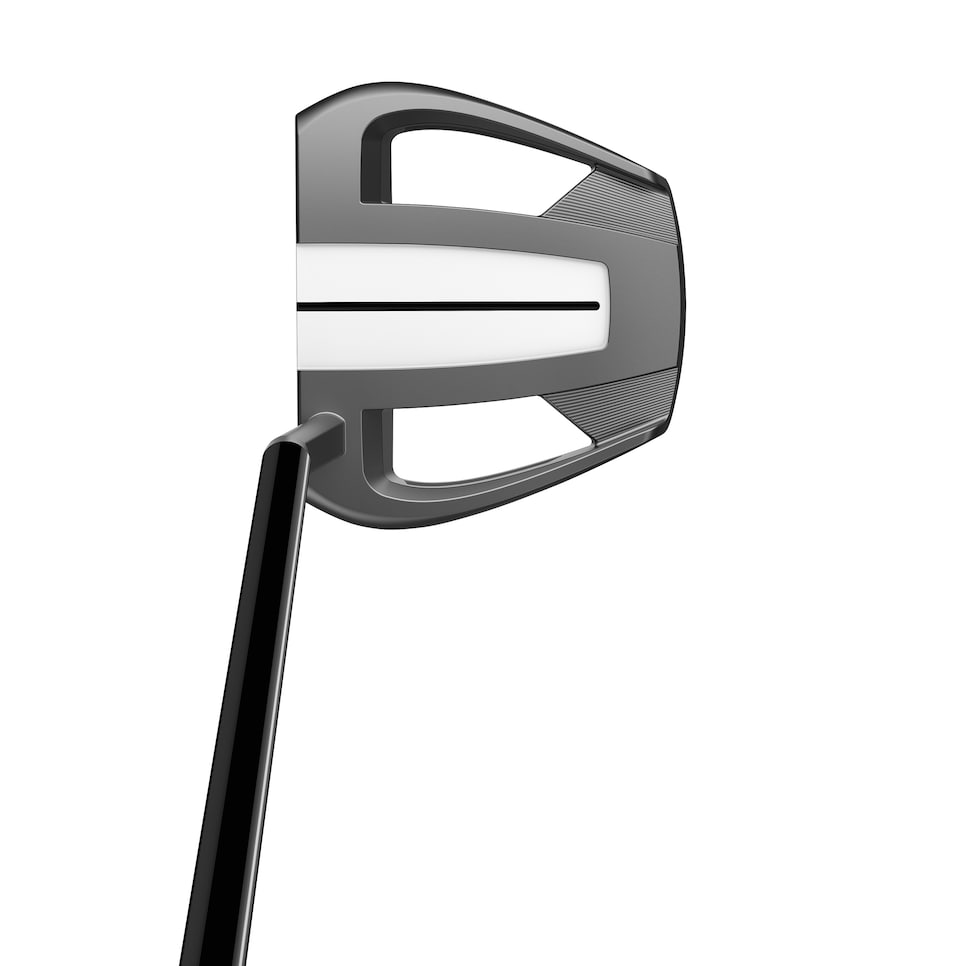 2. How to make mallets for all strokes: The range of elite players using Spider Tour over the years runs from Jason Day to Sergio Garcia, and from Dustin Johnson to Rory McIlroy and Scottie Scheffler. Not one of those strokes are similar, and that's why this reborn Spider Tour line includes five models. The group includes an original Spider Tour with its rear "jet engine" like heel and toe weights for increased moment of inertia (stability on off-center hits). There's also the Spider Tour X, where those weights are featured in a more compact wing-less shape. The intent is to shift the weight a little more forward while maintaining high stability.

A couple of new models will come to the line this fall. Those include the Spider Tour Z, which maintains the sleeker shape of the Spider Tour X but moves the heel and toe weights well forward in the sole; and the Spider Tour V, the most compact of the models which eliminates the wing structure completely while also keeping those heel and toe weights well forward in the sole.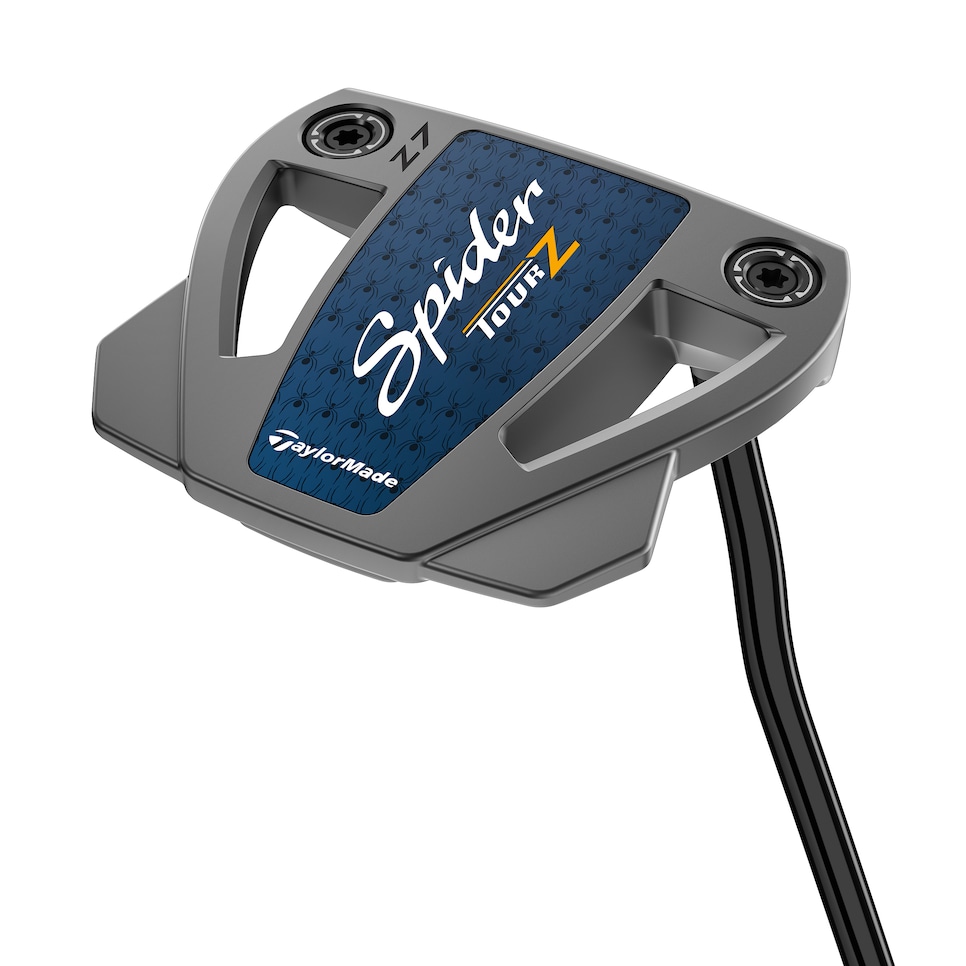 Finally, a heavier, larger Spider Tour S will come along in the spring, using a 38-inch shaft to achieve a stroke stabilizing counterbalanced weighting (where there's heavier weight in both the head and grip ends).
Altogether the distance the center of gravity is from the face changes from 38 millimeters back on Spider Tour S to 27 millimeters back on the Spider Tour V. That difference in CG depth is meant to accommodate how much easier the face can rotate back to square in the stroke (farther back accommodates a more straight-back, straight through stroke, for example). It also is one reason that the models feature a fairly wide range of moment of inertia, from 4900 grams-centimeters squared on the V to over 6,000 on the S, although each of those is significantly higher than a traditional blade style design.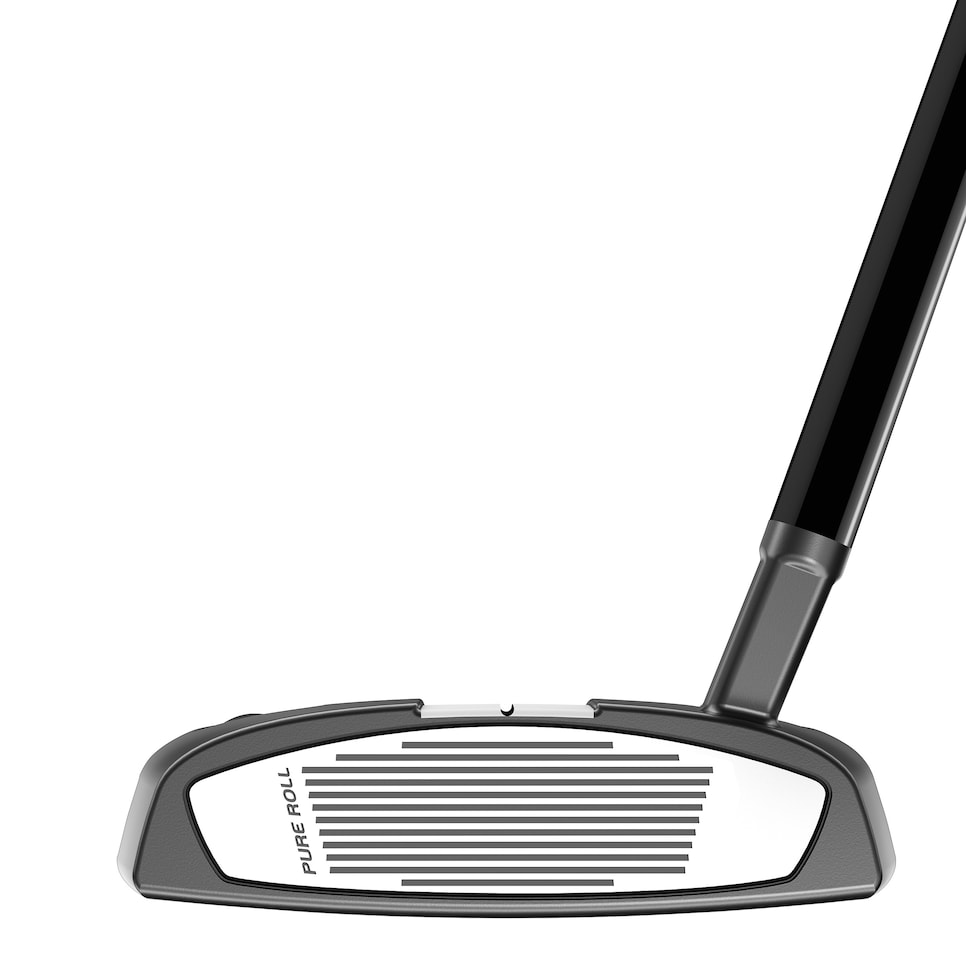 3. A consistent feel, borrowed from iron designs: Each of the Spider Tour putters will benefit from an undercut chamber in the sole behind the face that is filled with a corrugated structure made of Hybrar, a vibration damping thermoplastic rubber that's been used on irons like the M5 and Stealth to enhance feel. Also familiar is the company's Surlyn face insert, which features angled grooves to improve initial roll. As well, the Spider Tour's familiar wide width aim and alignment design, called True Path, is part of the line throughout, adding a distinct contrast to the gunmetal finish.