Equipment
TaylorMade Milled Grind 3 wedges mix tour-preferred shaping with the spin technology average golfers need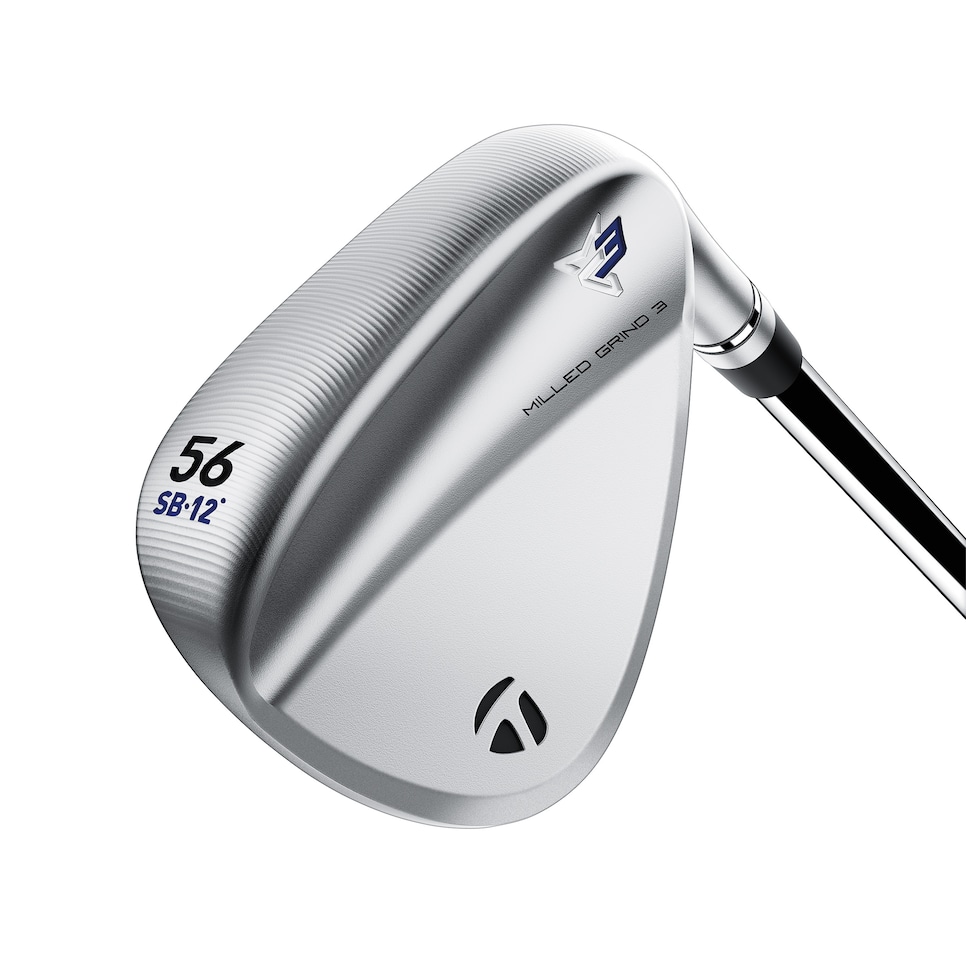 WHAT YOU NEED TO KNOW: The new TaylorMade Milled Grind 3 (MG3) wedges aim to satisfy the two distinctly different demands of tour players and average golfers in one design. The new "modern minimalistic" shaping grew out of input from TaylorMade's tour staff, while raised ribs in the flat areas between the grooves target increased spin for those paying customers who need more spin on their short shots.
PRICE: $180. 15 lofts with three bounce options (standard, high, low). A custom Tiger Woods TW grind sole is offered in 56- and 60-degree lofts ($200).
THE DEEP DIVE: The challenge with injecting more technology into a wedge design is that elite players remain so focused on shape and looks and feel that anything designed to improve performance almost has to be hidden. Complicating things, of course, is that average golfers—the ones who actually are paying for their clubs—need to see that technology. And in the case of a wedge, that means spin.
So TaylorMade's design team took on the revisions of its Milled Grind wedges (now in their third iteration, Milled Grind 3, MG3) with a focus on simple looks mixed with the aggressive spin technology average golfers are looking for.
"MG3 was not just going to be about spin performance, even though the raw finish is a key part of the package," said Bill Price, TaylorMade's senior director of product creation for putters and wedges. "But shape was going to be very important for us, and that's why we asked all our tour players what they were looking for from a shape standpoint. You can have a great spin technology story, but it's the shape that's going to draw their attention."
But as Price explains it, in the new Milled Grind 3 wedges, shape is a technology. First, while the wedges embody what Price calls a "modern minimalistic look," tucked in that shape is a progressively thicker top section. That pushes the center of gravity slightly higher as lofts increase to create a flatter trajectory with more spin.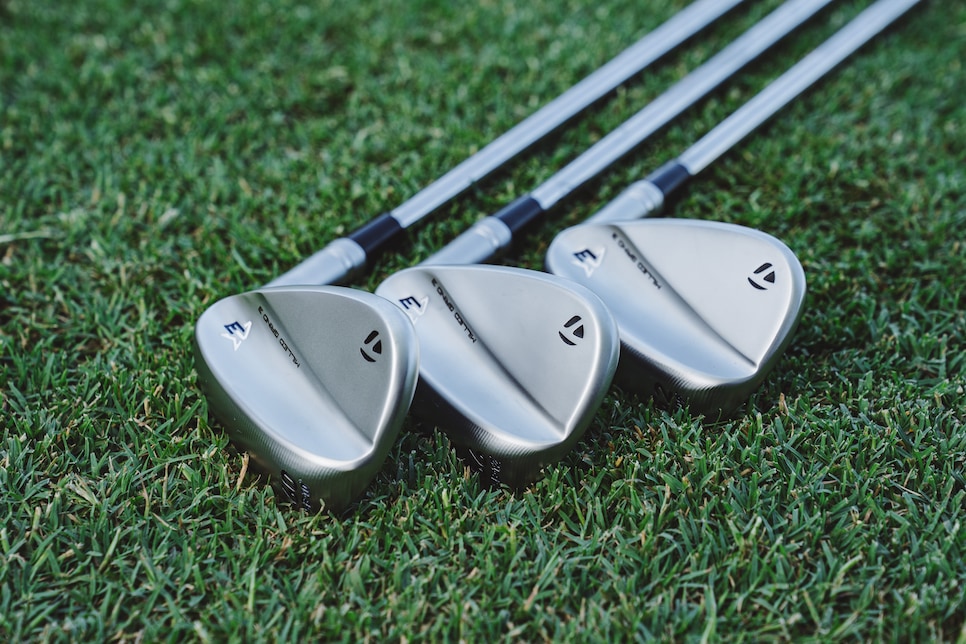 "The better players really had a specific demand for this ideal launch," Price said, noting that hosel lengths were progressive, too. Shorter hosels on the lower lofts, which now include a modern pitching wedge loft option of 46 degrees, make for an easier transition from the short irons.
No less subtle were the minor changes to every bounce angle on every sole. The main line will feature options in a standard bounce (46, 50, 52, 54, 56, 58 and 60 degrees), as well as low (56, 58, 60 degrees) and high bounce (52, 54, 56, 58 and 60 degrees). Again, Price said, shape is a technology.
"We talked to our players a lot about feel," he said. "Well, how that club is entering the turf is an especially important part of feel."
Compared to the MG2, the MG3's standard bounce features a slightly wider sole (about a millimeter) with added trailing edge relief. The low bounce now sits closer to the ground with added sole camber. The high bounce also is slightly wider compared to MG2 and also features increased camber.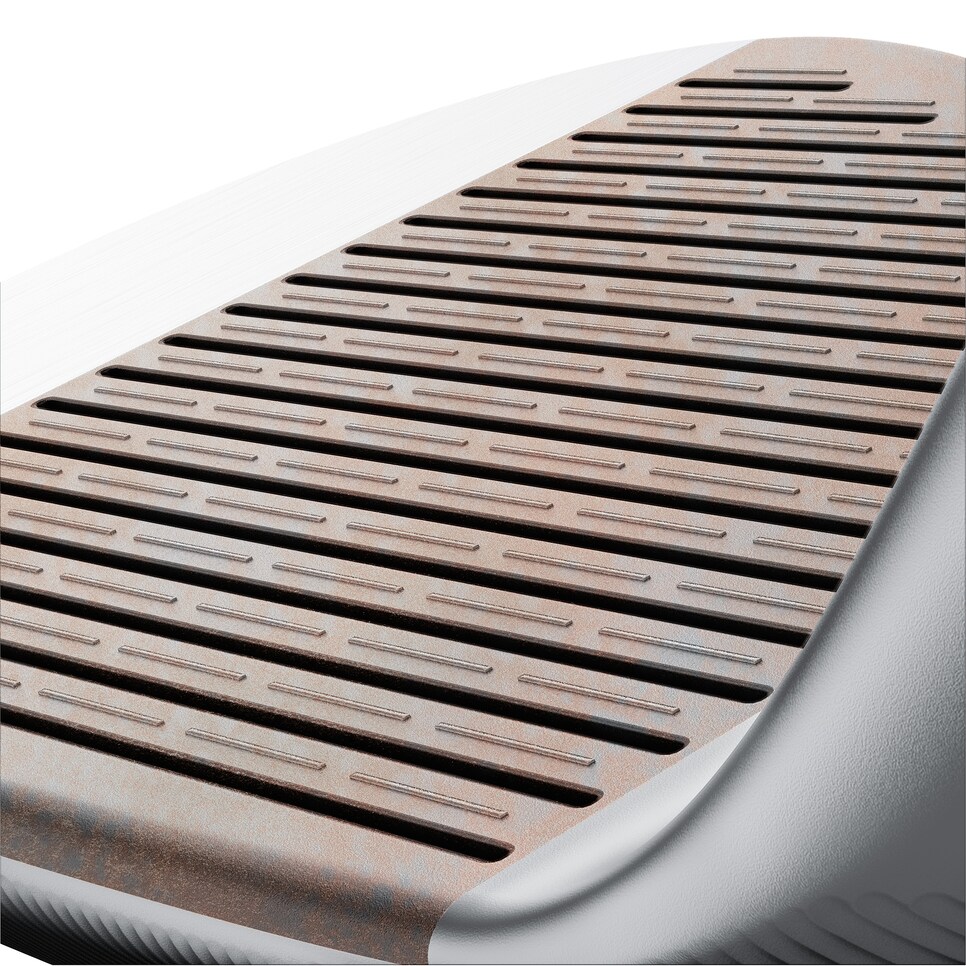 Of course, elite players have no trouble generating spin with their wedge shots, but average golfers are looking for all the spin they can get, especially if you can show them how they're going to get it. That's where the MG3's face design enhancements come in.
While it maintains the advantages in edge sharpness through a manufacturing process that leaves the face and grooves unplated, the MG3 now uses tiny raised ribs between the grooves to add extra surface roughness. Just 0.02 millimeters tall and 0.25 millimeters wide, the ribs aim to increase spin on the shortest shots, Price said.
"It creates better friction for those shorter shots—40, 30, 10 yards—where we don't have that speed especially and we need more friction to generate that spin," he said.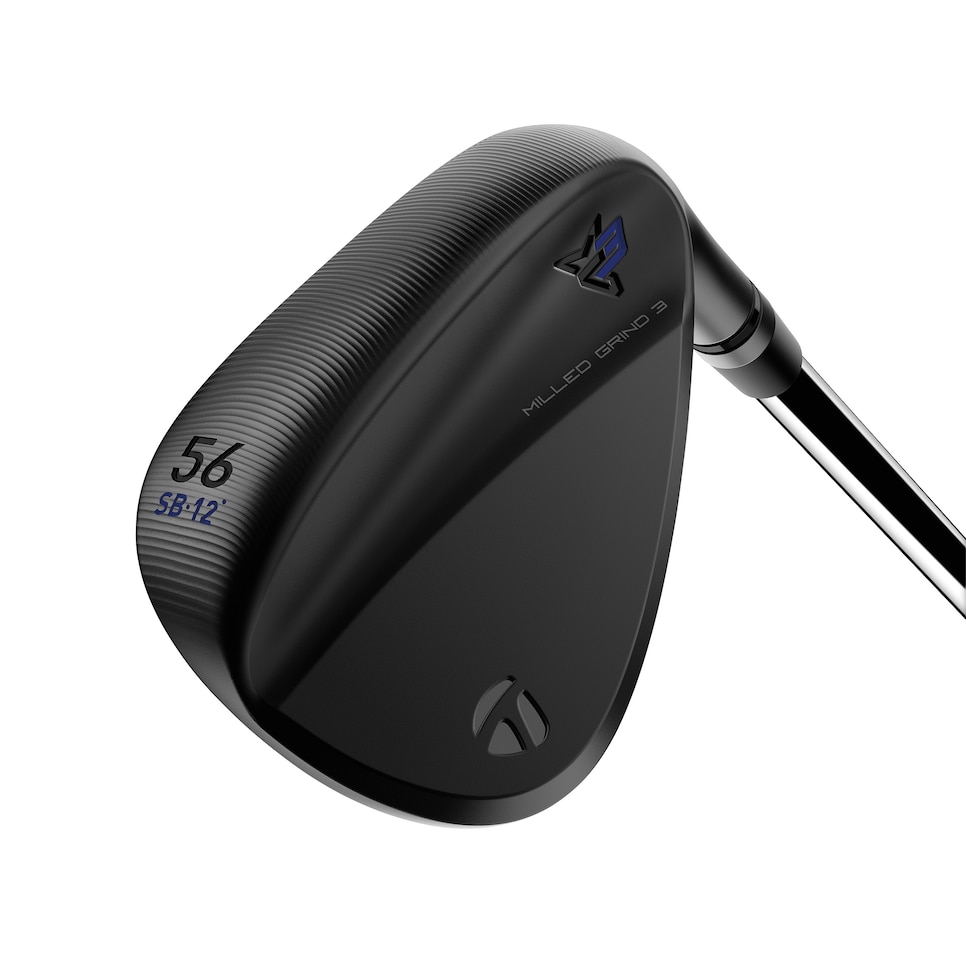 The Milled Grind 3 wedges are offered in two finishes, Satin Chrome and Satin Black ($180 each). In addition to the stock collection, a custom version featuring the specific sole grind and bounce in Tiger Woods' wedges (TW Grind) will be available in 56- and 60-degree lofts. The 56-degree uses a dual sole shape with extra heel relief, while the 60-degree uses a very high bounce angle on the leading edge with an extremely shaved heel section.
The MG3 wedges will be at retail Sept. 3.