Style
Kith for Taylormade: The Next Step in Golf's Style Renaissance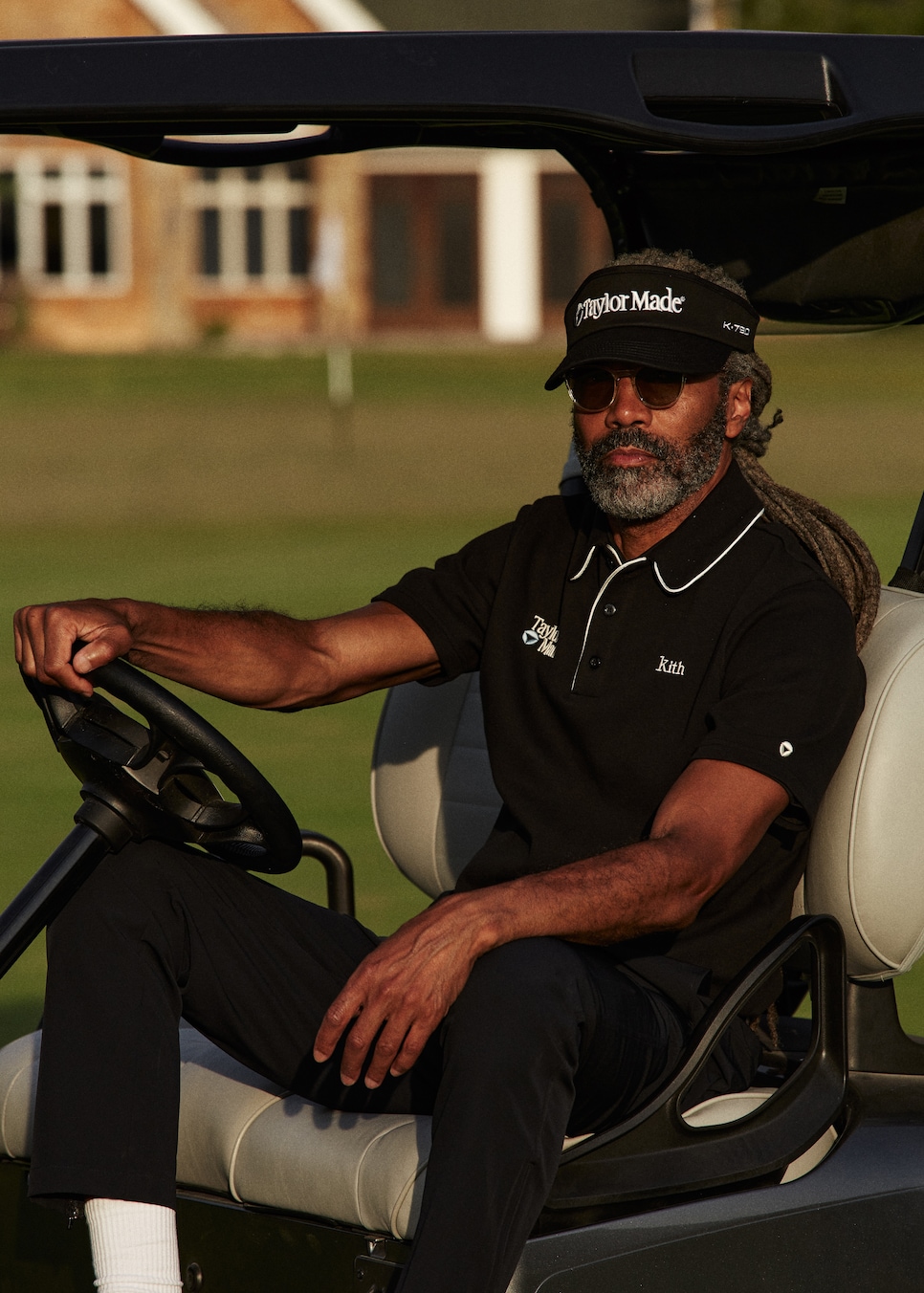 During the past few years, apparel options for on-course wear have shifted to align more with trends in the fashion industry, giving golfers the ability to match their golf style with their day-to-day style. The latest initiative is the collaboration between Taylormade and Kith, which brought an expansive collection of golf clothes, accessories, and clubs. The line predictably sold out almost in its entirety within hours of being released—another trend in streetwear that is becoming increasingly more common in golf.
RELATED: Golf apparel gets another nod of approval from the fashion world in Nordstrom's latest capsule
While TaylorMade is a household name for golfers, Kith is a staple for fashion enthusiasts. Normally focusing on casual wear like hoodies, t-shirts, and sneakers, Kith has now turned its attention to designing a collection inspired by and made for the golf course. The line that dropped in early July caught the attention of golfers and Kith loyalists alike, proving the power collaborative lines have on expanding golf's reach.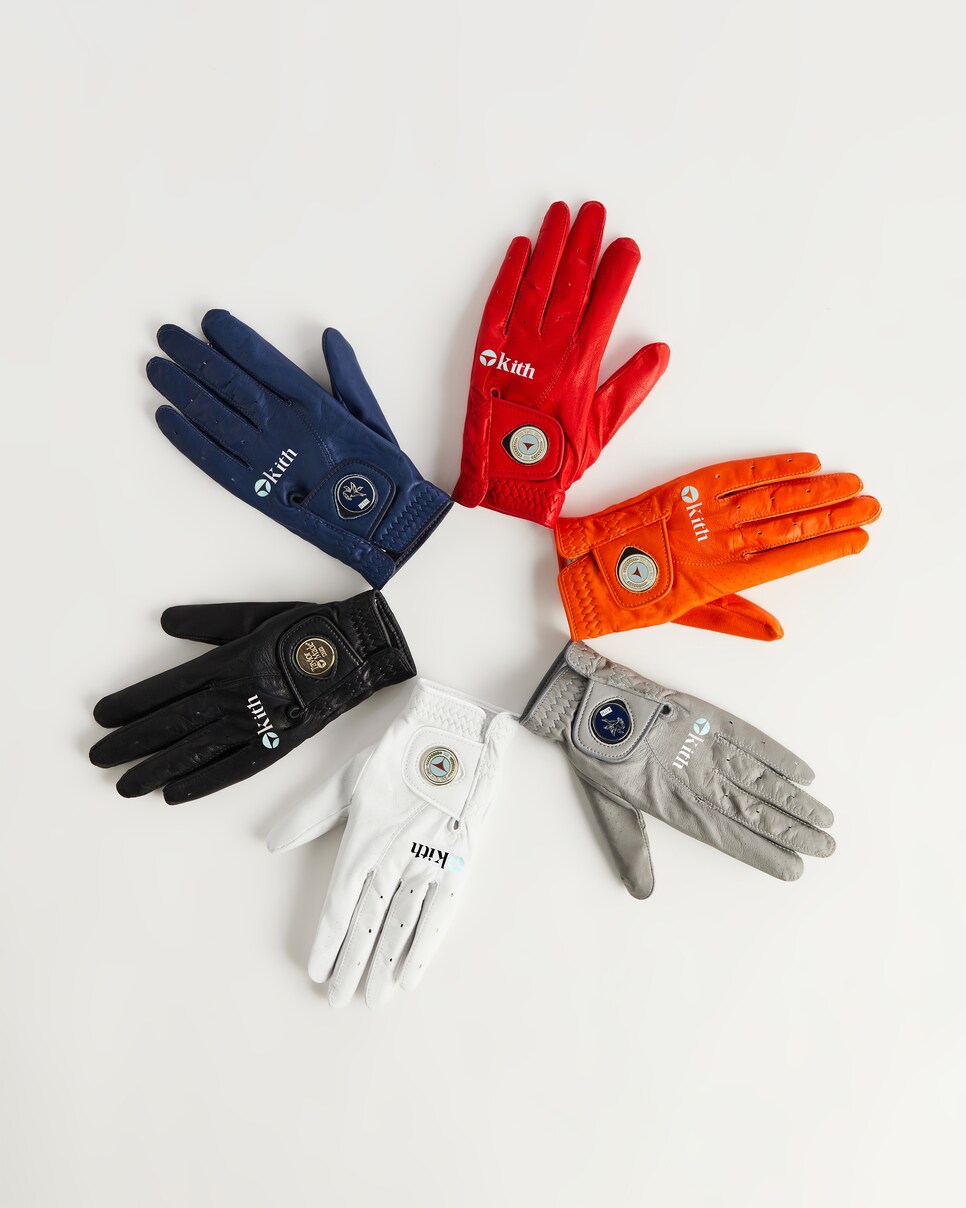 Golf may be a new endeavor for the internationally popular streetwear brand, but the company is no stranger to creating synchrony between seemingly incompatible entities, working with brands like Star Wars, Nike and HBO's "Curb Your Enthusiasm" since launching in 2011.
"The idea to enter a new space in our own way is always exciting to me," Ronnie Feig, the owner and operator of Kith, says. "At my core, I'm a product guy. I'm passionate about working on new product and getting creative on how we apply our vision to new realms."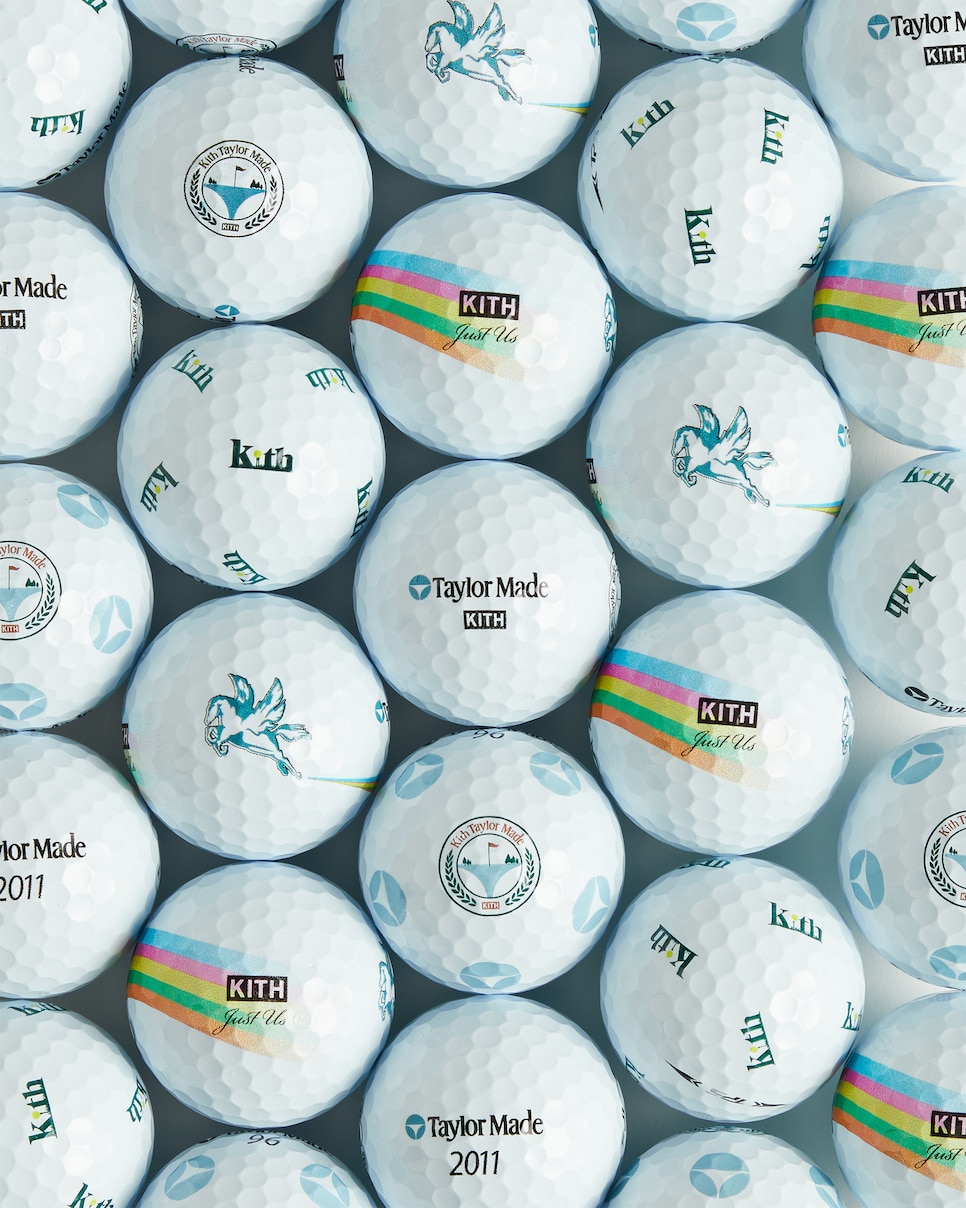 When it came to creating its first golf line, Kith went far beyond just slapping its logo on a shirt. Blending simple golf pieces like solid The Turn Polo with odes to vintage golf style like the turquoise nylon Bogie Vest finished with a striped rib texture at the armholes and v-neck collar, the line immediately proves it understands what golfers want. Pieces like the Nylon Fairway Shorts or cotton twill Scramble shorts—with modern taping designs, elasticized waistbands and above-the-knee inseams—begin to show how golf apparel is evolving beyond just khaki shorts. Using streetwear-inspired materials and designs Kith and TaylorMade were able to remix the classic golfer look into something current and functional.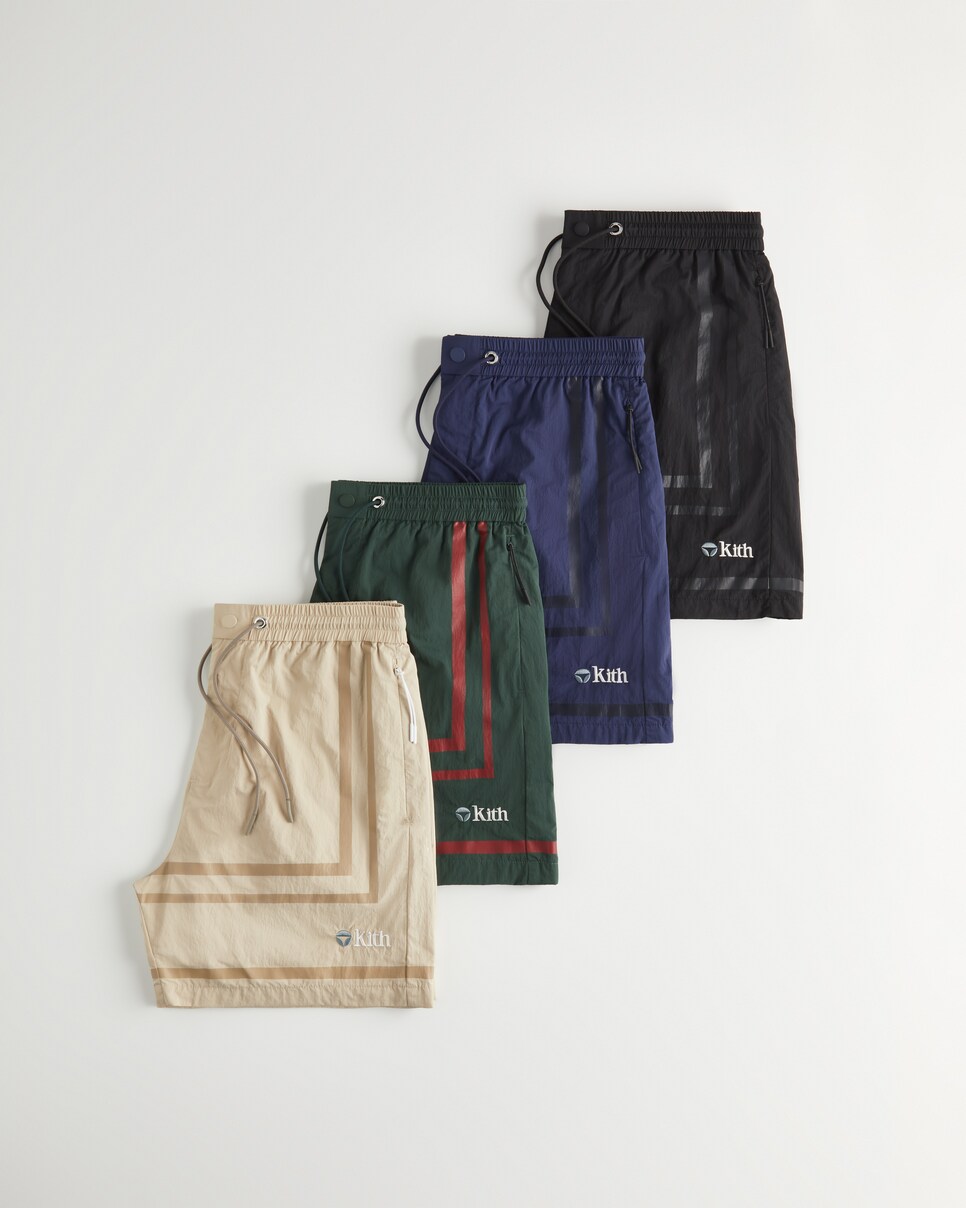 The company has taken the time to create 94 thoughtful pieces. It has put a Kith spin (and logo) on towels, gloves, balls, and even tees. Not to mention, a complete cosmetic redesign of Taylormade "K"-790 irons, Stealth drivers, MG3 wedges, and Spider and Topo putters, turning the normal gray and red into a luxurious black and gold. Golf clothing and gear are increasingly used as vessels to showcase personal style while drawing those who have never touched a club into the game, and Kith and Taylormade are taking full advantage of this.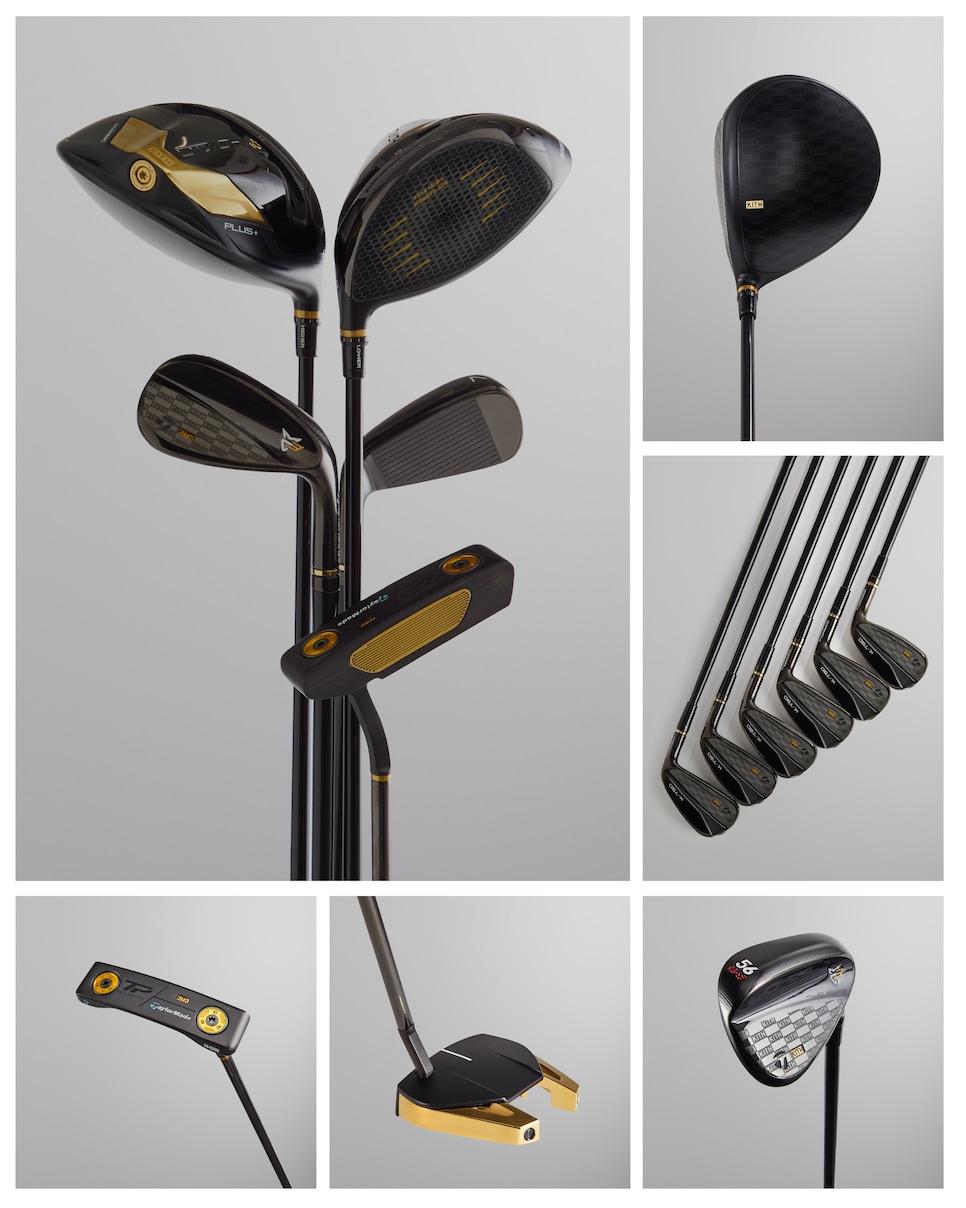 The depth of this collection is evident. Pieces are as fit for the course as they are for the streets of SOHO in New York City, where the company was born. Aligning with trends on the fashion-side, the line has a retro vibe with a modern twist. It's a callback to the large fonts and color blocking of the 90s and early 2000s, updated for today's fashion requisite. The Links Windshirt is blocky yet athletic, The 19th Jacket formal yet sporty, preppy polos are as prevalent as laid back sweats. Pants or shorts, mockneck or collared shirt, ballcap or snapback, this release is the most prolific example yet of luxury streetwear combining with golf.
The sport has been heading in this direction for some time, but much of it has been led by uber-creative yet niche golf companies creating streetwear inspired golf clothing, like Malbon Golf or Puttwell. With an established brand like Kith getting heavily involved, it becomes obvious golf trends are starting to align with general fashion trends, especially in the hypewear scene (a scene in which style-focused customers, are devoted to acquiring on-trend pieces that are typically are hard to find or sell out quickly).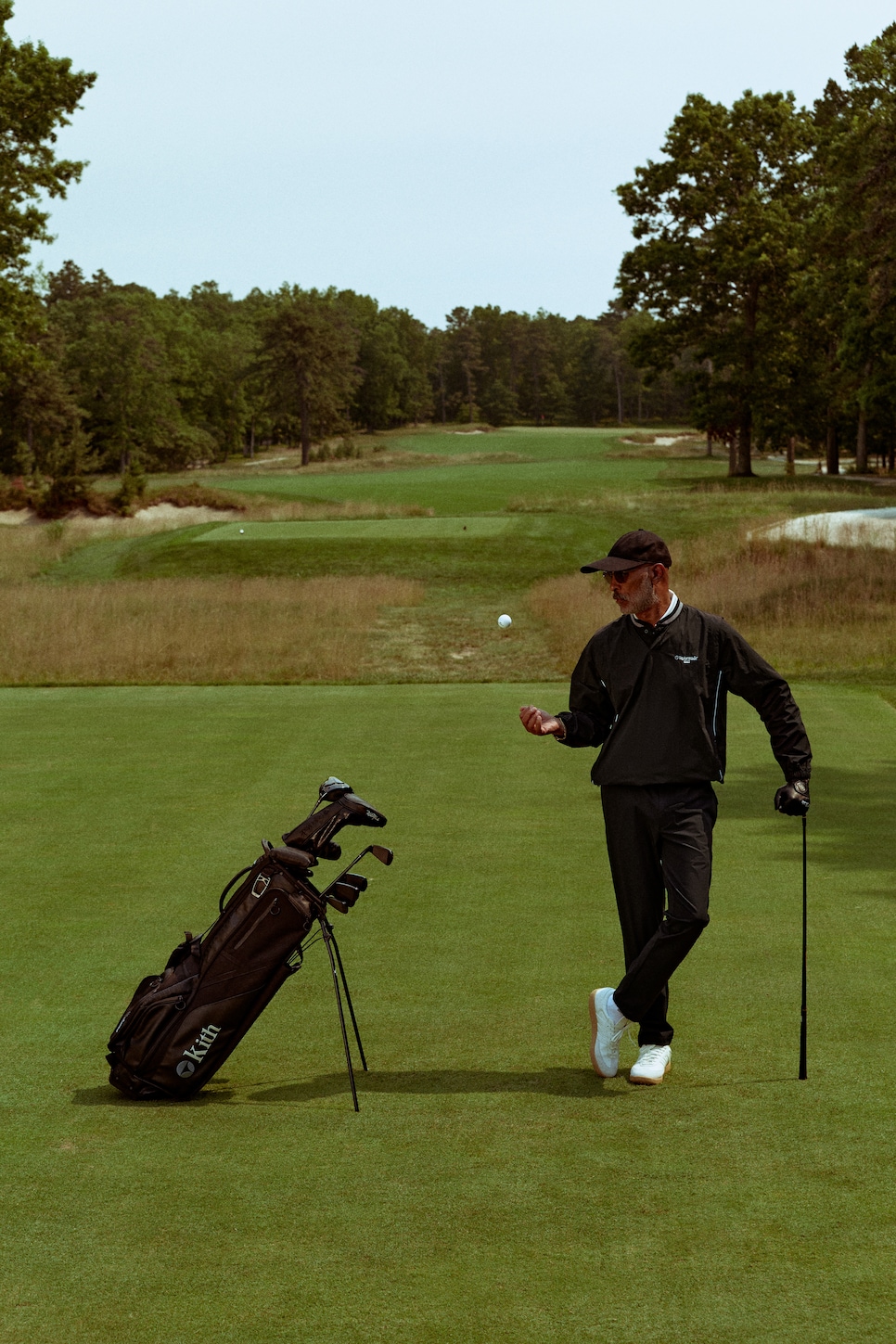 The NBA had its streetwear renaissance in the early 2000s and ever since, that league has been the standard in sport as a means to track what the general population wants from brands, culturally and physically, as well as being a place to display them. Now, golf is slowly starting to take that role, with more and more fashion-focused brands getting involved, but none with the street cred and outreach that Kith has. They even held an insider-and-star studded Kith invitational tournament to help showcase the products—these experiential marketing events have become almost customary these days—but nothing helps grow the game more than bringing together all the minds at the forefront.
Although the fusion of golf and fashion is nothing new, the advent of streetwear-inspired golf clothing has only accelerated the post-pandemic golf boom, helping to introduce the game to a new generation. At Kith NYC, the line was around the block for the opening, with all but a few products selling out that same day, in-store and online, worldwide. A huge success for both Taylormade and Kith, Feig exemplifies the forward looking nature of both fashion and modern golf, saying: "We've already started talking about what's next for us. I would love to bring our womenswear line into the fold as we continue to build out this category."