Golf & Social Distancing
TaylorMade Driving Relief: Golf's elite embrace a new type of distance control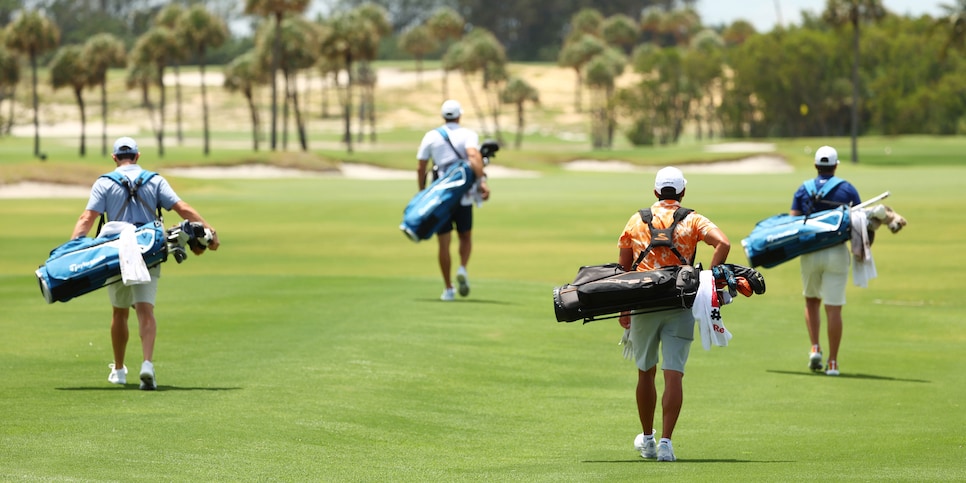 On Sunday at Seminole Golf Club, as longtime head pro Bob Ford introduced the contestants in the TaylorMade Driving Relief Skins Game, Rory McIlroy, Rickie Fowler, Dustin Johnson and Matthew Wolff fanned out in the background, far enough apart they looked like four singles tossed together by the starter.
In another context, the image might have run contrary to the spirit of a charity match designed more around camaraderie than cutthroat competition. Here it was an unspoken endorsement of golf's new reality.
When first announced, the primary objective of this event was to raise money for COVID-19 charities, and to bring live sports back to a competition-starved audience. But not far behind was an opportunity to showcase how golf, even played by the game's elite, can still exist in an era of social distancing.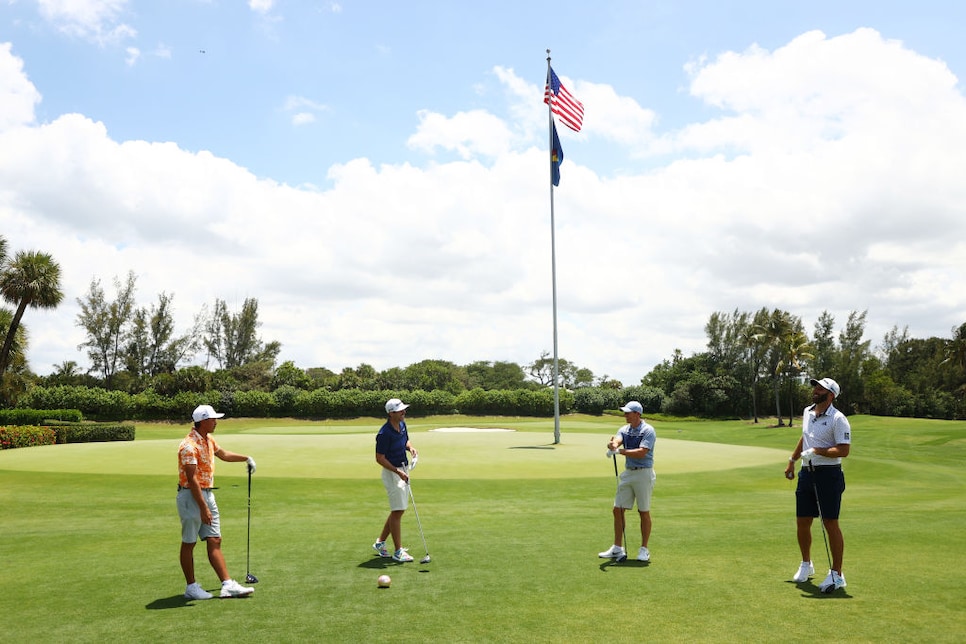 From how they stood on the tee, to their staggered walks up fairways, to even how they read each other's putts from respectful distances, McIlroy, Johnson, Fowler and Wolff sought to champion many of the practices that are being employed at golf courses around the country. In the absence of caddies, all four players carried their bags. None of them touched a flagstick or rake. Even after McIlroy stuck his clinching wedge shot in the closest-to-the-hole playoff, the celebration with his partner Johnson was a restrained, mildly awkward "air five."
"It would have been nice to give him something or a high five, but obviously we can't in these times," McIlroy said.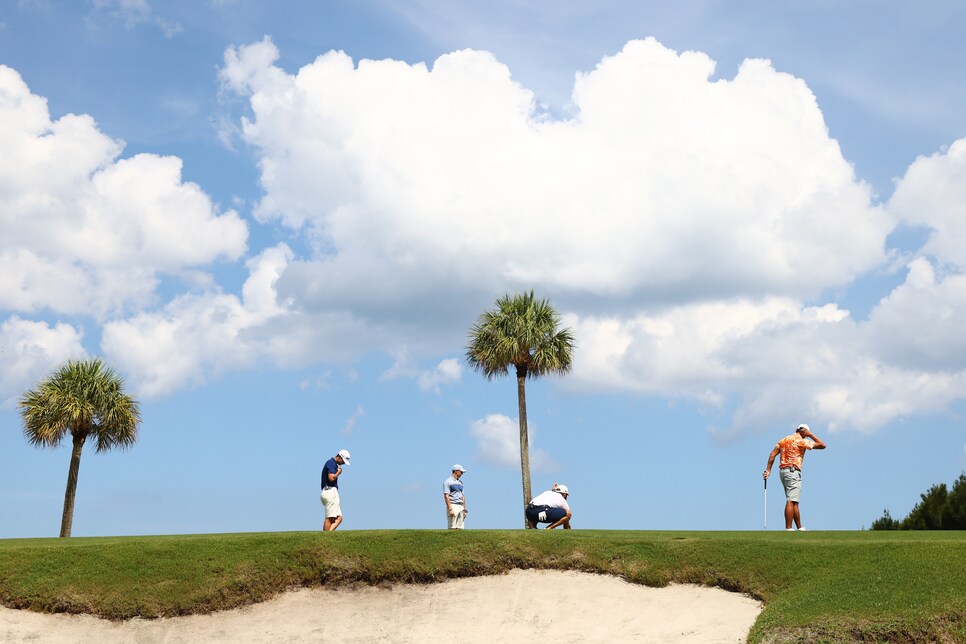 The diversions from the new norm owed to the unique stage. Flagsticks and bunker rakes were tended to by others. Although most golfers these days are asked to show up only minutes before their tee times, players on Sunday were afforded a proper warm-up thanks to an exception to a local ordinance. Perhaps most notable, anyone on site for Sunday's event was only granted access after testing negative for COVID-19.
Was it spotless social distancing? In the same way armchair rules officials relish spying a questionable drop, they could have flagged a fleeting exchange inside the six-foot circle of trust, although rarely by players at the heart of the action. But considering how public health officials cite these guidelines as ways to minimize risk, it's hard to think of anything specific from players on Sunday that would have raised their ire.
When Golf Digest recently consulted a trio of infectious disease specialists to understand the transmission risks of golf, all three spoke to the game's relative safety due to number of factors: because it's played outside, because players are spread out over a broad playing field and because the number of shared surfaces are manageably few.
You are using an unsupported version of Internet Explorer. Please upgrade to Internet Explorer 11 or use a different web browser.
Where it gets tricky is when you sprinkle in everything else: carts and locker rooms, beers and nachos in the 19th hole. And that's not even factoring the myriad complications of staging a grand-scale professional tournament, where players are expected to gather from around the world, with support staff in the hundreds necessary to pull the whole thing off. It's no wonder the proposal the PGA Tour sent to its players about its resumption of competition was nearly 40 pages long.
"This is actually how it's going to be a little bit, for the most part," Johnson said. "There's going to be no fans, it's just going to be us and some TV cameras. It was kind of nice to get out and kind of see and feel what it will be like a little bit."
There will be plenty more questions before the tour resumes play in Fort Worth at the Charles Schwab Challenge on June 11, but none would be worth asking without first determining if the core game was safe. Sunday offered the first serious test, and golf passed.