News
Justin Thomas plays with fire, a brutal finish for Brooks, a sneaky PGA pick and two other Sunday takeaways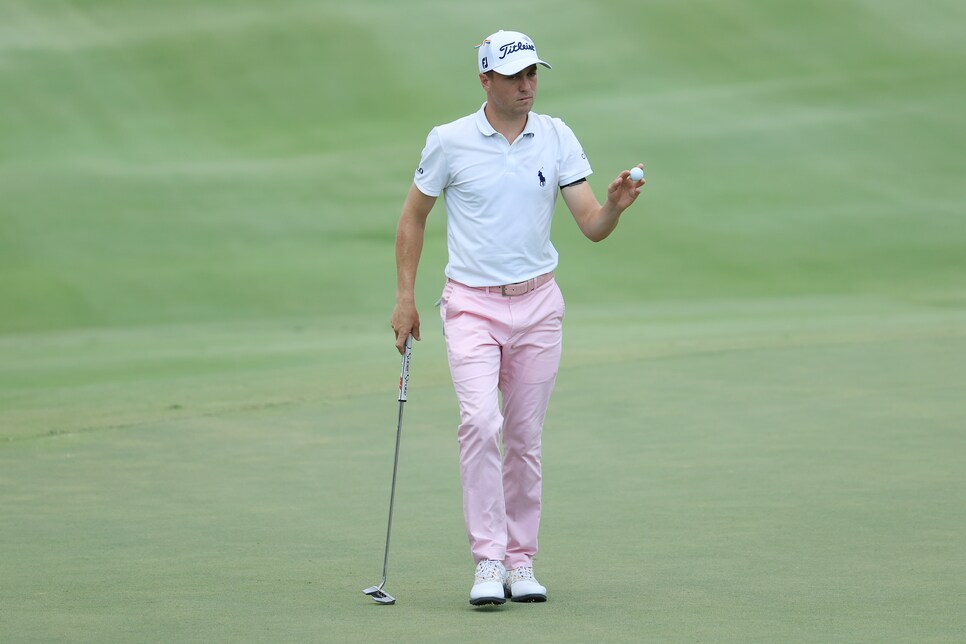 The entertainment factor has been quite high during the PGA Tour restart, and even without Tiger Woods in the field, that remained true at the WGC-FedEx St. Jude Invitational. Anytime a duo like Justin Thomas and Brooks Koepka are going shot for shot on Sunday, it's must-see TV.
Unfortunately, for Koepka bettors, the golf gods were extremely kind to Thomas, who took advantage and claimed his 13th career PGA Tour victory in Memphis, making a bit of history in the process.
Here are our five takeaways from Sunday at TPC Southwind.
Justin Thomas got away with one
CBS' Dottie Pepper had the perfect line after Thomas went birdie-birdie at Nos. 15 and 16 despite hitting both his drives off the planet: "He just robbed the bank twice." Damn straight, Dottie.
It was glaringly obvious Thomas did not have his best stuff on the back nine, but the mark of a true champion is winning with your C+ game, something Tiger did a few times in his day. That's exactly what Thomas had on the way in, his C+ game, at least off the tee where it was wayward drive after wayward drive. But a few good breaks put him in position to still make birdies, and he capitalized. Those two birdies ended up being the difference. A win is a win is a win is a win … is what Thomas should say to himself in the mirror tonight.
The victory means Thomas has a baker's dozen on tour, which makes him the third-youngest to reach that mark. The other two guys? Tiger and Jack Nicklaus. Decent company, some would say. Thomas did it with Jim (Bones) Mackay on the bag, in front of Bones' former boss Phil Mickelson. The duo will be together next week, too, at the PGA Championship. If Thomas adds a second Wanamaker Trophy with Bones carrying at TPC Harding Park, it's going to be very difficult to break those two up. Hopefully Thomas' full-time caddie Jimmy Johnson is feeling OK and gets back to full health, or else he might get himself Wally Pipp'd if he's not careful.
Brutal finish for Brooks, but it could be for the best
More importantly, brutal finish for me, who had a potential $800 payout on a Brooks win. Why do bad things happen to good people?
Anyway, should we be concerned with the way Koepka finished? Hard to say. People forget how awful he was late on Sunday at Bethpage, though he did flip the switch when he needed. He hit a great third shot on 16 at TPC Southwind on Sunday, one that drops for eagle if it's a hair to the left (SPOILER: it wasn't). Instead, he walks off with 6. Then at 17, a hole that gave guys fits all day, Koepka drops an absolute bomb, must-make birdie putt from just inside 40 feet. At 18, he just got a little aggressive with the line off the tee (he was trailing by one, so it was the right play) and rinsed his drive. It happens. By no means did he choke. He was three back entering the final round and gave it a great run. You need a little luck from the golf gods, too, and Thomas seemed to hog it all on the back nine.
To be honest, it might be a good thing. A Koepka win this week would have ramped up the hype machine to 11 entering Harding Park, where he's going for the PGA three-peat. That said, with limited media members and no fans, it wouldn't have been as big of a circus as it normally would. He is by no means flying under the radar, but not winning allows him to truly unleash major-week Brooksy in San Francisco.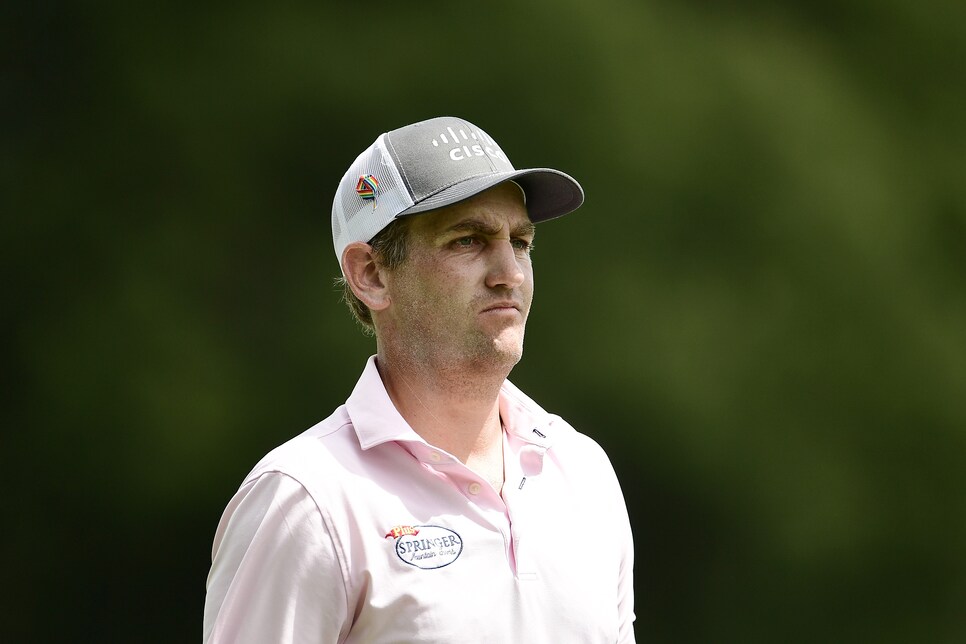 That was another ugly Sunday for Todd, who similarly stumbled with a chance to win at the Travelers Championship last month. But it shouldn't sour what was an otherwise strong week for the three-time tour winner. He hasn't had enough of these close calls/Sunday stumbles yet to break out the "is he choking under pressure?" takes. But the way he's playing, he might get enough chances for that take to be warranted.
Look, it's a big ask for any player to close out a WGC against the likes of Thomas and Koepka, but especially so for a journeyman who is just beginning to seriously contend on a regular basis like he has this year. If this hot streak has staying power, Todd will have plenty more cracks in big events, and he'll eventually pick one off. This guy has been through hell and back, a couple of poor final rounds aren't going to send him into a tailspin. He'll be fine.
Imagine not betting Daniel Berger at TPC Southwind?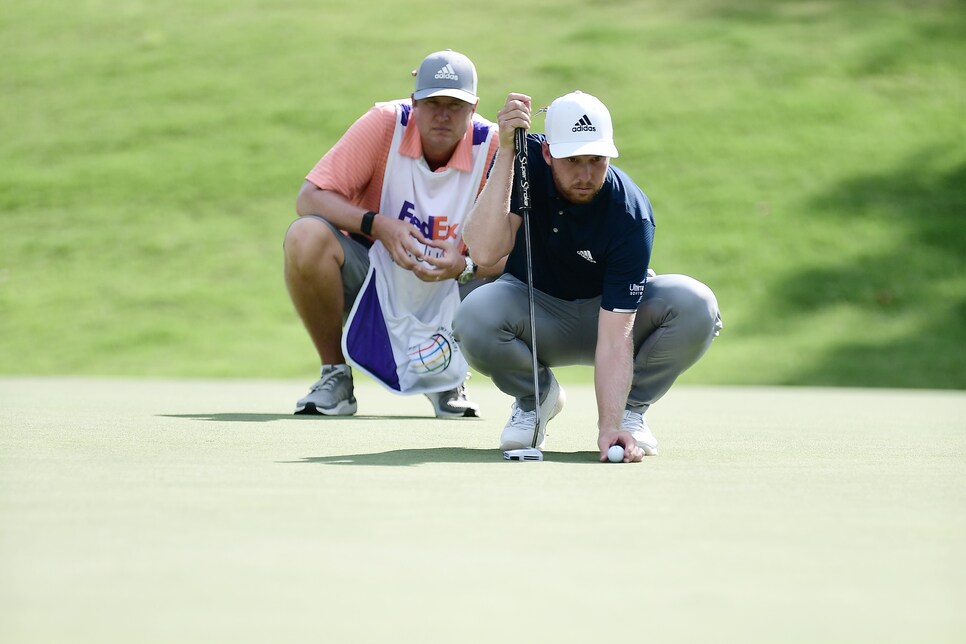 No, he didn't win, but you could have made a fortune just betting Berger top five, top 10, top 20, in matchups, etc., this week. Those who didn't, myself included, must be kicking themselves. He's now played TPC Southwind in competition four times, won twice, finished runner-up once (with a weird MC in there, too). He is TPC Southwind's daddy. It's like Tiger at Torrey, Bubba at Riviera and TPC River Highlands, Phil at Pebble, Boo Weekley at Harbour Town, Matt Every at Bay Hill. OK, OK, too far, but you get the point. "Horse for the course" absolutely applies here, and I'll make sure that I'll never forget that. I will be betting my mortgage on Berger in the 2021 WGC-FedEx St. Jude Invitational in every way imaginable. You're spitting in the face of money if not.
Look who is peaking at just the right time …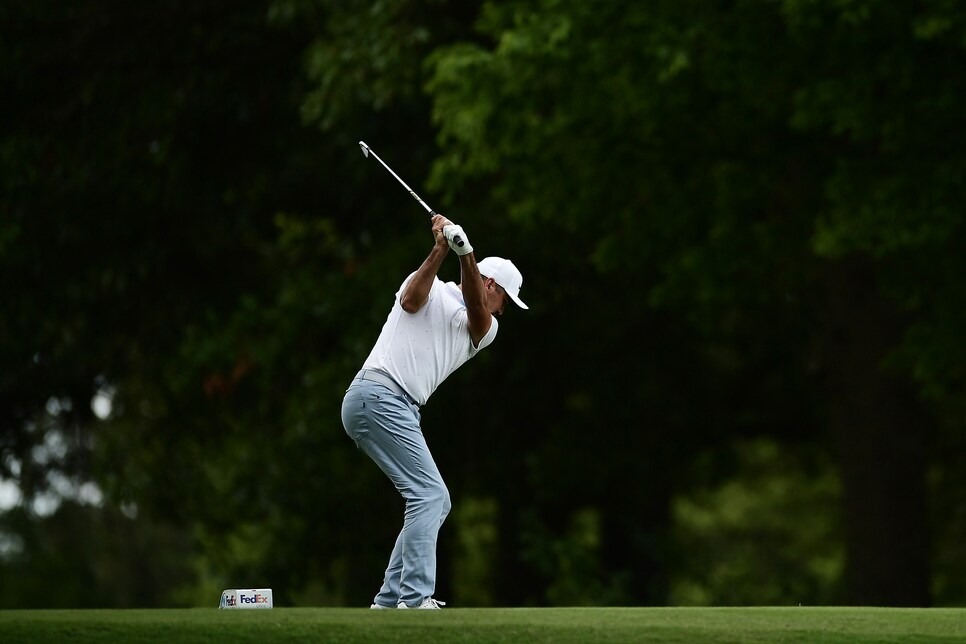 Yes, obviously Thomas and Koepka, both former PGA winners, are in top form just in time for TPC Harding Park. But another former PGA Championship winner crept up on everybody on Sunday in Memphis. We're talking about Jason Day, folks.
The Aussie, who won the PGA at Whistling Straits in 2015, finished with a three-under 67 at TPC Southwind to finish T-6, locking up his third consecutive finish inside the top seven. He's quietly playing some of his best golf since the early part of 2018, when he won at Torrey Pines in January and again at Quail Hollow in May. A big part of it is the improvement in his iron play, which was noticeably poor early in the restart, when he missed three of four cuts. But during this strong three-week stretch he's gained on approach in all three events. All this despite recently splitting up with his swing coach of 20 years, Colin Swatton.
As of right now, Day is 40-1 to win the PGA on DraftKings, a number you couldn't dream of getting on him two years ago, or five years ago at his peak. Prior to this week, he was 45-1, so it's already dropping. Hard to call a former World No. 1 major winner a "sneaky" pick, but at that number, you better hop on him while you can.