Takeaways
Another South African talent makes quick impression, Chesson Hadley's painful finish and DJ looks U.S. Open ready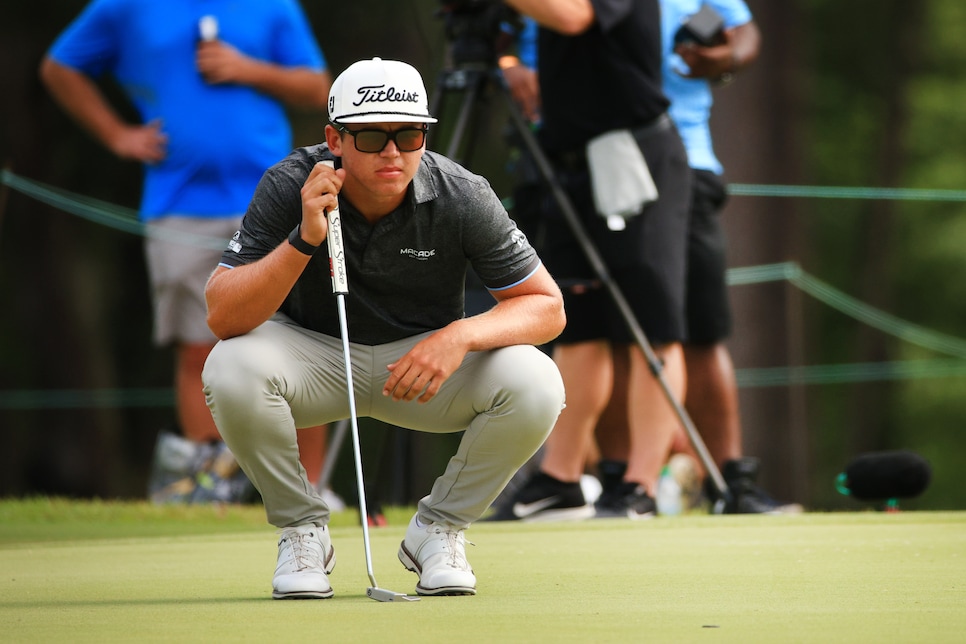 Thursday and Friday of the Palmetto Championship belonged to Wilco Nienaber, the 21-year-old South African bomber who makes Bryson DeChambeau's prodigious drives look pedestrian. Sunday, however, belonged to Nienaber's fellow countryman, Garrick Higgo, who stole a victory with a closing 68 at Congaree.
Both of these South African young guns are bound to be superstars, but it's Higgo, 22, who has now won a wildly impressive four times since September. Three of those wins came on the European Tour with the fourth at Palmetto, where he was making just the second career PGA Tour start after playing last month at the PGA Championship. Prior to Sunday, no player had won in their first or second PGA Tour start since Jim Benepe at the 1988 Western Open. This also marked Higgo's third victory in his last five worldwide starts, which seems good.
But wait, there's more. Per stats guru Justin Ray, Higgo's triumph makes him the first South African 22 or young to win on the PGA Tour since Gary Player, who wound up having a solid career. So yeah, the star power potential is certainly there for this kid.
"I just stayed patient all week," said Higgo, who hit an astounding 75 percent of his greens for the week, but credited another area of his game for the win. "I've worked so hard with my coach Cliff [Barnard] on my short game and my putting, and all the guys at Titliest. And I guess all that has paid off."
It was already paying off on the European Tour, where Higgo won the Open de Portugal in September, the Gran Canaria Lopesan Open in April and the Canary Islands Open in May. Those wins quickly made him a household name among hardcore golf followers, but he was an unknown to the casual golf fan up until Sunday. That will now change quickly, as will Higgo's life. He's immediately eligible for membership on the PGA Tour through the 2022-2023 season, and he's also eligible for the 2021 FedEx Cup Playoffs. Next week, he'll play in his first U.S. Open, where more than a few sets of eyeballs will be on him thanks to this win, and he's into the 2022 Masters.
When asked if he realizes how much his life is about to change with the victory, Higgo, who lost his father in a car accident when he was 9 years old, could only smile and think about his family.
"I'm gonna take all the good things from this," he said. "Can't wait to see my family, hopefully they can come over. Very lucky that my mom is here. But yeah, I just love my family."
Loves mom. Loves winning. Just like that, another South African star is born.
Chesson Hadley's painful-to-watch finish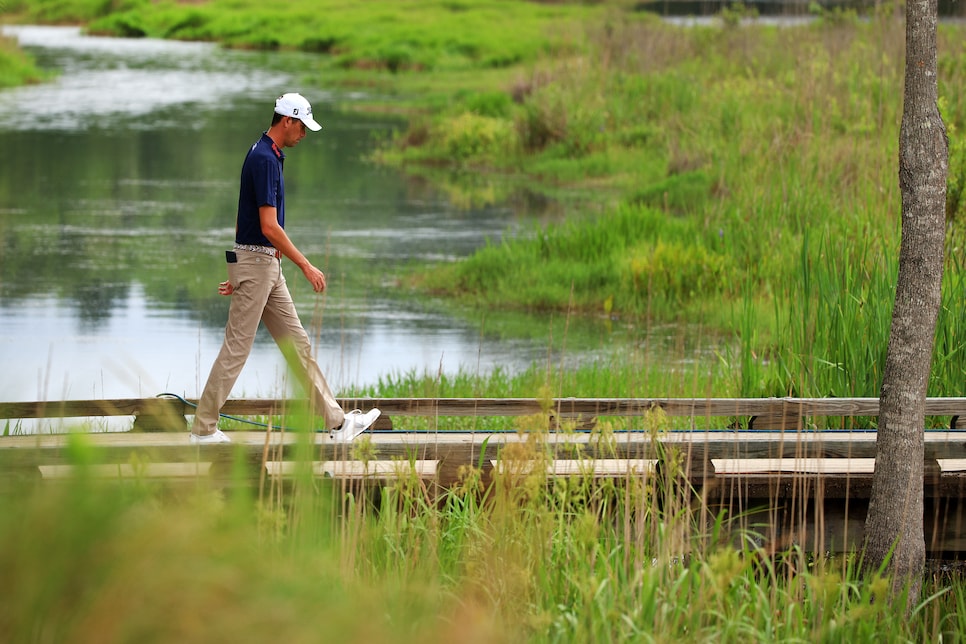 No one should take anything away from Higgo, who put himself in position to have a chance to win, which is all you can ask for on a given week on tour. He should not apologize for winning especially when you start the final round six shots off the lead. But my goodness, did he get a LOT of help from Chesson Hadley.
Hadley, who was playing on the weekend for just the third time in the last seven months (!), actually overcame a brutal start on Sunday. Leading by four to begin the round, he went bogey-bogey at Nos. 2 and 3, but was able to regain control of the tournament by playing the next 12 holes in one under par. At 16, however, his meltdown commenced, a painful-to-watch bogey-bogey-bogey finish that didn't even earn him a spot in a playoff. Par-par-bogey, or par-bogey-par, or bogey-par-par or some other ridiculous combination of one over on the final three holes, meanwhile, would have earned him his second career tour win, the last coming seven years ago at the 2014 Puerto Rico Open. It would have come in his 190th start. Instead, a guy making his second was the beneficiary of Hadley's car crash of a finish.
"It sucks, right?" said Hadley, adding, "I can only imagine what it looked like on TV because it looked freakin' awful from my view. I mean, I could barely keep it on the planet. That 8-iron from the fairway on that last hole is inexcusable."
After getting somewhat lucky with his tee shot, which stayed in the fairway after looking like it was hooking left into the gallery, Hadley had a straightforward 8-iron into the 72nd green. He blocked it badly to the right and was unable to get up and down to force a playoff.
"I just didn't have it today. It was bad and got to do better, and I will. Just got to keep after it."
For those keeping score at home, in the last seven days a guy leading by six shots after 54 holes, a woman leading by five at one point on Sunday, and a guy who began the day with a four-shot lead through 54 holes all did not win their respective tournaments. Winning is hard.
Imagine trying to predict the outcome of golf tournaments?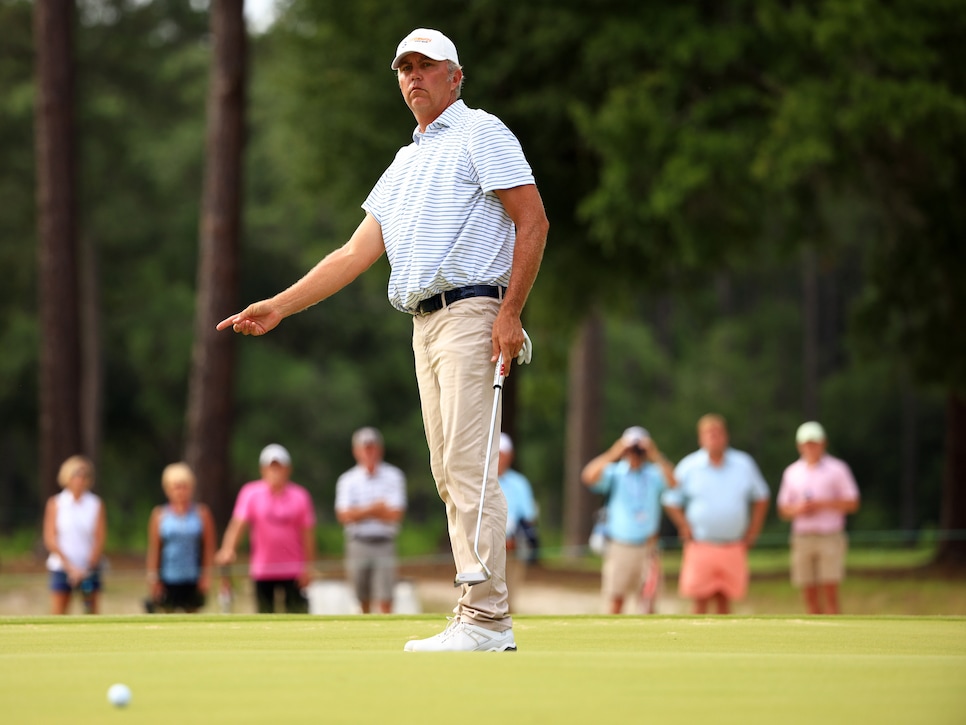 The only thing harder than actually winning a tournament? Trying to predict who is going to win it. Sure, a few folks in the gambling community were high on Higgo this week, understandable given how red hot he has been. But it took multiple miracles for that to happen, and I can promise you not a single person on the planet had Bo Van Pelt and Chesson Hadley pegged as two of the other contenders along with Higgo.
Van Pelt, who missed 3½ years with an injury, had made 38 starts on the PGA Tour since September 2019, when he officially returned to action. During that span, the 46-year-old made a total of 10 cuts, never posted a top-10 finish and had just one result better than T-30, a T-15 at the 2021 Puerto Rico Open. Despite making a bad bogey at the last on Sunday, he still secured his first PGA Tour top-10 since the 2015 Travelers Championship.
As for Hadley, he had missed 10 of his last 12 cuts, failing to shoot consecutive rounds in the 60s during that span. At one point on Sunday, viewers appeared destined for a playoff between two guys who have been flat-out awful as of late. And next week, we will all continue to attempt to predict what is going to happen in this ridiculous sport. Dopes.
Dustin Johnson appears to be U.S. Open-ready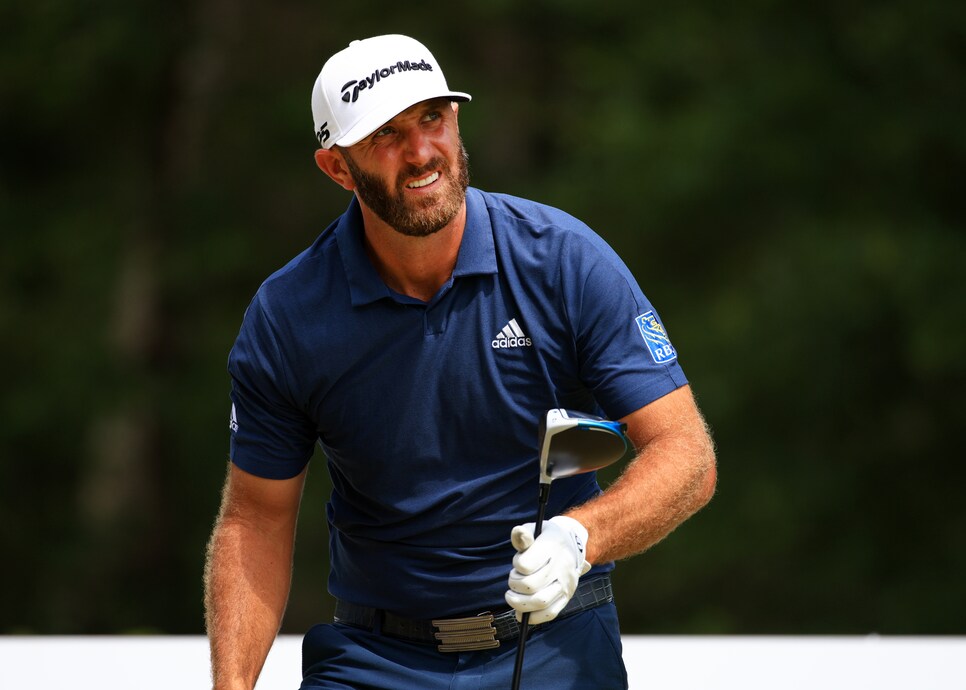 If not for a woeful triple bogey on the 16th hole Sunday, Dustin Johnson and Garrick Higgo might still be in a sudden-death playoff as we speak. Almost makes you wonder if DJ said eff it, I'm ready to get to Torrey and I don't want to deal with all the post-victory nonsense. OK, that's definitely not what happened, but would you put it past him?
Tinfoil-hat conspiracies aside, this man appears more than ready to challenge for a second U.S. Open next week, a welcome sign considering he hadn't seriously contended since Riviera in February. We're overdue for another Brooks-DJ major showdown, no?