News
Jason Kokrak (finally) gets it done and 4 other Sunday takeaways from the CJ Cup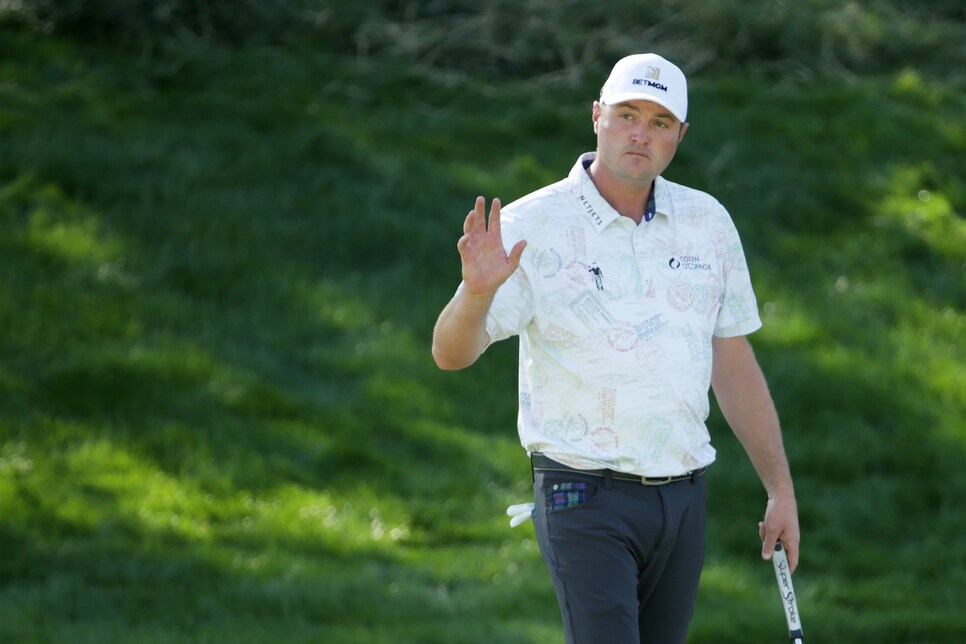 Shadow Creek may not be every golf fan's cup of tea, but there's no denying it provided a highly entertaining week and finish as the temporary host of this week's CJ Cup. Ultimately, it was Jason Kokrak, the man with the BetMGM sponsorship, who came out on top. Vegas baby!
Here are our takeaways from the final round in the Nevada desert.
A hot putter was all Jason Kokrak needed to finally get it done
You could say the same for a number of players, but this was especially true for Jason Kokrak, who has been hitting bombs and striping irons on the PGA Tour for the last decade. Seriously, go check out the stats. If you just looked at Kokrak's off-the-tee and approach numbers since 2012, you'd assume this was a man with multiple tour titles. And yet, he entered the CJ Cup having played in the second most starts without a victory since 2012, with 230. This week marked his 233rd career start, and it ended with his first win, much of it due to a red-hot putter, the club that's kept him from raising a trophy for years.
"My caddie, D-Rob, was on point with the reads all day, all week," said Kokrak, referring to caddie David Robinson. "I gave myself more opportunities today than I did the last couple of days. The birdies were out there. Made some nice putts on the front nine, couple par saves here and there. Couldn't be happier."
Kokrak, who finished with an eight-under 64 on Sunday to win by two, made 400 feet of putts on the week. Upon hearing this, he once again gave all the credit to his looper.
"It was all D-Rob's work. He reads 'em pretty dang good. I did a good job of hitting the spots where we were trying to putt to."
Prior to this week, Kokrak, 35, had amassed 27 top 10s and six finishes of third or better in his career on tour. But a maiden victory continued to elude him. Putting was often the missing piece. This week, he finished first in strokes-gained/putting, a combination of his caddie's green-reading expertise and knowing the course better than anyone in the field. Kokrak is a BetMGM ambassador, and Shadow Creek is owned by MGM Resorts. Kokrak says he had played the course roughly 20 times before this week.
"The MGM ambassador crew, I've been here in Vegas. I've got an aunt and uncle that live here, my dad lived out here for a little while. It kind of feels like home, and I've played this golf course enough. I should know it by now."
Vegas is always a fitting place to get your first victory in a sport that requires you to gamble on yourself every week. The fact it's Kokrak who got it done, with a BetMGM logo slapped across his hat, makes it almost too fitting.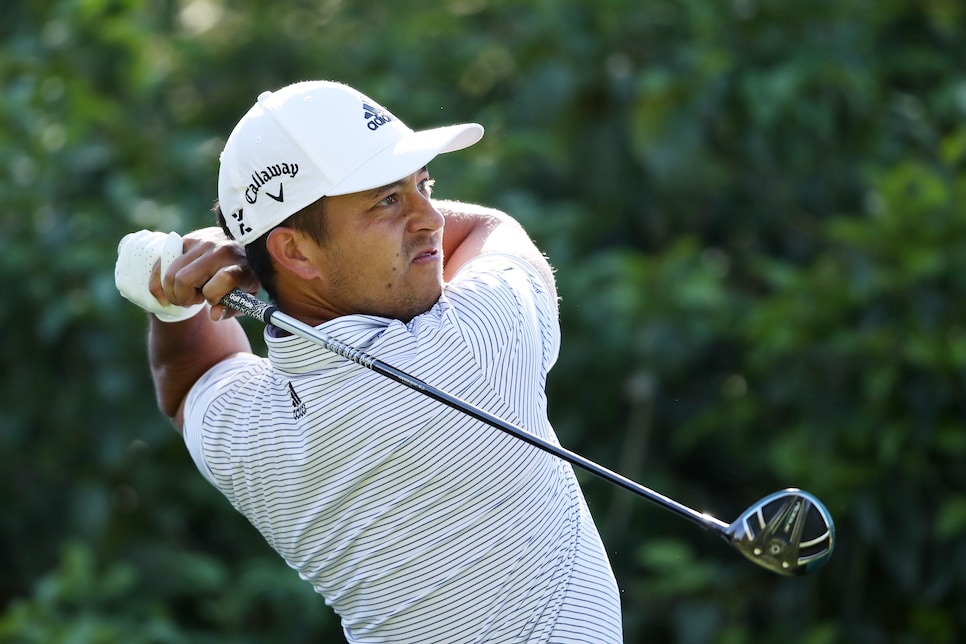 Xander Schauffele wouldn't go away, until he did
As Kokrak's journeyman, underdog story was playing out, Xander Schauffele was happily trying to step in as the spoiler. He went birdie-for-birdie with Kokrak, creating a match-play-like atmosphere after the third member of their group, Jason Day, withdrew on the second hole with a neck injury. At the par-3 13th, the momentum appeared to completely swing in Schauffele's favor when he drained a 46-foot bomb from the fringe for birdie, his third straight. That tied him with Kokrak at 19 under, setting up an intense two-player race to the finish.
As it turned out, that wound up being Schauffele's final birdie of the day. The four-time tour winner played the last five holes in one over, failing to birdie the par-5 16th or par-5 18th. He finished with a six-under 66 to lose by two, giving Schauffele his sixth runner-up finish since his last win at the 2019 Sentry Tournament of Champions. There's little doubt Schauffele will win many more times, including at the biggest events. But he'd be the first to tell you that that's six runner-ups too many.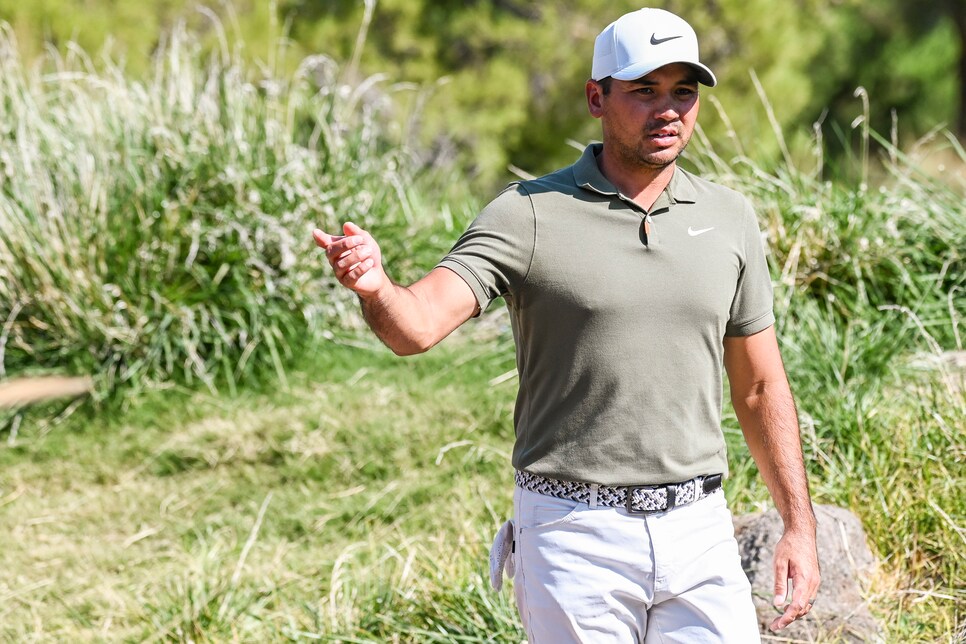 Jason Day gives the haters more fuel with latest WD
After shooting a six-under 66 to get into contention on Saturday, Day withdrew after playing just one complete hole on Sunday. The Aussie made a triple-bogey 7 on the opening par 4, then pulled out, citing neck pain. According to the PGA Tour's Ben Everill, Day couldn't move his head or neck prior to the round, but tried to give it a go until he ultimately called it quits.
Sadly, this has become a large part of the story of Day's career, which, even if it ended today (it's not ending today), would still be damn good. Twelve PGA Tour victories, one major (2015 PGA), a Players Championship (2016) and a short stay at the top of the Official World Golf Ranking. Yet when it's all over, barring another major or two, most will remember how often he was seen being carted off the course. Sunday marked Day's 11th official WD from a PGA Tour event dating back to 2009. It also marked the third time he's done it on the weekend since 2014. It'd be nice to see him at full health and back to his peak, 2015-'16 form, but his body might not allow that to happen.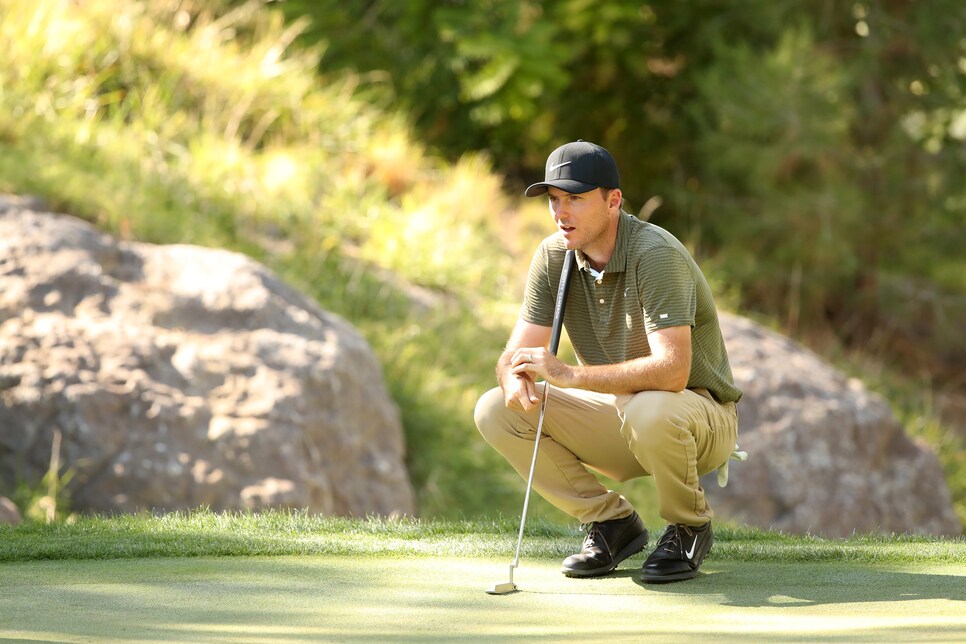 Russell Henley played OK, but OK isn't good enough on Sunday
As Dustin Johnson learned at the PGA Championship, two under on Sunday often doesn't cut it, even with a lead. Russell Henley learned this lesson in Las Vegas, too. The four-time tour winner entered the final round with a comfortable three-stroke lead, then went out and shot a two-under 70. Pretty good. Pretty clutch. Surely, he won for a fifth time?
Actually, he ended up three shots back, despite moving forward in terms of relation to par. In these PGA Tour birdie-fests, a two-under 70 simply does not get the job done on Sunday, even if you're up by three. To feel truly comfortable, you need to be up seven or eight on this tour. Even then, somebody might throw up a 61 and clip you. Has to be deflating, but Henley's in fine form. He should be back in the mix soon.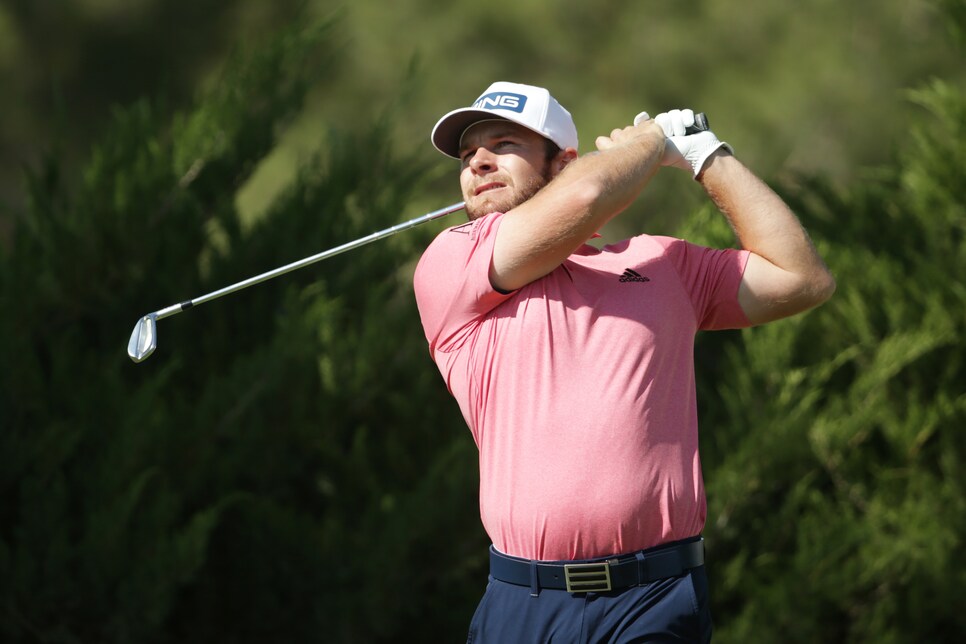 Tyrrell Hatton gave it a hell of a run
Nothing but respect for the Englishman this week. No, he didn't win or even finish second, but he pulled out a T-3 thanks to a seven-under 65 on Sunday. This after it looked like the jet lag had finally caught up to him on Saturday, when he shot a one-over 73. To bounce back like that down the stretch, just one week after winning in England, is extremely impressive. The more successful he is, the more he'll rise in the World Ranking and the more we'll see him on TV. That's a great thing, because everything he does is absolute gold.