Takeaways
Jason Day's new obsession, Power putting it all together and the Cali kid nobody saw coming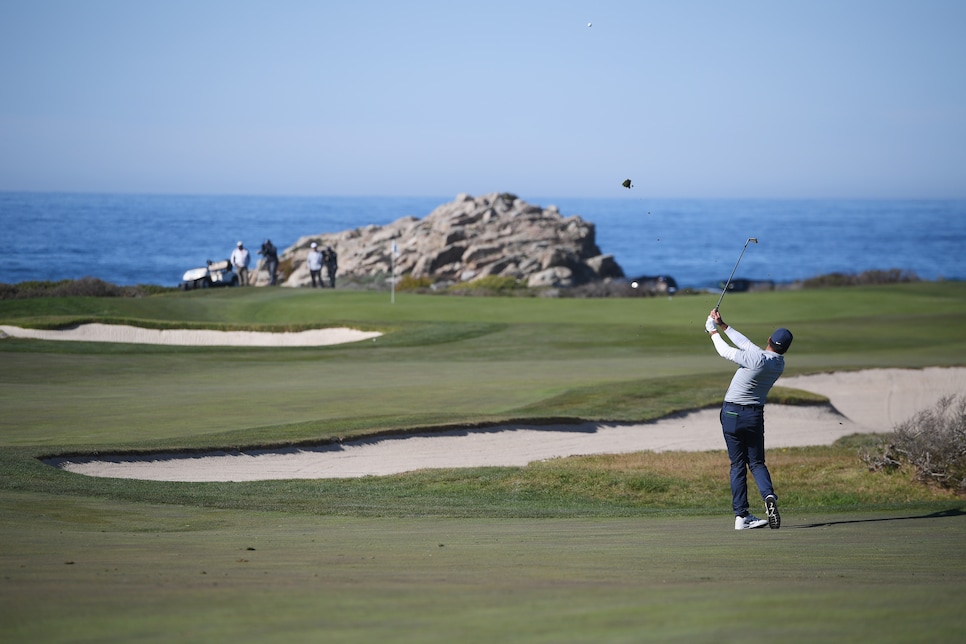 The word slump gets thrown around rather liberally when it comes to describing particularly poor stretches from some of golf's world-class players. Take, for example, Jordan Spieth, who ended his slump with a victory last April in Texas and has suddenly found himself mired in another mini-slump over the last six months. In case you haven't noticed, golf fans and media can be fickle.
Another former World No. 1, Jason Day, knows this too. Despite posting a two-win season in 2018, the three winless seasons to follow have prompted countless "what's wrong with Jason Day?" questions. It didn't help that two weeks ago at The American Express, Day's T-49 finish dropped him to 129th in the Official World Golf Ranking, his lowest mark in more than a decade.
Obviously, persistent back issues have been the No. 1 culprit in Day's OWGR freefall. Despite those issues, he has still managed to sprinkle in the occasional top-five finish, last week's T-3 at Torrey Pines serving as the prime example.
Through two rounds at the AT&T Pebble Beach Pro-Am, though, Day is proving last week's performance was hardly just a flash. After shooting a four-under 68 at Pebble Beach Thursday, he followed with a five-under 66 at Monterey Peninsula on Friday. At nine under, he's tied for seventh, seven back of solo leader Seamus Power.
Day credits this potentially quick turnaround to something that should scare his fellow competitors—for once, he's at full health.
"The last couple years have been a bit of a struggle," Day said. "But I think more so it's a real positive, not only personally with my back and then when I get on the golf course I feel good."
Day, once a violent swinger of the golf club, has dialed it back considerably in an effort to elongate his career. It's become his new obsession.
"I'm not looking at it as like a comeback season, I'm just looking at it like every day what can I do to try to get better," Day said. "And I'm super, super obsessed with the golf swing right now, which is either a good thing or a bad thing. I don't know how to take that. But I'm always talking to my coach every day, and I'm always constantly working on it.
"The good thing is I need to work on my swing because if I don't then certain things can creep in and I can hurt my back again. So I've got to always be cautious of that."
Hopefully, those things don't creep up on Day any time in the near future. The sport will be that much better if Day becomes a factor again. Specifically, this weekend at Pebble Beach, where the leader board is seriously lacking in star power. Another weekend charge from Day could change that.
Here's what you missed from Day 2 of the AT&T Pebble Beach Pro-Am.
Seamus Power putting it all together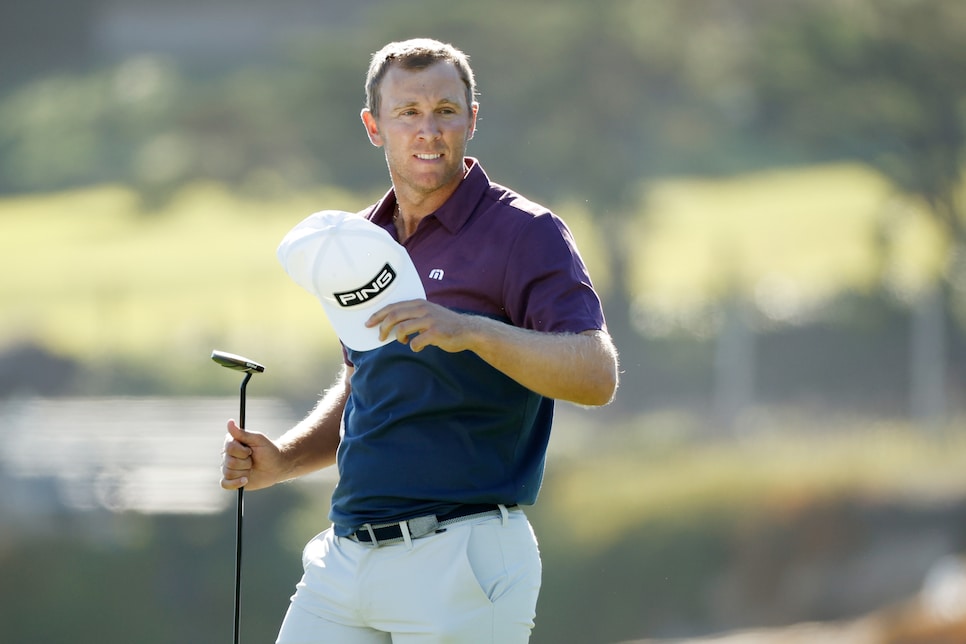 We know better than to hand someone a tournament after 36 holes, and so does Seamus Power. When informed he had just set the new AT&T Pebble Beach Pro-Am 36-hole aggregate scoring record of 128 (16 under), Power responded in a Kobe Bryant-like manner, which is to say "job's not finished."
"It's a nice thing to have, but does anyone know who had the [old record]?" Power asked. "They're only going to remember who won. It's a great start for the tournament, but it's only halfway, there's a long way to go and there's a lot of good players in the field that I'm sure are going to make a lot of birdies over the weekend. So I'm going to have to keep going and see what happens on Sunday."
The thing is, with the way Power is playing, the fact he has a five-shot lead and the fact he already got the "toughest" course out of the way in Spyglass Hill, it's hard to imagine anyone else winning barring a catastrophic collapse from the Irishman. Also, the two previous record-holders for 36-hole aggregate score in this event, Phil Mickelson (2005) and Nick Taylor (2020), both went on to win.
Should that theme continue, Power would lock up his first trip to the Masters. Hell, it would lock up the 34-year-old's first trip to any major, ever. Hard to ignore that gigantic green-colored elephant in the room.
"You know, people have asked me about it, but it's one of those things that—you would love to be there. Everyone grows up wanting to be in the Masters," Power said. "But I know that if I play well and do what I'm meant to do I will get there, if not this year, certainly in the future. So that's kind of been my mentality.
"If I get [to Augusta National], I absolutely will enjoy it. But for now, keep doing what I'm doing and keep enjoying my golf."
There's plenty to enjoy right now for Power. Friday's 64 at Pebble Beach marked his seventh round of 65 or lower in 2022, three more than the next closest player (Cameron Smith), per Justin Ray. This strong run of form dates back longer than that, though. Power picked up his first PGA Tour win last summer at the Barbasol, an alternate-field event the same week of the Open Championship. Should he go on to win at Pebble, there won't be many more alternate-field events in his near future.
The Cali kid we didn't see coming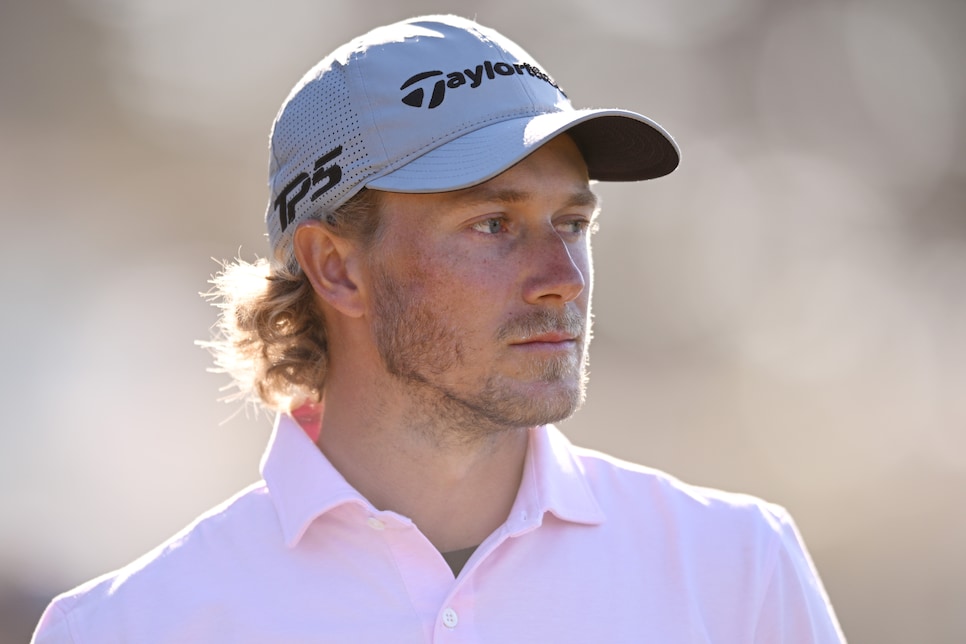 Given his Pebble Beach ties and his strong pair of starts in the event, Maverick McNealy was the clear Cali-kid-narrative play this week, at least among the gambling crowd. You would have had to scroll much further down the odds board to find Austin Smotherman, another California native who grew up coming to Pebble Beach as well.
If you had that kind of foresight: 1. Please reach out to me on Twitter so I can tail your picks, and 2. Smotherman could make you a very rich man or woman this weekend. At 10 under, he's six back, firmly in contention at T-5 in his first Pro-Am appearance. It's quietly shaping up to be the No. 1 story to watch this weekend. Smotherman, now 27, was once a tournament standard bearer at Pebble Beach as a kid, then in 2009 he teed it up in the PGA Tour Champions' PURE Championship as a 15-year-old:
Thursday was certainly a "full circle" moment, as Smotherman posted a seven-under 65 at Pebble Beach. A second-round 68 at Monterey Peninsula kept him in the mix, and one more solid round at Spyglass Hill on Saturday will guarantee him a chance to see just how much strokes-gained/vibes is worth when they return to Pebble on Sunday.
A cold-blooded killer lurks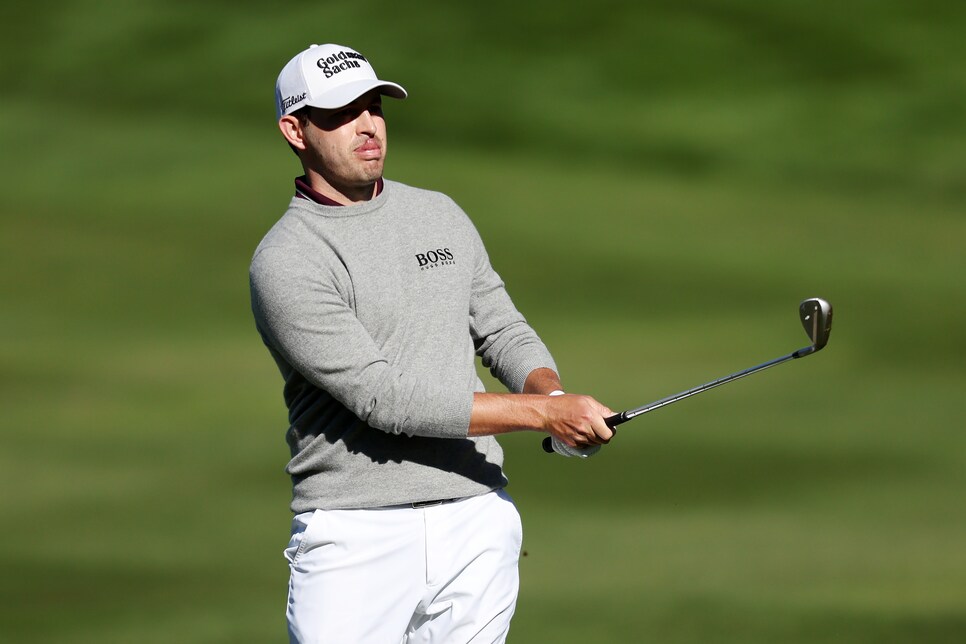 If there were anyone not named Jason Day that Seamus Power should be worried about, it's Patrick Cantlay, whose four-under 68 at Spyglass Hill was precisely what he needed to stay in striking distance heading into the weekend. At 10 under, he's six back, nowhere near an insurmountable gap for a player of Cantlay's caliber. What makes him very dangerous, though, is that he gets consecutive cracks at Pebble Beach, where last year Cantlay carded rounds of 62 and 68 en route to a T-3 finish. When Power said there's a long way to go and a lot of good players chasing him, this is the guy he likely had in mind.