Mexico Open
The Ortiz bros make the weekend, Rahm in for a dog fight and the closest near ace you'll ever see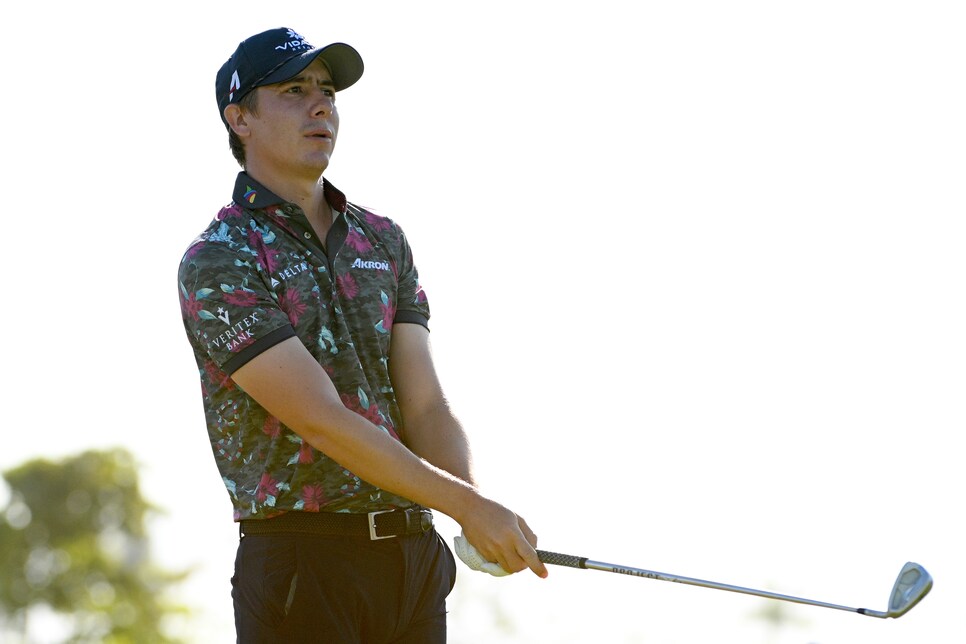 Just by simply having the whole family together, in their home country, this week was already a victory for brothers Carlos and Alvaro Ortiz. Having them all together on the weekend, though, would require some good golf.
That was hardly a foregone conclusion given the way each of them were playing. Carlos, 31, had missed four consecutive cuts on the PGA Tour coming into this week's Mexico Open at Vidanta. Alvaro, 26, was working on an identical missed-cut streak on the Korn Ferry Tour, where he's made a little more than $10,000 this season.
We're happy to report that both streaks came to an end on Friday, with Alvaro shooting a two-under 69 to reach five under, putting him in a tie for 25th, and Carlos matching baby bro's 69 to get to three under, which has him safely inside the cut line at T-46. Two more days of the whole band being back together at home. Can't beat it.
"I enjoy when my whole family's together," Alvaro said after his round. "We don't get to be all five, the original five and now Haley, my brother's wife, and the nieces, but it's so weird when everybody's together and living here for a couple days. It's awesome for us, just the fact it makes my week."
The thing is, this was one important made cut for Alvaro, who has struggled on the KFT this season and has made just two PGA Tour cuts in his career. One of those came at the 2019 Mayakoba Golf Classic, also in Mexico, where he tied for 48th. Carlos tied for second that week, which marked the best finish of his PGA Tour career at the time. When these guys get together, good things happen.
Alvaro is hoping for a similarly high finish this week and, unlike most tour pros would, he's allowing himself to, let's just say, get ahead of himself.
"Super excited. It means a lot to me to finally make a cut," he said. "I've missed a couple in a row on the Korn Ferry. Just feels good to be on the weekend again. I think I'm playing good golf. I've been working hard. My game is starting to feel where I think it should be and I'm just super excited to get this chance and, you know, make a good weekend and maybe a top-10 and go from here to Potomac I think is where the tour goes."
He certainly doesn't lack in confidence. Remember, he made the cut and tied for 36th in the 2019 Masters as an amateur, while his older brother missed his only Masters cut in 2021. So he's got that on him. As for a tour win, he has a ways to go to match Carlos in that department. Win, top-10, T-60, none of that matters this week, though. The only thing that really matters is the gang's all here. The Ortiz gang, that is.
Jon Rahm is in for a dog fight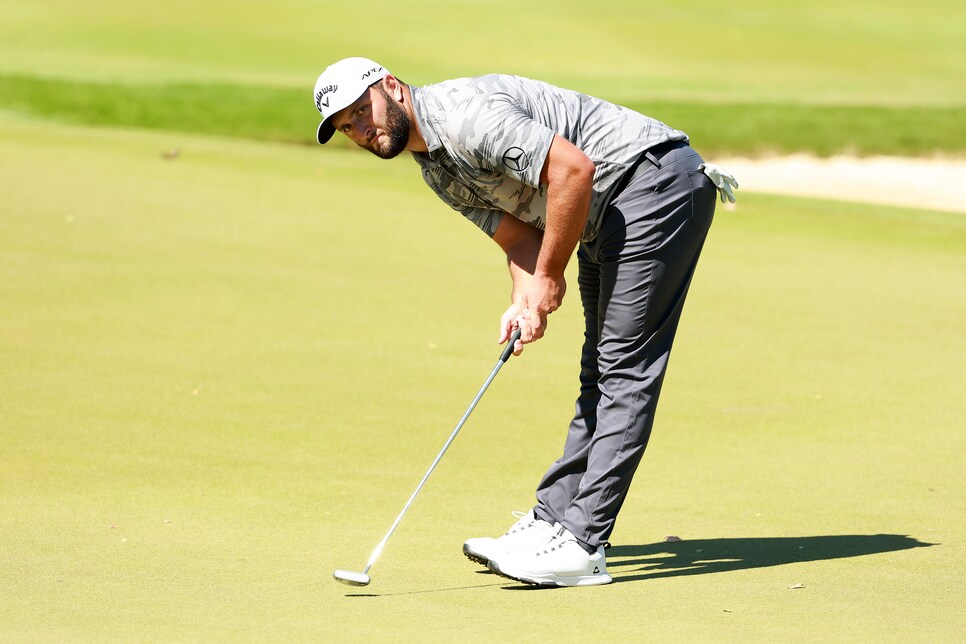 Considering just how much of a massive, consensus favorite he was against such a weak field, the thought was that if Jon Rahm plays like Jon Rahm this week, he'd win going away. Through 36 holes, it appears that the Spaniard isn't going to have it so easy.
We should probably mention that he is the solo leader, reaching 12 under par with a five-under 66 on Friday. That's two clear of Alex Smalley, who recently tied for second at the Corales Puntacana Championship and picked up a pair of top-15 finishes back in November. Solid stuff, but he's the least of Rahm's worries heading into the weekend.
There are a pair of objects in Rahm's rearview mirror that are much closer than they appear. One is nine-time PGA Tour winner and 2018 Masters champion Patrick Reed, who has had a down year by his own standards. Outside of a T-26 in tough conditions at the Players Championship, Reed hadn't shown many signs that he was prepared to contend anytime soon. But now, thanks to a five-under 66, Reed is tied for third at nine under, and we know he won't back down against anybody. Rahm included.
And then there's the big-hitting Cameron Champ, who played alongside Rahm the first 36 holes and almost matched him shot for shot. It may not be the last these two see of each other this week, as Champ's rounds of 67 and 66 have him at nine under, just three off the lead. All this weak field talk and we might have a pair of major champions and two-time tour winning former prodigy who hits it a mile duking it out south of the border this weekend. We're not mad about it.
The closest near ace you'll ever see
After a two-ace-on-the-same-hole day on Thursday, there was no way we'd see another on any hole Friday, mathematically speaking. Well, we almost did, key word being almost, but not the "forced" almost for social media views and clicks, like ... the most almost-almost in the history of almost. We're not even exagerrating:
First off, pray for your ears. Second, that was some serious sorcery. It was like there was some outside force that didn't want that one to drop. Ben Kohles is not complaining, though, because that birdie helped him shoot 69 to safely make the cut. Phew.