The Loop
Take it back like Russell Henley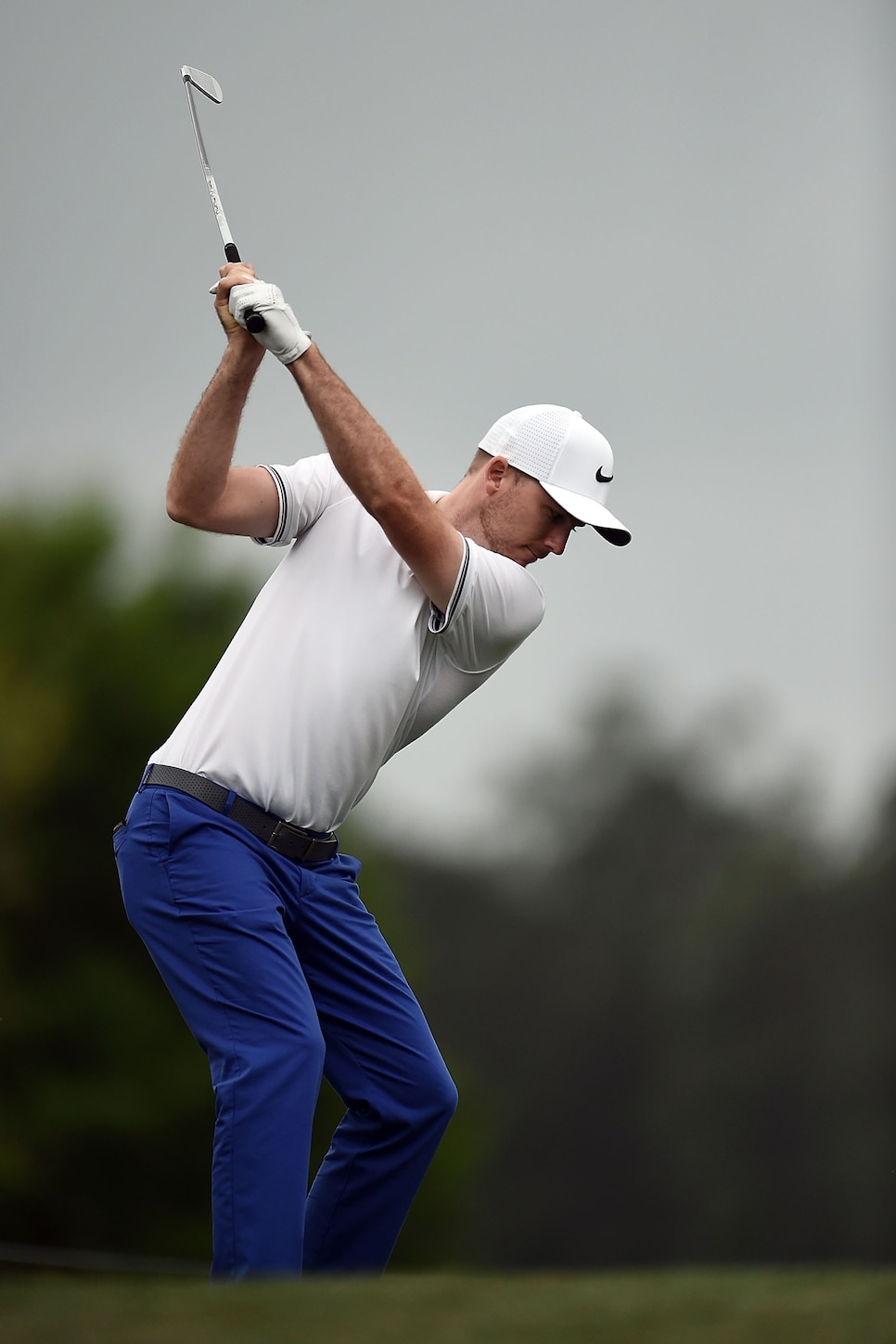 If you're going to break a slump, do it with authority.
Russell Henley came back from a season in the competitive wilderness to shoot a final-round 65 and win the Shell Houston Open by three over Sung Kang. It was Henley's third Tour win and first since 2014 -- and it earned him a return trip to the Masters this week.
Henley put on a ball-striking display with his irons Sunday, hitting 16 greens and making 10 birdies. The only hiccups came on nine, when a bad bunker shot led to a double, and the 18th, when he played cautiously away from the water with the tournament in hand.
The key to Henley's renaissance? A simple, clean backswing that will make any player more consistent, says Golf Digest Best Young Teacher Michael Jacobs.
"Start by looking at Henley's right hip," says Jacobs, who is based at Rock Hill Country Club in Manorville, NY. "He has turned into it, and added a little more bend to it. He's not stiff and locked up."
Henley's top-of-the-backswing position is a great one for average players to copy because it shows what you can do even if you don't have a giant turn and the club parallel at the top.
"The middle part of the shaft is in line with his hands, not in front or behind them," says Jacobs. "He can pull the club down without creating extra twisting action to try to get the club back into position to hit the ball. That's the part that is huge for the everyday player. It's all about avoiding having to do extra work on the downswing."