News
Sung Hyun Park wins, Lizette Salas gets painfully close to second LPGA victory, and Lexi Thompson returns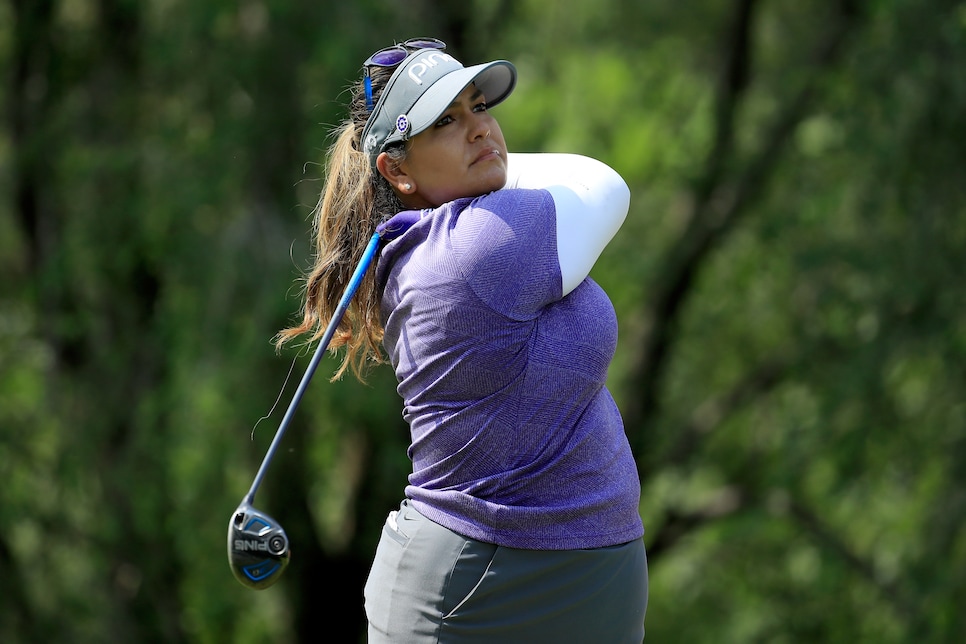 Maybe the pressure of the moment got to Lizette Salas, who needed a birdie on 18 to beat Sung Hyun Park and win the Indy Women in Tech Championship. It would have marked her second LPGA win, her first coming in 2014.
After missing the fairway on 18 at Brickyard Crossing Golf Club, Salas had to hit her next shot from the thick rough. She put a wedge shot to within four feet, but the birdie putt missed the hole completely. Salas, frustrated, smiled at herself moments later—as though acknowledging her own error in allowing the gravity of the moment and a possible victory get the best of her.
So instead of hoisting the trophy, she headed into a sudden-death playoff with Park, who birdied the first hole to win for the third time in 2018.
After the round, Salas handled the sting of the loss by focusing on the positives that got her into the playoff.
"My confidence is there. This might draw me back a little bit, but I'm going to rise to the challenge again, and I will be back, for sure," said Salas, who started the final round with a two-shot lead over Park.
For Park, the win is the fifth of the 24-year-old South Korean's young career. After sharing player-of-the-year honors with So Yeon Ryu and taking rookie-of-the-year honors in 2017, Park has had a more tumultuous 2018 season. She has missed six cuts, but has won three times. With this win in Indianapolis, she is predicted to regain her World No. 1 ranking she first captured earlier this season.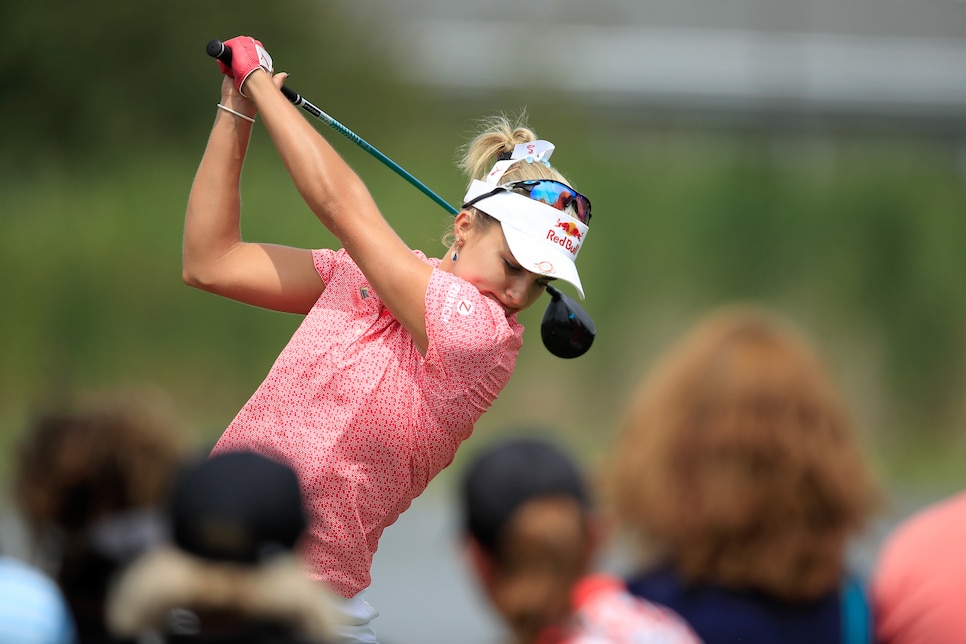 Not atop the leader board but still one of the most talked-about players of the week, Lexi Thompson made her return to competitive golf after taking nearly a month off. Thompson, who was defending her title in Indiana, said she used the break from the tour to mentally cope with the toll 2017 took on her emotionally. She finished the event 17 under, tied for 12th, after a closing 71. The four days were highlighted with a third-round 64 for Thompson, although it came with its own drama as it included a one-stroke penalty for incorrectly applying the local rule in place for preferred lies due to the wet weather the tournament encountered.