Style Upgrade
Golf's 'emotional frustrations' inspire this apparel brand in the most stylish way
*All products featured on Golf Digest are independently selected by our editors. However, when you buy something through our retail links, we may earn an affiliate commission.*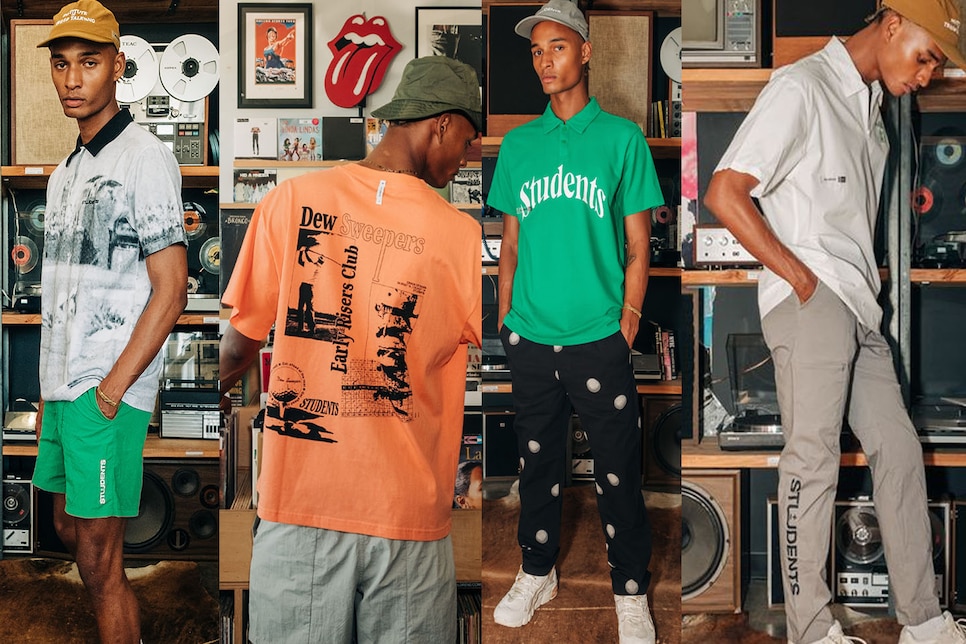 On the spectrum of golf lifestyle brands, Students is a pretty youthful one. Not just because the brand first launched in 2021, but because its founder, fashion designer Michael Huynh, is relatively new to the sport and is on a mission to dress fellow "amateurs" (he says with love, and even a sense of awe) in clothing that is anything but elementary.
"Our ongoing inspiration throughout the whole brand has always been about the emotional frustrations in golf—how it fully consumes us, beats us, gets the best of us, and yet we still come back for more," Huynh said. "With this collection, we wanted to bring humor and light to that relationship between the golfer and the game."
The capsule in question is titled "In$titute of Tr@s# Talk%ng" (or "institute of trash talking" for those less symbol fluent). It features Students' signature (and very snarky) graphic printed tees and edgy witticisms, infused by Huynh's background in skate- and street-style, with his soulful approach to his new passion. (After a health scare, Huynh found golf and subsequently transformed his lifestyle and career to center around the game's best lessons—and trials—of patience, tact, and the pursuit of joy.) Think sky-colored tees with retro type that reads "dew sweepers" complete with a shadowy player, post-swing. And then there's the sandy pullover with bold white lettering revealing the command to "Please be patient. Golf student in session."
"The funny thing about amateur golf to me is that I feel like we have so much more fun with the sport than professionals do—all it takes is just a couple good shots a round and we're back in business," Huynh said. "But that sense of joy hasn't typically been represented in how amateur golfers dress: everyone looks like they're trying to play professionally."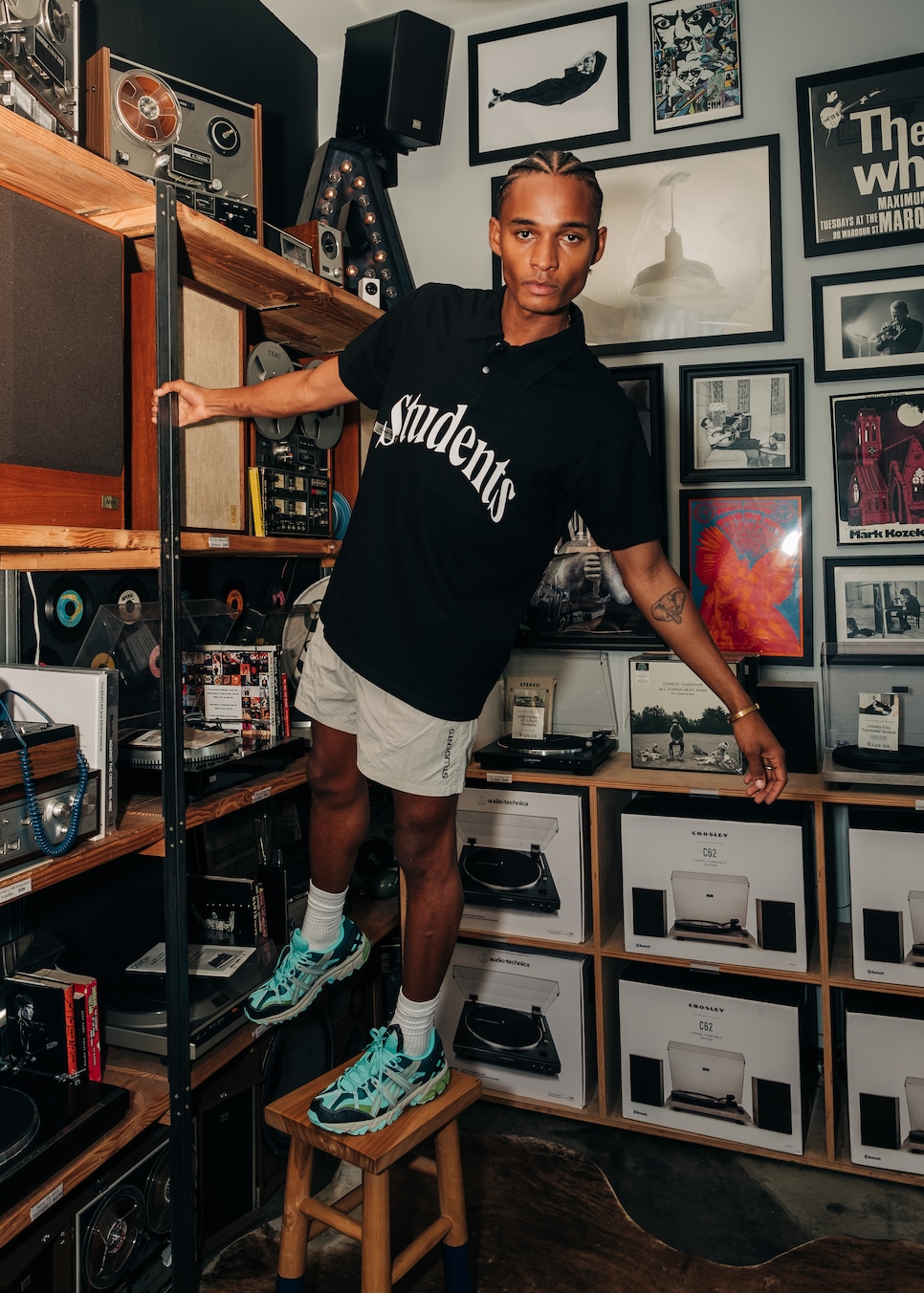 That might explain why this is Students' third collection for golfers, and the first to introduce—somewhat shockingly—a collar. It's as if those amateur golfers Huynh first designed for are feeling just a little bit more on top of their games. Of course, the brand's adult version is given a lowkey vibe with a woodsy green colorway, or, as in its "Rescue" model, a humorous edge thanks to a specialty designed logo accompanied by the slogan "Swing Mechanics: we're here for you, when you need us."
The collection, which also includes shorts, trousers, hoodies and pullovers, is made following a cut-and-sew technique, a manufacturing process popular among streetwear designers that gives a more customized feel to each individual piece.
"Our cut-and-sew items for this collection really helped us introduce on-course and off-course items that go beyond the printable graphic T-shirts that we originally launched with," Huynh said. "My past as a designer is rooted in streetwear, so it gets me excited to bring those principles to golf in ways that the sport hasn't had access to yet."
Here are some pieces we love for those who've mastered the art of always learning from their game: