Approach Shots
Straighten your iron shots with an attack angle lesson from Jhonattan Vegas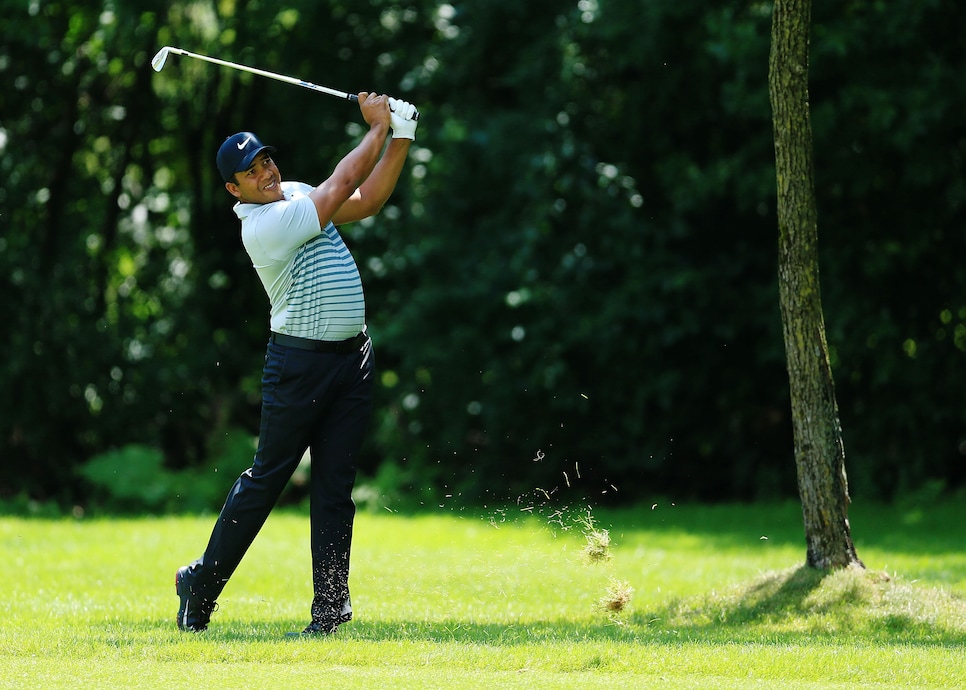 Something about Glen Abbey agrees with Jhonattan Vegas.
For the second straight year, Vegas scorched the RBC Canadian Open track in the final round. Last year, it was a 64 to beat Dustin Johnson, Jon Rahm and Martin Laird by a shot. This weekend, Vegas put a 65 on the board to catch third-round leader Charley Hoffman, then birdied the first playoff hole to successfully defend his title.
Vegas is a powerful (and streaky) player, and both qualities come from the same place. You can learn from both sides of that coin, says top Kentucky teacher Michael Finney, who is based at the University of Louisville Golf Club in Simpsonville.
"Vegas has a tremendously powerful swing, which is highlighted by some freewheeling hands nearing and just past impact," says Finney. "He doesn't slow down the bottom of the grip -- where the lower hand attaches -- to try to get the 'up the left arm' look a lot of amateurs are trying to achieve."
Vegas' attack angle on his short and middle irons is steep -- which means he's coming to the ball on a sharply downward angle. "That will lead to draw-enhancing spin," says Finney. "He counters this by adjusting the direction of his swing to the left." The result is hard, high, long shots like the 160-yard pitching wedge he hit to make birdie on the par-3 7th.
If you miss shots to the right, adding some of Vegas' downward angle with your irons could help you. But if you tend to take big divots and are missing shots left of the green, you might need to make an adjustment. "Weaken your left hand grip very slightly, and adjust your swing direction a bit more to the left," says Finney. "Try to be 'sweepier' with your attack angle. That should straighten things out."