News & Tours
U.S. Amateur champ Strafaci announces pro debut after Walker Cup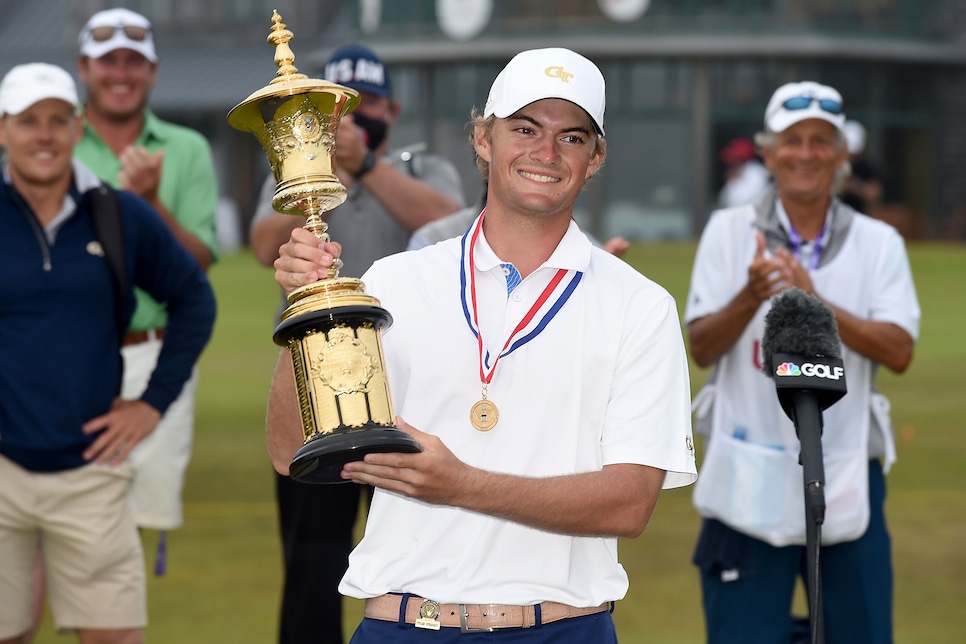 Reigning U.S. Amateur champ Tyler Strafaci announced Wednesday he will turn pro after the upcoming Walker Cup. Strafaci will make his debut at the AT&T Byron Nelson.
"Amateur golf will always have a special place in my heart, and I am proud that I was able to continue in my family's legacy in the amateur game," Strafaci said.
The announcement was expected. Strafaci skipped his final semester at Georgia Tech in January to prepare for the Walker Cup and his pro transition. He's already played in three professional events, missing the cut at the Masters and Farmers Insurance Open and withdrawing with injury at the Genesis Invitational. Thanks to a new rule, Strafaci will still be able to play in June's U.S. Open at Torrey Pines through his U.S. Amateur exemption despite losing his amateur status.
Aside from the U.S. Open and Nelson, Strafaci already has tournaments lined up at Colonial and Muirfield Village. "It has been my long-time goal to become a professional golfer and to chase my dream of being a full-time player on the PGA Tour," Strafaci said.
Strafaci beat SMU's Ollie Osborne to win the Havemeyer Trophy at Bandon Dunes last August, and is currently No. 8 in the Amateur World Ranking. The 2021 Walker Cup begins May 8 at Seminole G.C. in Juno Beach, Florida.
"I'm looking forward to that." Strafaci said of the Walker Cup at Augusta National. "That will be a great send-off into professional golf … just have fun with the teams, make friendships, and try to win that thing."