FIRE PIT COLLECTIVE
A stolen Kia is the latest setback for Mark Baldwin on pro golf's winding road
Editor's Note: This article first appeared in Fire Pit Collective, a Golf Digest content partner.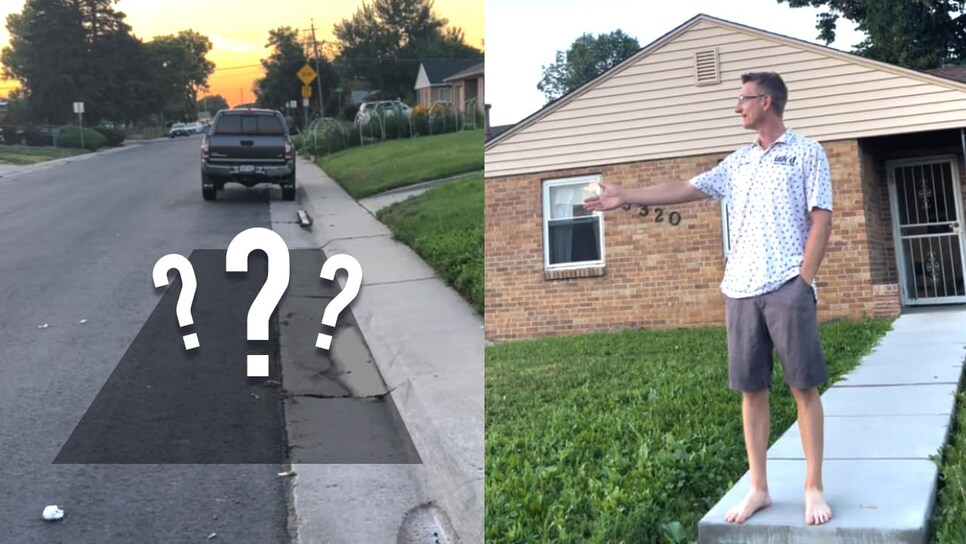 I opened the shades of our Airbnb, looked outside and paused. "Didn't we park our rental car right there?"
Former PGA Tour member Edward Loar once told me, "If it's too good to be true, it's too good to be true." He was referring to mini-tour events, but the same can be said for inexpensive Airbnbs. Mark Baldwin had just missed at the 3M Monday qualifier, and we needed to get a house for the following day's Colorado Open. As often happens, we hadn't planned very well. Mark scrolled through the website and came upon a three-bedroom home just 20 minutes from Green Valley Ranch, home of the Colorado Open. It was only $96 a night—an obvious red flag. We scoured the reviews, and they looked pretty good overall. We double-checked the location of the course. "There has to be something wrong," we repeated to each other. But with time not on our side and looking for something budget friendly after a $2,000 one-day trip (entry fee, flight, hotel, car) to the Monday qualifier, we pulled the trigger.
We landed in Denver and headed for our rental car at Avis. Mark is a preferred member, one of the few perks of being on the road all the time. The electronic board pointes us to spot N15. Waiting there was a Kia Optima, pretty basic transportation that was fine with us. The only unusual thing was the state of the car; it was in rough shape for a rental car, with numerous scratches, a broken door handle, and a small crack in the windshield. Mark took pictures to ensure he wouldn't be held responsible for the damage already on the car when he returned it.
As soon as our GPS showed we were within a mile of our rental house, we quickly realized why the nightly fee was less than $100. Dilapidated buildings lined the streets, and the remaining homes were sagging. We pulled up to our house on Thrill Street—not making this up—and it didn't get better. The grass was shaggy, there were weeds along the house, and the backyard had two couches thrown in the corner with garbage bags on them. Mark and I shared a good laugh as we pulled up to our home for the week. Eclectic Airbnb houses are something we are used to. The house didn't have a driveway, so we parked on the street directly in front. Out of habit, I took Mark's clubs out of the trunk and brought them with us. The inside of the house was in excellent shape, although the kitchen was crowded with a clothing washer and dryer. With a long day of traveling and an early tee time for the following day's pro-am, we went to bed early.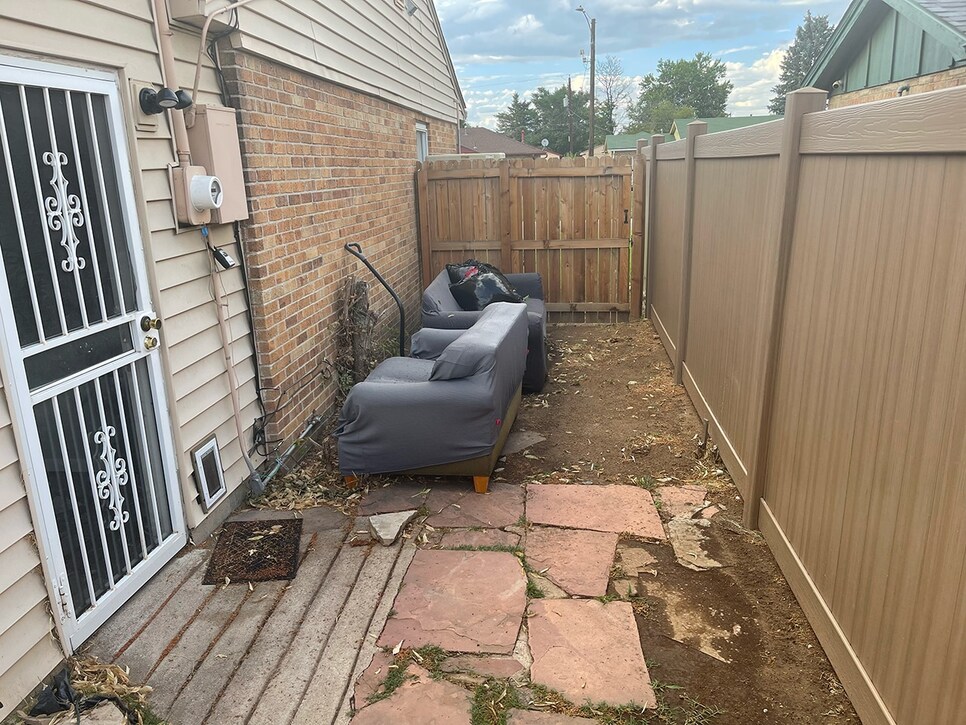 The buzzing from my alarm woke me up at 5:30 am, and after showering and dressing, I went to the kitchen where Mark was making coffee. That was when I slid back the curtain to look out onto the street.
"Our car is gone," I said out loud. Mark laughed and said, "No way. No way. No way." I started laughing and went outside to investigate. Did we park on the wrong side of the road and get towed? No, there were cars on the same side we had parked. Did we break some city ordinance? No, the only sign visible was street sweeping on Thursdays and it was Wednesday. Our car had most definitely been stolen. Mark and I just shook our heads in amazement.
I called 911—I first tried 311, but no one answered—and the operator ran the license plate through the system and confirmed what we already knew; it was now officially stolen. The operator said an officer would be out as soon as one was available.
In the meantime, Mark's 7:30 am tee time was creeping up on us. With no car, we checked the Uber situation. We agreed that if an officer didn't pull up soon, Mark would head to the pro-am, and I would stay back to handle the police report. But soon after, an officer rolled up. She informed us that Kia's were being stolen almost four to one over any other car. (A quick Google search reveals there is a systemic flaw that allows them to be driven away without a key fob once a criminal smashes their way inside.) She suggested that we ask for something other than a Kia when we returned to Avis. She handed us a report number, and we called for an Uber.
For the entire trip to the course and most of the time before teeing off, Mark was on hold with Avis. When he finally reached an operator, he let them know the situation and reserved a replacement car.
After the pro-am—Mark won a skin worth $475—we got a ride with one of our playing partners from GolfTec, one of Mark's sponsors, who generously put us up in a hotel for the rest of the week.
We arrived at Avis (again), but the electronic board didn't have Mark's name this time. He headed for the back of the long line. After waiting nearly thirty minutes, he got up to the counter to explain the situation. As soon as he explained the situation, the clerk said, "Kia?" Mark nodded.
We secured our new Chevy Malibu, returned to the Airbnb, quickly packed up our belongings and headed for the hotel.
It's just another setback, and colorful tale, along the winding road that we call "The Grind."