Stewart Cink on handling Ryder Cup nerves, Anthony Kim as a teammate, and his U.S. ping-pong ranking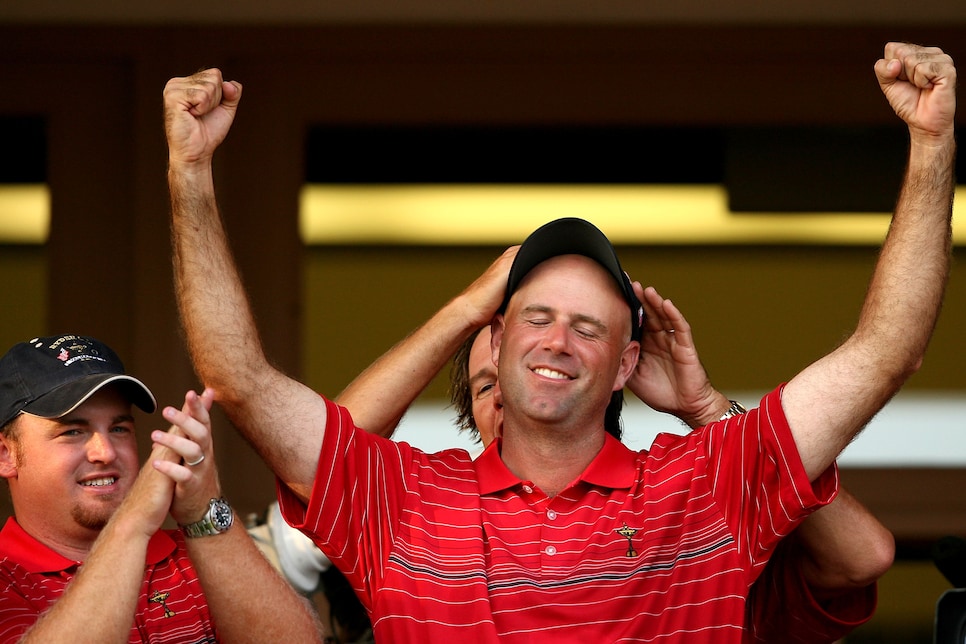 Phil Mickelson will be making a record 12th consecutive Ryder Cup start this week in France, but Stewart Cink had a sneaky-good streak during that span, playing in the biennial event five straight times from 2002-2010. On three of those occasions, Cink was a captain's pick, a testament to his qualities as both a leader and teammate. He's quick to admit, however, that he was a weak link when it comes to another important part of the week: Playing ping-pong.
"I was always a good ping-pong player," Cink, 45, told the Golf Digest Podcast. "Growing up, I was probably the best player of the people I knew. But then when I got to the Ryder Cup, I was just bottom half. There's something about the hand-eye coordination and the competitive drive. I don't know, golfers and ping-pong, they just go together."
Cink, a six-time PGA Tour winner and of course, the 2009 British Open champ, joined the Golf Digest Podcast to give his Team USA ping-pong rankings, assess the chances of this year's squad retaining the Ryder Cup, and tell us what Tiger Woods and Anthony Kim were like as teammates. Also, Sam Weinman, Joel Beall, and Steve Hennessey joined me to preview the 2018 Ryder Cup and discuss the keys to victory for each team. Please have a listen: