The Loop
Steven Spieth's world tour: Jordan's brother now playing basketball in Bosnia and Herzegovina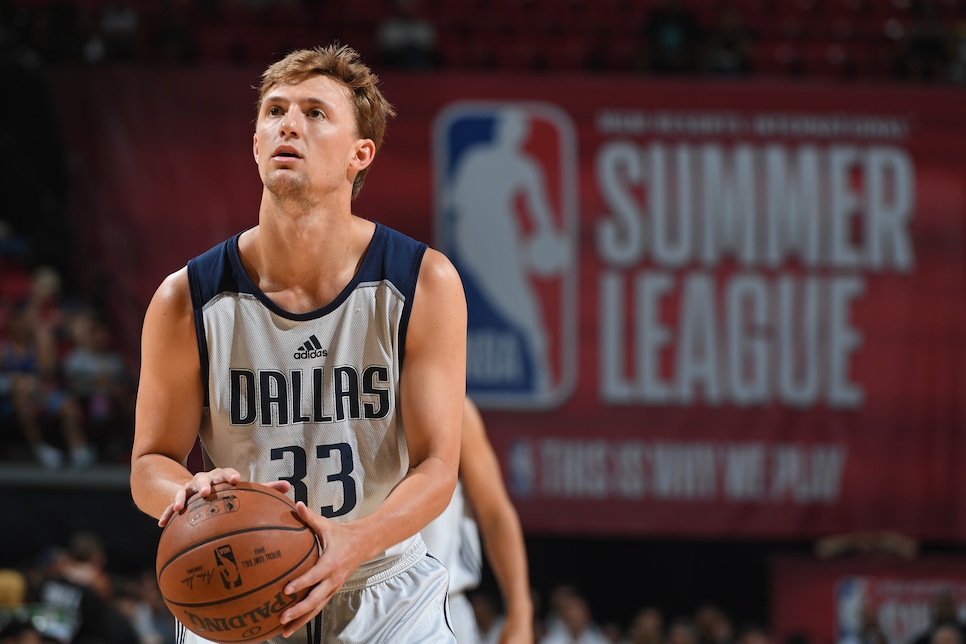 We don't know how far Steven Spieth's basketball skills will take him, but basketball itself seems to be taking him around the world.
This season, Steven, Jordan Spieth's little brother, albeit six inches taller than Jordan, is playing in Bosnia and Herzegovina, for the professional team HKK Zrinjski Mostar.
A star and four-year starter at Brown University, Spieth, 24, is listed as a 6-7 shooting guard. HKK Zrinjski Mostar plays in two leagues simultaneously, and Spieth is averaging 4.2 points in 18.6 minutes per game in the ABA (Adriatic League) and 3.3 points in 11 minutes in the Bosnia Division 1 league.
After graduating from Brown in the spring of 2017, Spieth played on the Dallas Mavericks summer league team in Las Vegas, then signed with BC Winterhur, a team in the top division in Switzerland, though he never played there. He opted instead to play in a stronger league in Argentina, for Obras Basket Buenos Aires.
So his itinerary since leaving college: Las Vegas to Switzerland to Argentina to Bosnia and Herzegovina. That's four countries, three continents, all four hemispheres and at least four languages -- English, French, Spanish and Bosnian.