The Loop
This tale involving Jordan Spieth, his brother, and a Chipotle card is really good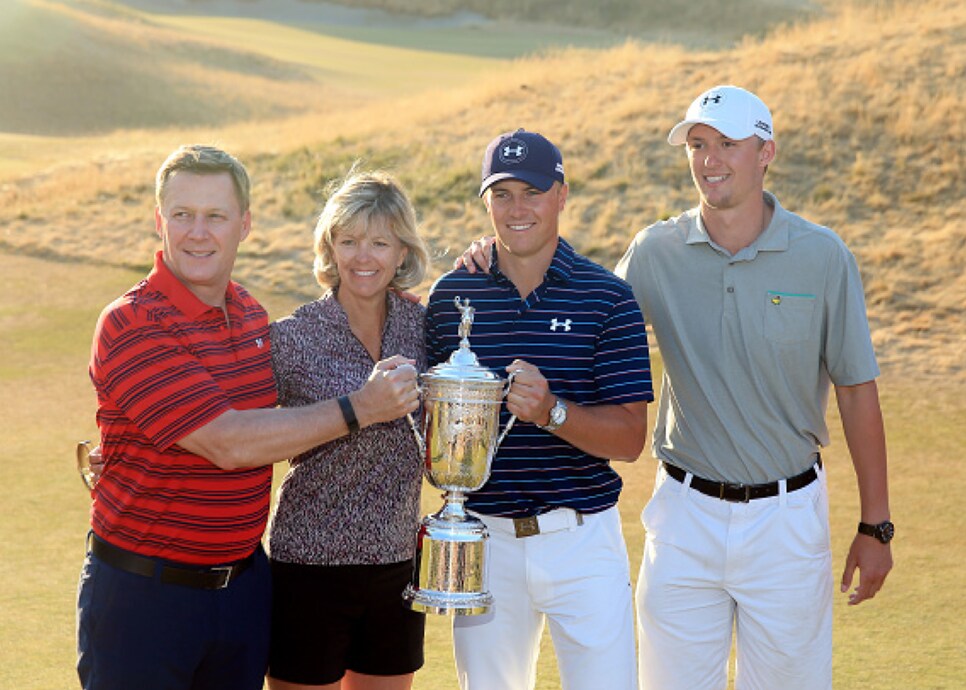 Steven Spieth has become a star during his senior year at Brown University. It helps that he's developed into one of the best players in the Ivy League, and of course, that his older brother, Jordan Spieth, is one of the best golfers in the world. It also doesn't hurt to have some really funny stories involving his famous sibling.
ESPN's Jeff Goodman recently sat down with the two brothers before a Brown basketball game. Cameras caught the brothers battling on the court, but their full chat proved to be just as entertaining.
You should read the full Q&A, but our favorite story involved Steven using Jordan's Chipotle card. Or should we say, Steven abusing Jordan's Chipotle card. It came up after Goodman asked Steven about the best present he's gotten from his rich brother. Take it away, guys:
Steven: He's not much of a present guy. [Laughter.]
Jordan: Steven wants money.
Steven: I guess it would have to be -- I don't know if we're allowed to even talk about that because I kind of got in trouble, but . . .
Jordan: Well I had a free-burrito-a-day-for-a-year Chipotle card. So I was here at the end of the summer and said I'll see you in the fall, do you want this Chipotle card until I get back?
Steven: I think it was more I asked you. We've got a Chipotle right on campus, and the problem with it was, it wasn't free Chipotle once a day for just me. It was who on the team wants Chipotle today? Over and over. So, my dad gave me a call a couple months ago. He got an email from headquarters of Chipotle saying probably chill out on that. So I had to give it back last night, unfortunately.
So now we know Steven must be Brown's most popular player in addition to being the team's leading scorer. Well, at least while he had access to that Chipotle card.