The Loop
Steven Adams has a brilliant answer for not knowing who his Oklahoma City Thunder teammates are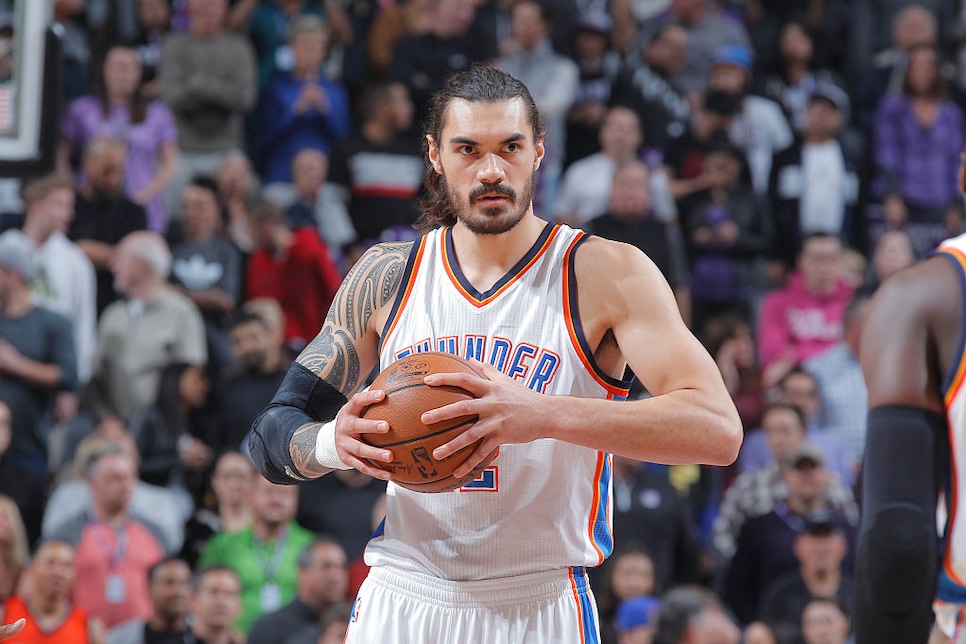 The NBA has turned into a soap opera, with unending trade requests, staged practice fights, burner accounts and and players leaving the locker room to pick up food in media dining. Perhaps that explains why, with the new campaign tipping off Tuesday night, the league already feels like it's in mid-season form, and not in a good way.
Certainly all the drama can lead to burn out. Which is why Oklahoma City Thunder center Steven Adams avoids all NBA-related news. To the point that the New Zealand big man entered training camp not knowing who was on his team.
"I don't keep up with that s—, mate," Adams told Sports Illustrated. "I'm f—— terrible. I just show up and whoever's on the team, cool."
Good to know Adams treats his profession like a run at the neighborhood playground.
Of course, we shouldn't be surprised, given Adams once said he didn't write his autobiography because he couldn't read.
To hell with LeBron James' barbershop show. Give Adams his own television program, stat.