The Loop
NBA player on his autobiography: "I didn't write it...I can barely read"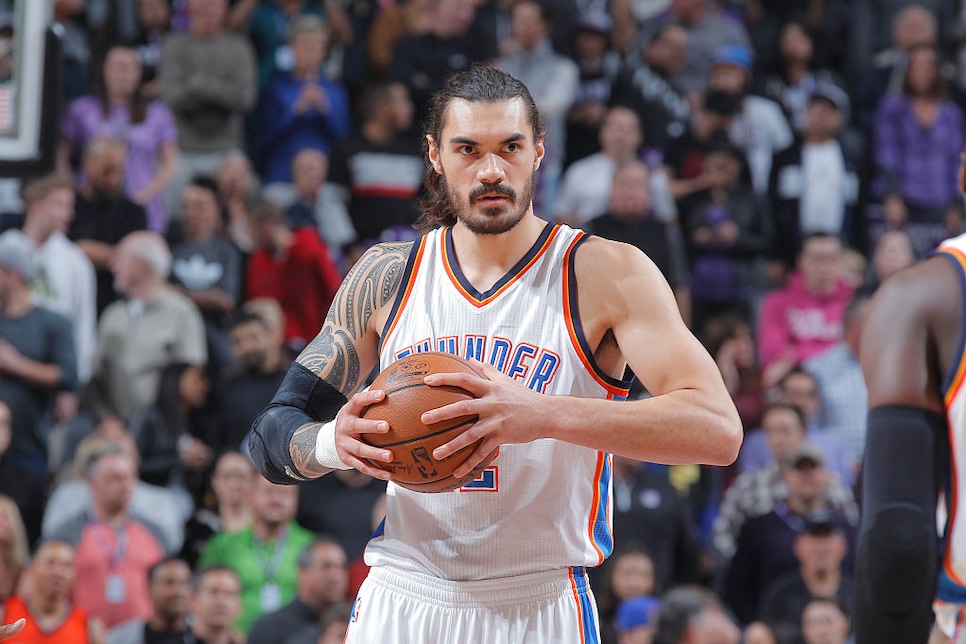 When a celebrity pens their autobiography, a ghost writer is usually brought in to make the prose coherent. In some instances, they might ghostwrite a fair amount of the material. Or, in the case of Steven Adams, they pen the entire damn book.
Adams, the center for the NBA's Oklahoma City Thunder, has an autobiography coming out later this year, and on Monday was asked about the forthcoming epic. The 24-year-old didn't exactly give it a ringing endorsement: "It's about myself...that's pretty much it." He continued the book wasn't even his idea, clearly not wanting to discuss the matter further.
One problem: the surrounding media -- pesky group, that media -- was missing this cue and prodded Adams further. To which the New Zealand big man replied, "I don't write...I can barely read, mate. I'm gonna write a book? Jesus."
Oh. Never has Demetri Martin's joke -- "Whenever I see an autobiography for sale in the book store i just flip to the about the author section" -- seemed more apropos.