News
Steve Stricker to get six captain's picks for 2021 Ryder Cup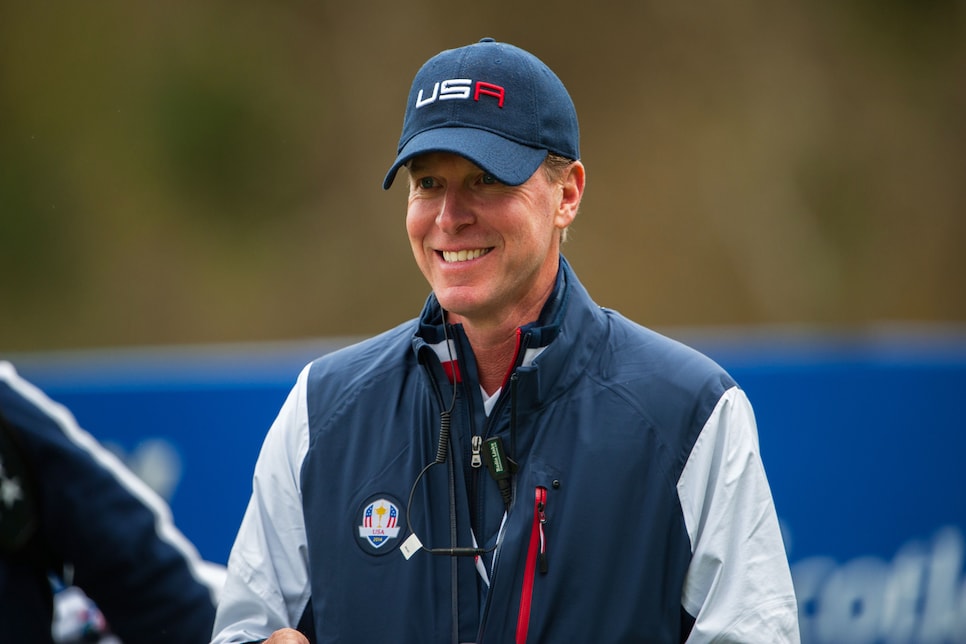 Montana Pritchard/PGA of America
The PGA of America announced a revision to its selection criteria for the 2021 United States Ryder Cup team Wednesday afternoon.
With the biennial match between Europe and America pushed back a year, the U.S. qualification period will now extend through the 2021 BMW Championship, which is the second FedEx Cup Playoff event. However, the American team will stay with six qualifiers instead of eight, a switch originally made in June due to this summer's truncated PGA Tour schedule.
The move gives U.S. captain Steve Stricker six captain's picks, which he will make after the 2021 Tour Championship.
"We just thought that it was in the best interests of the team to put our best team forward to give us that flexibility to get the pairings that we feel are best, to get the guys playing, you know, that are playing well, maybe guys that suit that course better than some other guys," Stricker said Wednesday at TPC Harding Park on the eve of the PGA Championship. "It just gives us a tremendous amount of flexibility.
"It was a decision amongst all of us that we thought was the good one and the proper one, and we're sticking with it.
All points earned by U.S. players since qualifications began in 2019 will remain. Players will earn two points per $1,000 earned at the majors and 1.5 points per $1,000 at PGA Tour events.
Stricker said most of his Ryder Cup work is "on the backburner" for the moment, but the extra year does give him a chance to meet more prospective members of the team.
"I'm looking forward to that challenge of watching these guys and being around," Stricker said. "I played with Collin Morikawa yesterday, a kid that I haven't even barely met before. It gives me a tremendous amount of time, extra time to get to know some of these kids that potentially could make the team."
The 2021 Ryder Cup is scheduled for Sept. 24-26 at Whistling Straits in Haven, Wis. The Europeans are defending champs.