News
Steve Stricker skips senior major, fires first-round 65 instead at Colonial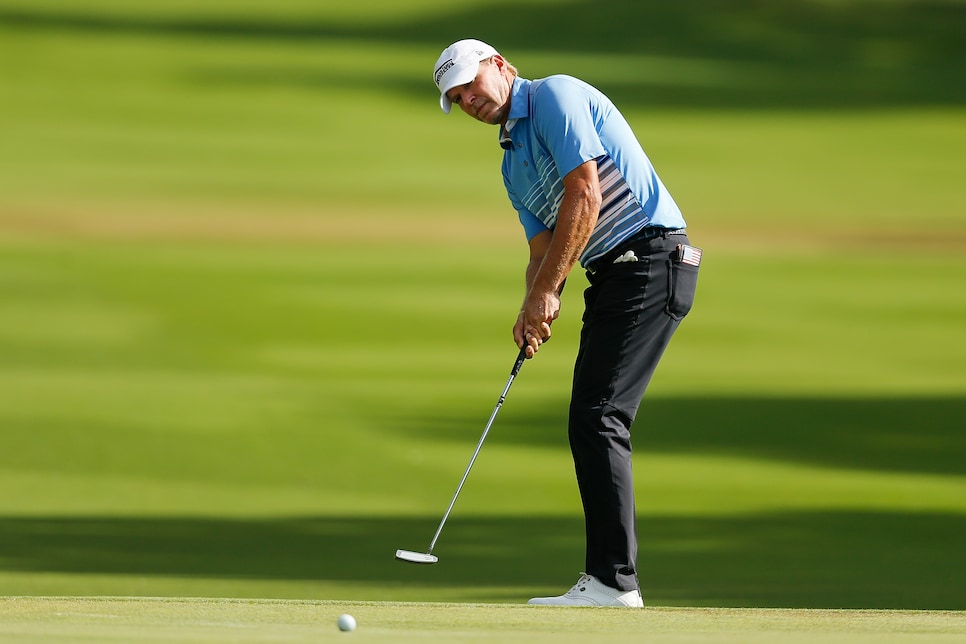 Days after coming up just short at the Regions Tradition, Steve Stricker had another opportunity to claim that elusive first major. Only he didn't take it.
Instead of playing in this week's Senior PGA Championship, the 51-year-old is teeing it up against the young(er) guns at the Fort Worth Invitational. And after firing a first-round 65 at Colonial Country Club, it appears Stricker made a wise choice.
Then again, that same score would currently be leading the Senior PGA, which is being played at The Golf Club at Harbor Shores. So. . . Hmm. . . Anyway, here's how Stricker explained his scheduling while straddling both tours after the round.
"I think I've just been picking where I really want to go and play at the time," Stricker said. "There is no rhyme or reason to it, I don't think. I like to play here; I know I'm going to play John Deere, another favorite tournament of mine; and FedEx St. Jude looks like I am going to try to play in a couple weeks; try to get in the U.S. Open.
"So it's just kind of picking them as I go and seeing where I want to go and seeing what feels good to me at the time."
And Colonial, a classic tree-lined course that's one of the PGA Tour's oldest venues, certainly feels pretty good to him. Stricker won one of his 12 PGA Tour titles there in 2009.
This year, Stricker actually got off to a poor start with bogeys on two of his first four holes after beginning on the back nine. He also tweaked his back, but still played flawlessly after that with five birdies and an eagle to get to five under.
"It didn't look or feel very good for a while. Somehow just managed through it," Stricker said. "Seemed to kind of loosen up and let go the more I kept playing. I'm going to go and get it checked out now and see what really happened. I'm not sure what happened."
Charley Hoffman's 63 leads after the morning wave.