News & Tours
Steve Stricker provides an update on his dad's illness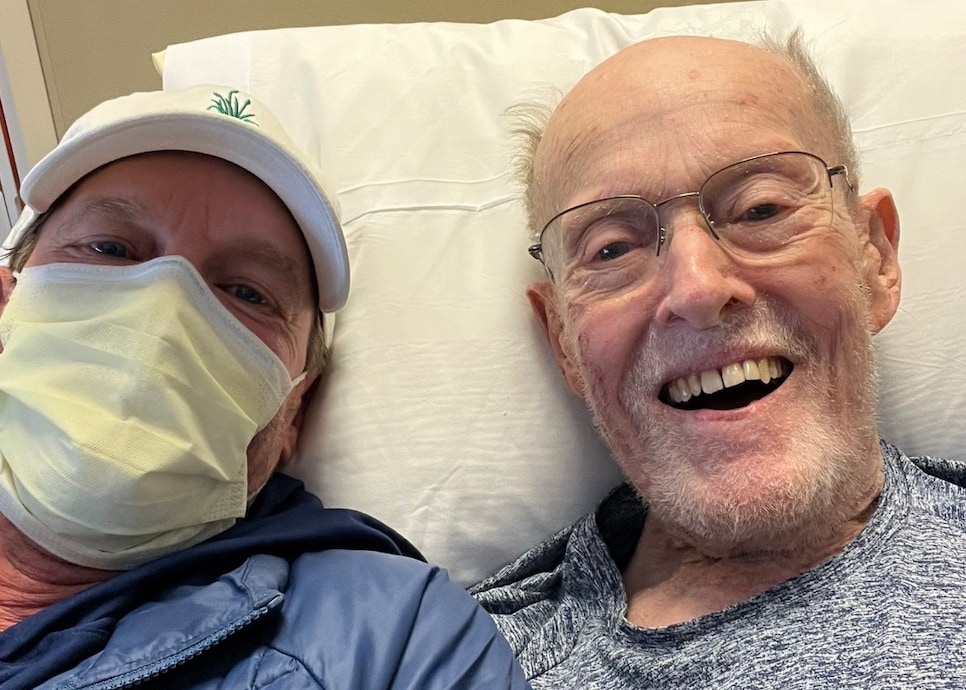 Steve Stricker delivered some encouraging news on Saturday. On social media, he posted a picture of himself, donning a mask, llaying in a hospital bed next to his smiling father, Bob, and wrote, "My dad got to go home yesterday! Thank you all for all your love and support this last week! He felt it all."
The health of Bob Sticker, 86, became a concern on Wednesday when Steve announced that he was withdrawing from the season-ending Charles Schwab Cup Championship in Phoenix because his dad was admitted to a hospital in their native Wisconsin.
"I was eagerly looking forward to ... competing in this event and capping off this season, which has been an incredibly special one for me, but a personal emergency has come up that requires me to stay home," Steve Stricker said at the time. "My father was admitted to the hospital on Monday afternoon. He is currently receiving care and it is important that I am here for my family during this challenging time."
Family took priority, of course, but it was a disappointing end to a spectacular season for Stricker, 55, who won six times, including three majors, on the senior tour. He had already locked up the Charles Schwab Cup season championship before the final tournament, with $3,868,063 earned. That was more than $800,000 ahead of No. 2 Steven Alker.
Alker entered Saturday's third round of the Charles Schwab tied for the lead at 11 under with Marco Dawson. The winner earns $487,500.