News
Steve Stricker on Tiger Woods: "Don't think he's doing that well physically"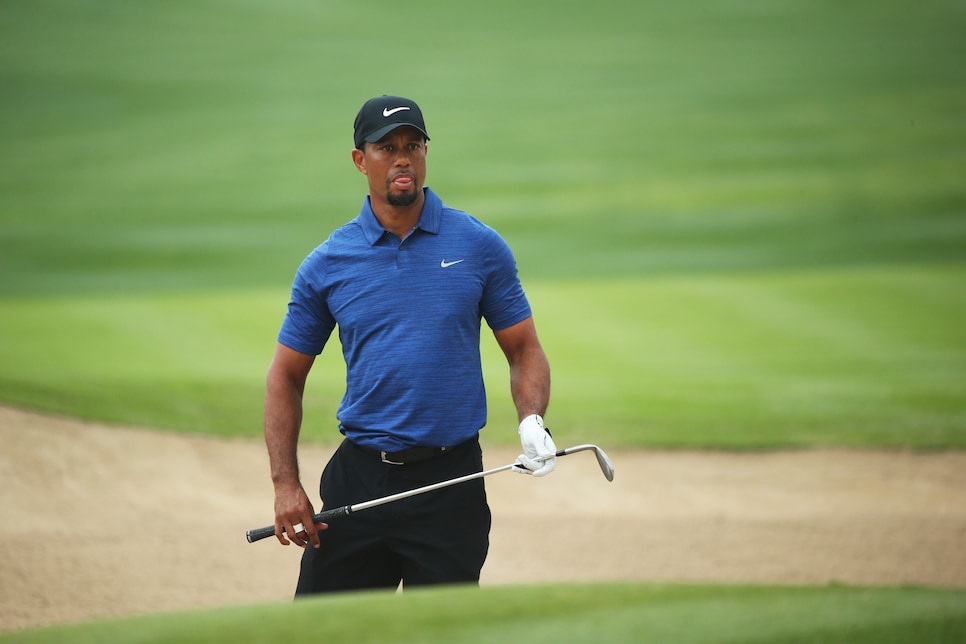 Steve Stricker announced Jim Furyk as his fourth assistant captain for the Presidents Cup on Tuesday. But its his remarks on another assistant, Tiger Woods, that has people talking.
According to the Golf Channel's Will Gray, Stricker has traded texts with the 41-year-old and received news from several close sources as Woods continues to rest from back spasms suffered in Dubai. And judging by the conversations, Stricker sees an ominous outlook.
"He's working hard at it, but I don't think he's doing that well right now physically," Stricker said to Gray.
Stricker voiced similar concerns after Woods' 77 in the first round of the Dubai Desert Classic, saying, "It doesn't seem like he has a lot of fire, and that's what kind of bothers me. Maybe he's still hurting a little." Woods withdrew from the tournament in the second round, as well as pulling out of commitments at the Genesis Open and Honda Classic.
"Just the way he was walking didn't quite look right," Stricker continued. "He was walking really gingerly," Stricker said. "It didn't really look physically like he was ready to play.
"Obviously he has to get his body right first before he can compete. Then it's going to take some time I think for him to come back believing in his swing and trusting in his ability again."
Woods has until Friday to commit to the Arnold Palmer Invitational, a tournament he's won seven times. The Masters begins in a month.