Feed The Ball
How an architect and elite player has come to reconsider his approach to designing courses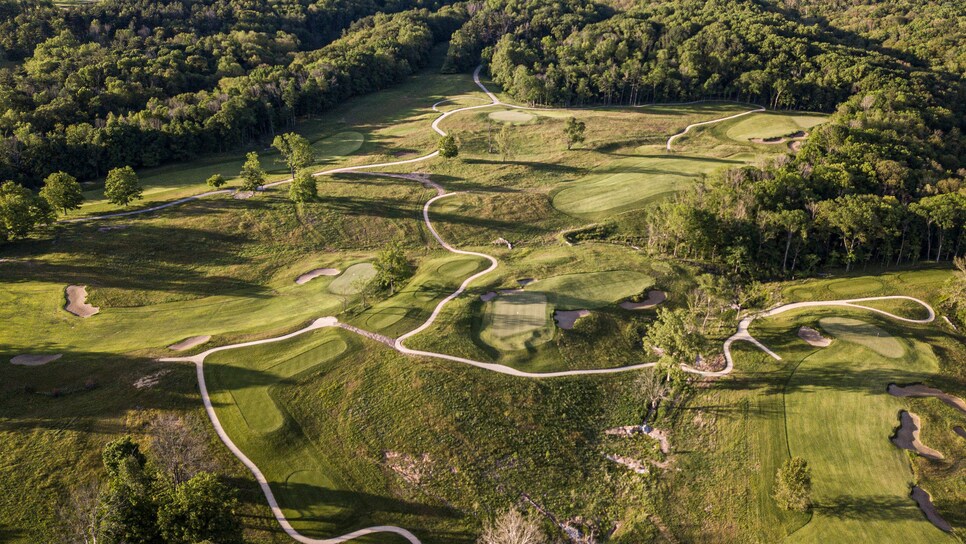 Photo By: Andrew Brown/Indiana Athletics
Architect Steve Smyers spent the first decade of his career integrating his designs with classical strategic elements that date back to Harry Colt, Alister MacKenzie, A.W. Tillinghast and Donald Ross. Those ideas were centered around playing angles into greens, the importance of the golfer aiming for a position near a dangerous hazard to gain a better approach position and setting up various heroic risk-and-reward scenarios.
Then, playing in a tournament at a course he designed, he had an epiphany: Playing aggressive strategic golf, in the classic sense, actually impeded the elite golfer's ability to score well over time. After that moment, Smyers realized that great players actually maximize their chances for success and competitive standing by largely playing away from the strategic puzzles that have engaged golfers at the best courses for 120 years.
A high-level competitive golfer himself, Smyers began putting his theories to the test in several ways, including employing a different tactical approach in his own tournament play—and winning—and conducting different shot-making experiments to measure how players control spin. He first incorporated the findings into his design work when he remodeled Isleworth Golf & Country Club near Orlando in the mid-2000s, at the time the home course of Tiger Woods. His recent work at courses like Maridoe Golf Club near Dallas and the Pfau Course at Indiana University attempt to goad the ace player into choosing low-percentage shots and poor lines of attack.
Smyers joined Golf Digest architecture editor Derek Duncan on the Feed the Ball podcast to discuss his evolving thoughts on strategy and playing percentages, how modern course conditions have impacted the tactical play of professionals and elite amateurs, playing with discipline, ways that great golf courses isolate great play, and the ins and outs of playing Pine Valley.