Meet the Mess
Team owner Steve Cohen and Francisco Lindor star in latest Mets tragicomedy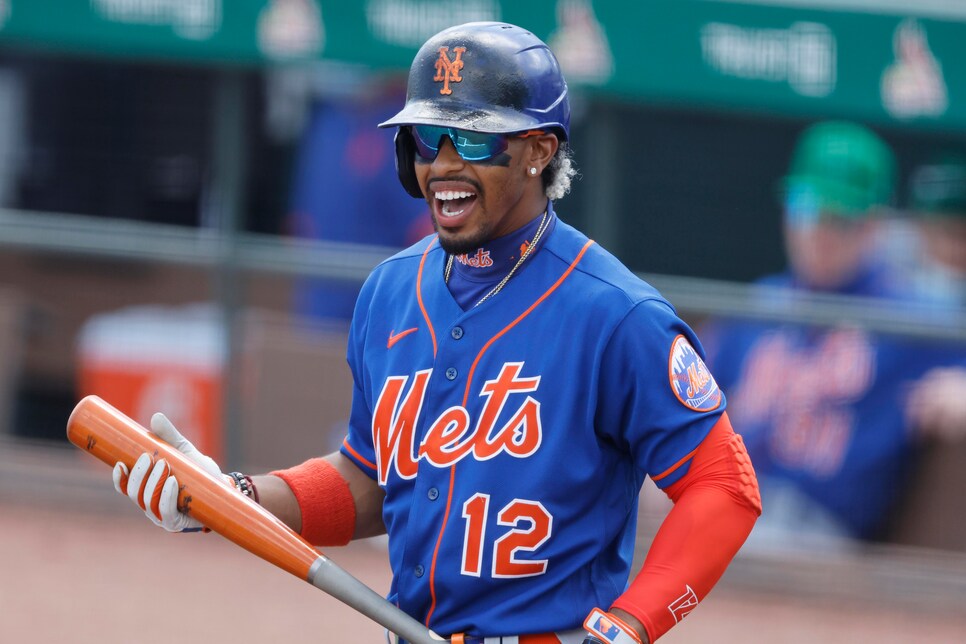 There was something classically Mets about the way Trevor Bauer chose the Dodgers in February, despite the fact that the Mets offered him more money in a deal that was otherwise identical. It came with some quintessential Mets heartbreak, like the fact that they thought it was a done deal, and that, per sources, president Sandy Alderson had never gone so far in a negotiation process that fell through. Team owner Steve Cohen admitted he was bummed about that one, and it's clearly fresh on his mind as the team works on a contract extension with Francisco Lindor, the former Indians shortstop they traded for in January and subsequently signed to a $22.3 million one-year deal.
The current offer on the table is $325 million and around 10 years, which is a whole lot for a guy who struggled with the Indians in last year's shortened season. Granted, he's looked like a consummate star for most of his career, he's still young, and he's obviously worth a lot of money. But Lindor is about to become an unrestricted free agent for the first time, and Mookie Betts—a player who is Lindor's superior—holds the record for extensions made under those circumstances with his $365 million deal with the Dodgers. It would also be the fifth-biggest contract ever, which is partly why, when the Mets made the offer, they described it with those two definitive terms: "best" and "final."
Long story short, it's questionable if Lindor is worth this much, and the funny thing is that he wants more...up to $385 million over 12 years, according to MLB.com. When SNY tweeted out Monday morning that the two sides were "brainstorming" about how to close that gap, Cohen posted something that, beneath the polite veneer, looked like a frustrated executive's version of a rage-tweet:
He followed that up in the afternoon as one that comes off has half resigned, half desperate:
Lindor imposed a "deadline" of opening day, which is Thursday, and the implicit threat if no deal is made is that he'll leave to the highest bidder in a year or simply be such a pain in the ass that the Mets will be forced to trade him.
If there's no movement from Lindor by tomorrow, the Mets will have an impossible decision to make—either Cohen forks over a ton of money for a very long time, or refuses and ushers in the latest round of bad feelings that potentially poison the season and piss off the fanbase as one of the game's great young talents slips away. It is, as always, a rough day to be a Met.