The Loop
Sterling Sharpe makes valiant effort at qualifying for U.S. Senior Open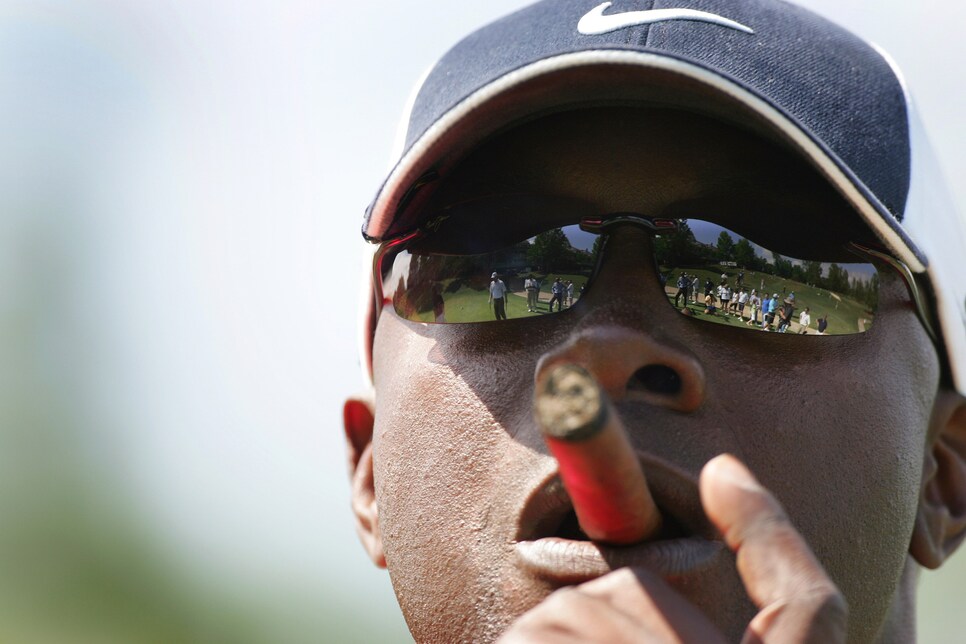 Sterling Sharpe, whose brief but brilliant NFL career was cut short by a neck injury in 1994, made a valiant effort at qualifying for the U.S. Senior Open on Tuesday. Unfortunately, it sounds like his putter let him down.
Two things jump out from Sharpe's tweets detailing what happened:
1.) Sterling Sharpe has a great Twitter handle. "Thro 2 84." Get it? Anyway. . .
2.) Sterling Sharpe is over 50?! Man, I'm getting old.
Nope, Sharpe's 75 wasn't good enough to earn one of two spots available at a sectional qualifier at Wexford Golf Club in Hilton Head. Allan Small and Bradley Rollinson took those by shooting 71, and Sharpe wound up only finishing T-14 in the field of 62. But it sounds like his round could have been a lot better as told to NFL quarterback and fellow plus-handicapper Derek Anderson of the Carolina Panthers:
OK, so three things stand out. That's some serious ball-striking.
Sharpe, is currently listed as a plus-2.6 handicap at Cobblestone Park Golf Club in S.C. And just last month, he posted a tournament score of 66, so the dude can play golf almost as well as he used to catch passes.
Sharpe won't be in the field at the 2017 U.S. Senior Open at Salem (Mass.) Country Club next month, but the former Green Bay Packer will still get a hero's welcome if he attends next week's U.S. Open in Wisconsin.