Multi-Sport Athletes
Stephen Curry added to roster of playable characters in new PGA Tour 2K23 video game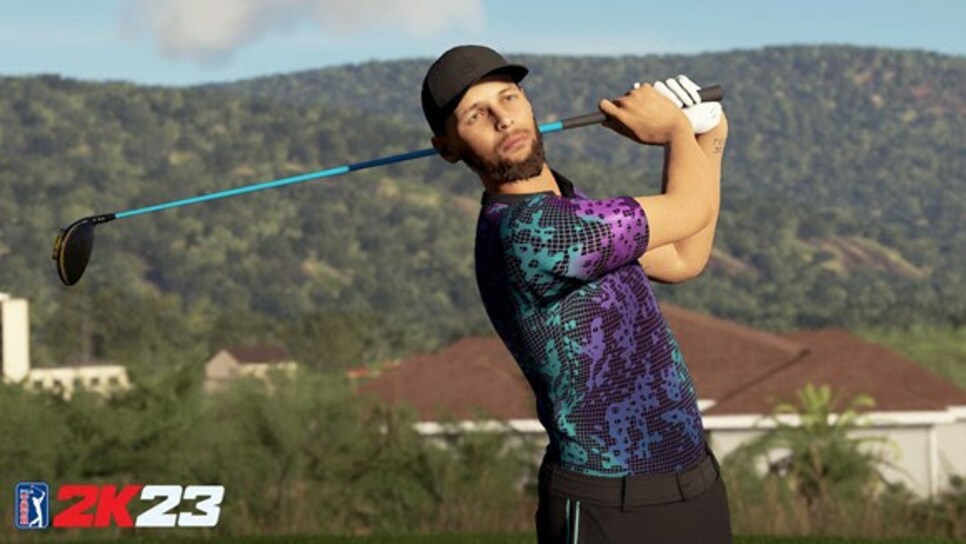 Stephen Curry has accomplished a number of rare feats in his career, and he will undoubtedly accomplish more. Yet none of them might be as impressive as the one he accomplished Monday, and it didn't even involve shooting a basketball.
Curry is set to begin his 14th season in the NBA later this month, meaning he's in the latest edition of the NBA 2K video game. But that's not the only video game Curry will be a character in. On Monday, 2K announced that Curry will also be a playable character in PGA Tour 2K23, which makes the legendary shooter the first megastar athlete we can recall being in two separate video games for two separate sports at once. Historic stuff from the sharpshooter:
One could argue that Michael Jordan, who is also in the game, can also say he's accomplished this feat since you can also play with MJ in NBA 2K. But Curry being an active NBA player is the kicker here. Impressive stuff any way you slice it.
When the game officially launches on October 14, Curry will be available to all gamers as a free download. For those who pre-ordered the game, Jordan will also be available for free download, and gamers can set up a head-to-head competition between Curry and MJ to "determine which hoops star is the greater links legend," per the 2K press release.