The Loop
Steph Curry donates $25,000 to tour player whose wife is battling cancer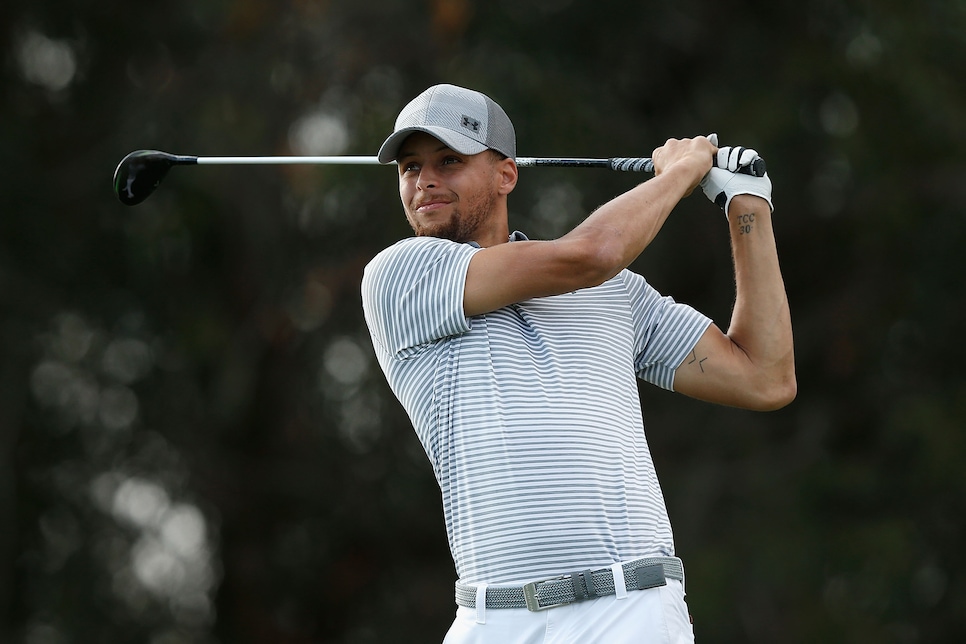 Steph Curry's second foray at the Web.com Tour's Ellie Mae Classic didn't go as well as the first. After an auspicious start to the tournament, Curry faltered in the second round, shooting an 86 to finish last. But Curry's golf is inconsequential compared to what he did afterwards.
Curry announced that he has donated $25,000 to tour player Scott Harrington and his wife, Jenn. Harrington didn't play at the Ellie Mae because he is with his wife as she battles cancer.
"This is an opportunity for me—obviously there are no words to—I can't put into words any other thoughts or feelings around what their family's going through," Curry said. "But as I come out here and play with these professionals, it's about raising their notoriety in terms of the game of golf."
Curry implored others to follow his lead, stating the tournament is offering $15,000 to the Harrington Fund as well.
"We encourage anybody who's a fan of the game and who appreciates what these guys do every day to go to his GoFundMe page as well," Curry said. "Donate what you can to help them get through this tough time."
Scott, 37, hasn't played since the BMW Charity Pro-Am in May. That month doctors informed Jenn that Hodgkin's Lymphoma, which she had battled before, had returned, and that she would have to endure an intense chemotherapy program for two to three months.
Scotthas played in 171 career events on the circuit, and made four starts on the PGA Tour.