The Loop
Steal Charley Hoffman's putting feel and make more birdies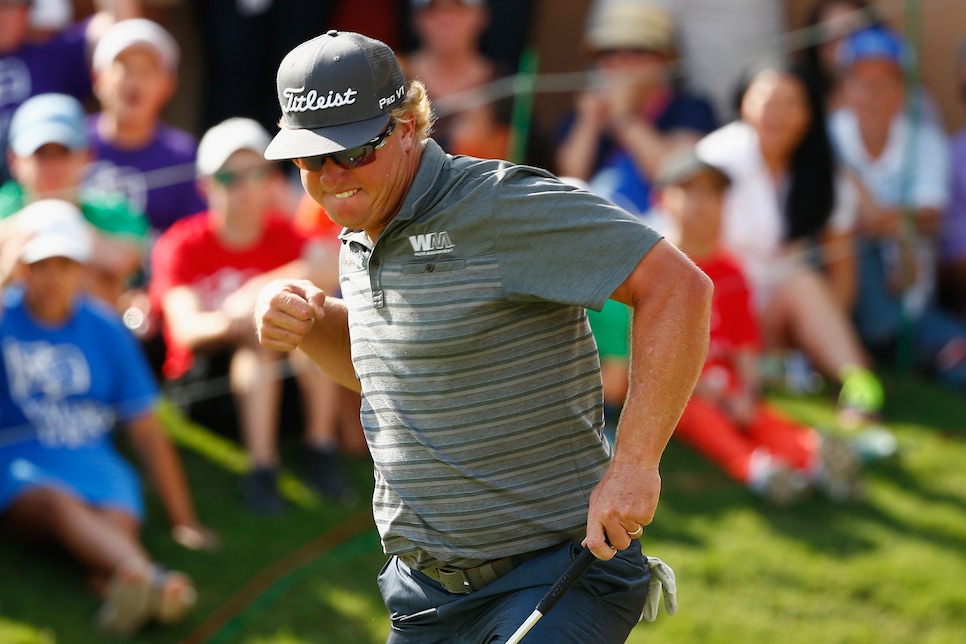 PGA Tour players aren't always known for their overall athleticism, but Charley Hoffman is something of a sports renaissance man. He was a good baseball and soccer player growing up outside San Diego, and Hoffman is comfortable on skis or a skateboard.
So when it came time to work on putting, short game instructor James Sieckmann's goal was to get Hoffman to reconnect with his natural athleticism in that part of the game. "Charley's backswing tended to get to slow and tentative," says Sieckmann. "By getting more brisk and active, he's able to stay athletic. It frees up his mind and makes putting more of a reaction than a bunch of conscious decisions."
Hoffman's putting has improved in 2016, and his results had slowly been creeping upward after three consecutive missed cuts to start the season. He broke through in Texas, making a 10-foot birdie putt on the final hole to beat Patrick Reed by a shot and earn his fourth PGA Tour win.
To get some of Hoffman's magic, all you need is a practice green and a few balls. "Practice putting while looking at the hole, then intermix that with some regular strokes," says Sieckmann. "The goal is to make them feel the same. Then, when you get onto the course, make your practice strokes while looking at the hole, then make your real stroke a reaction to what you saw."